Step1 Download firmware from microseven.com
In the firmware download page, you need to make sure there is one for your camera to upgrade.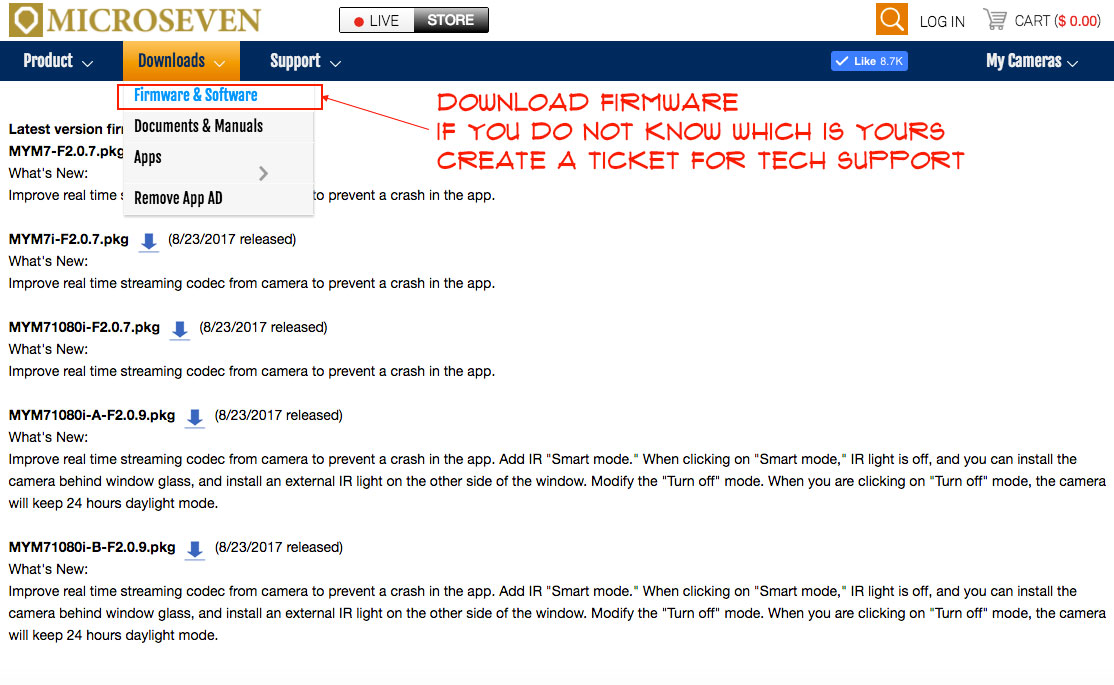 Step2 Get camera IP address
Find the camera from Cam Finder or Cam Locator. For example, I pick up #12 camera as an IP address for 192.168.1.8.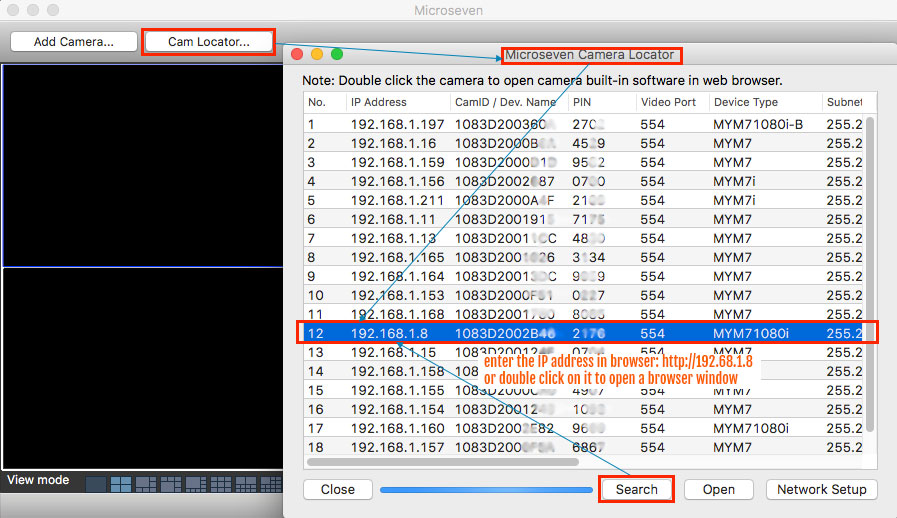 Step3 Enter camera IP address in chrome browser (or any browsers)
After you type 192.168.1.8 to your browser URL and hit enter, a popup window for you to ask username and password.
Credential is by factory default:
username: admin
password: password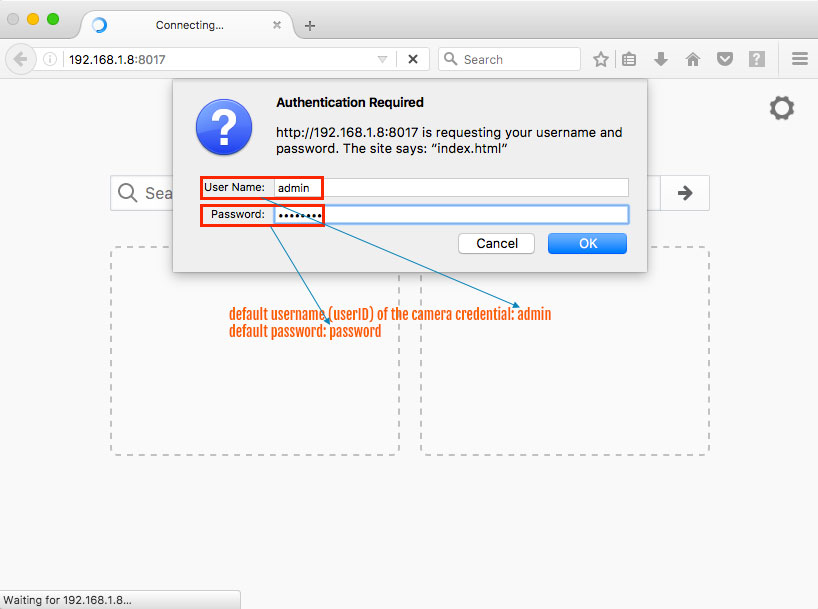 Step4 Open camera properties home page
After pass camera credential, you are on camera homepage. Go to click on "Camera Setup".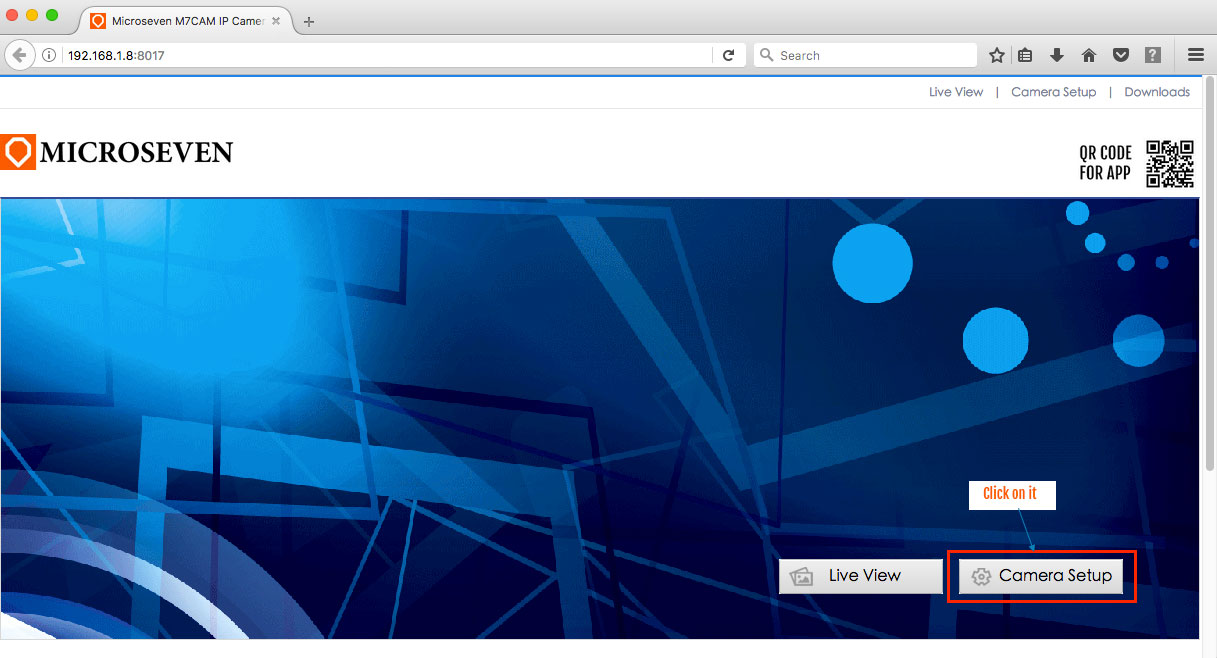 Step5 Choose the downloaded new version firmware
Then go to "SYSTEM", click on "Browse…" in the SYSTEM page.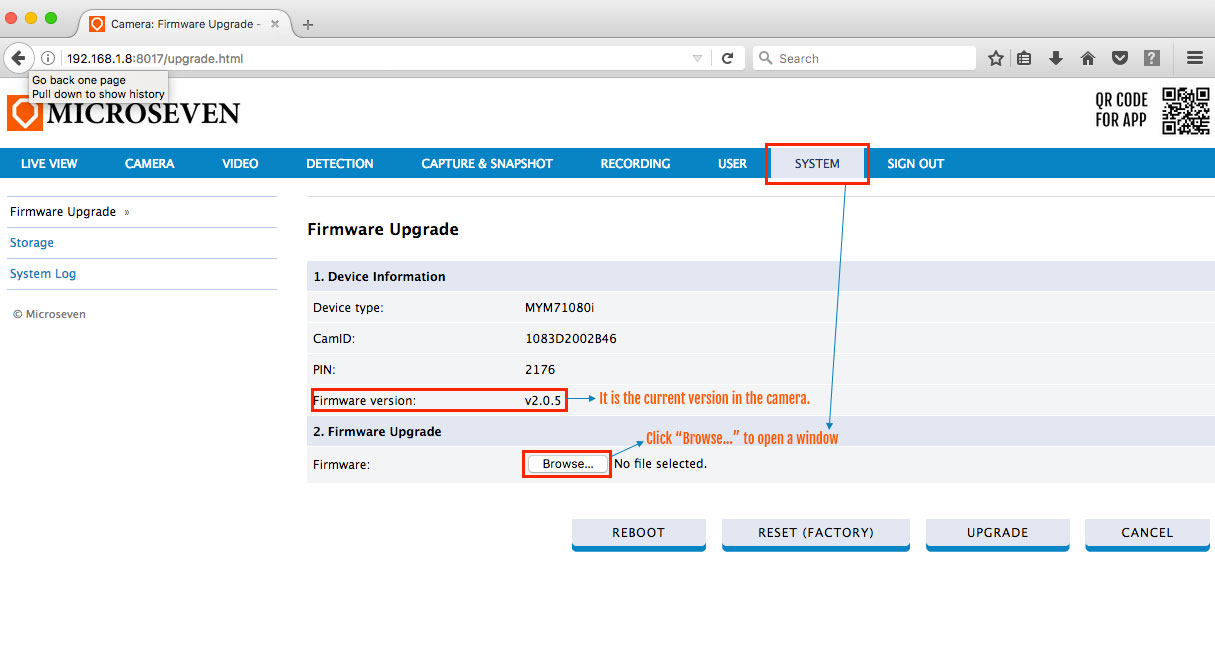 Step6 Select the firmware
Select the downloaded new version firmware file from your computer, click on Open.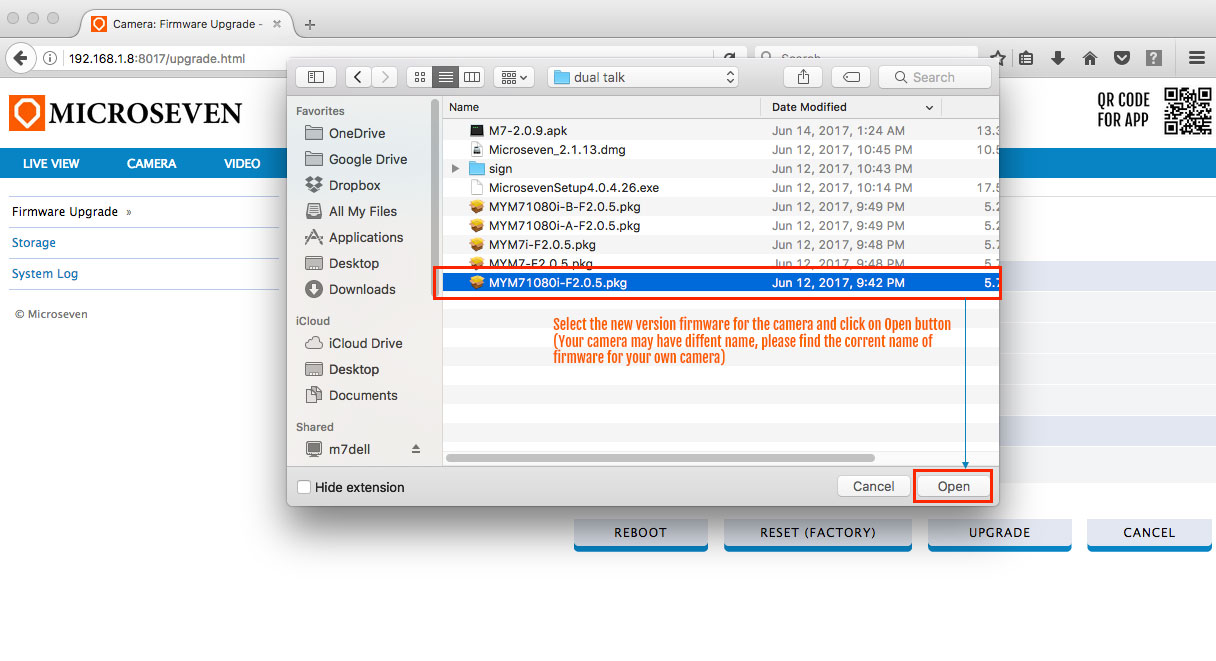 Step7 Upgrade firmware
The new firmware is selected, then click on the UPGRADE button.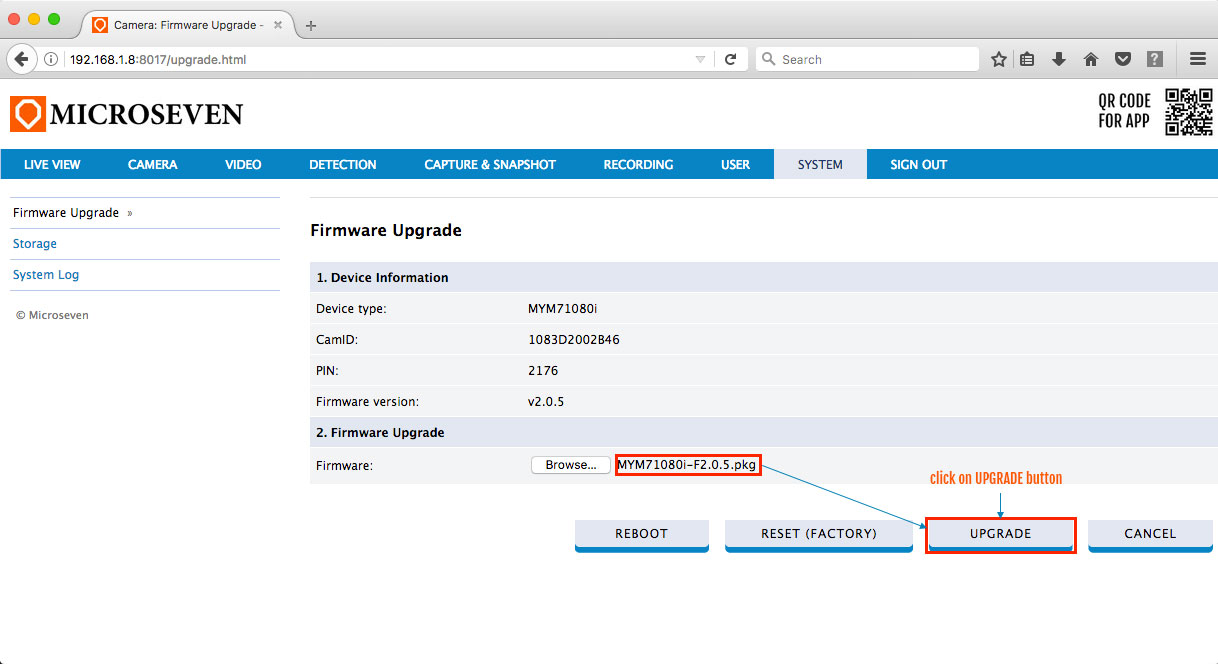 Step8 OK upgrade
Make sure all right then click on OK.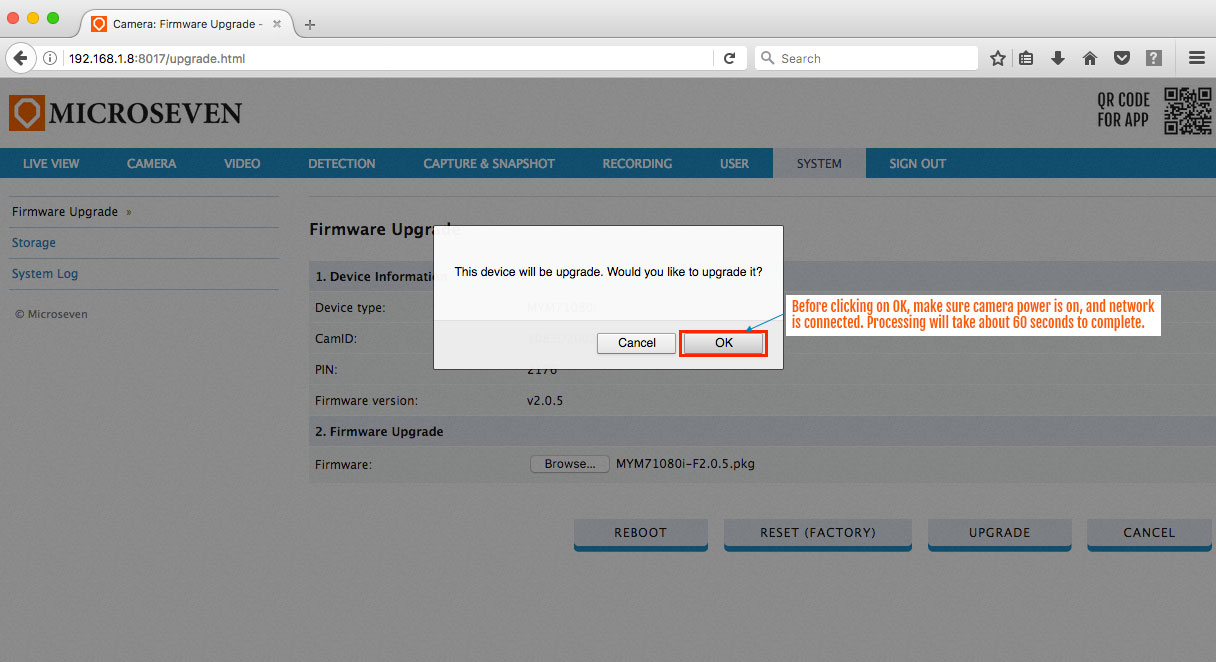 Step9 Wait … to complete upgrading
Starting upgrade… it will take about 1 minute to finish.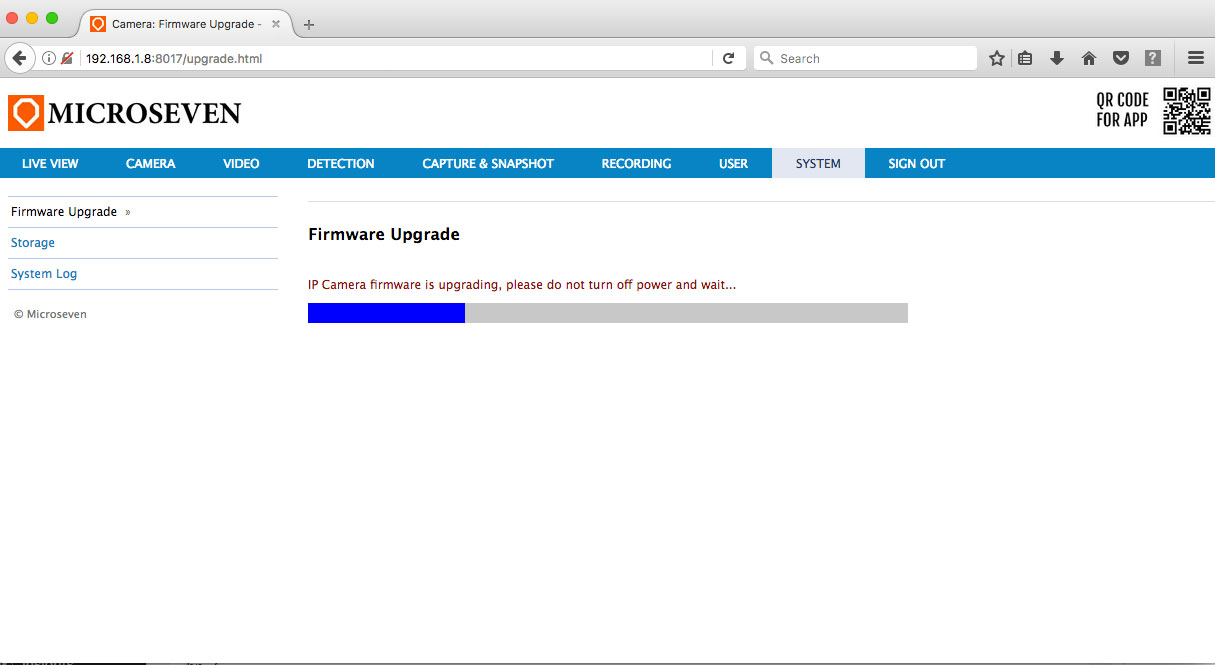 If the page can not be refresh automatically, restart the camera, use the cam locator search again to find a new IP address.