How to add a camera to your portal in microseven.com for live streaming?
Step 1 Open www.microseven.com using a browser, then go to My Camera -> My Camera Settings: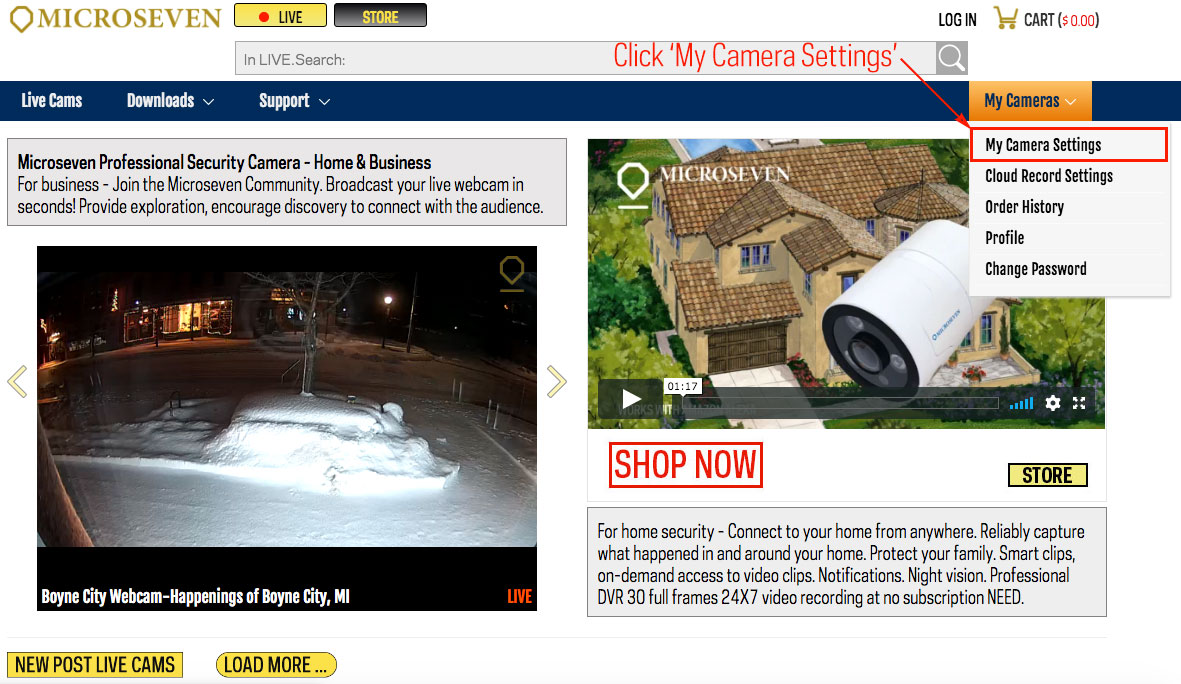 Step 2 Sign in your account. If you do not have an account, you can create an account.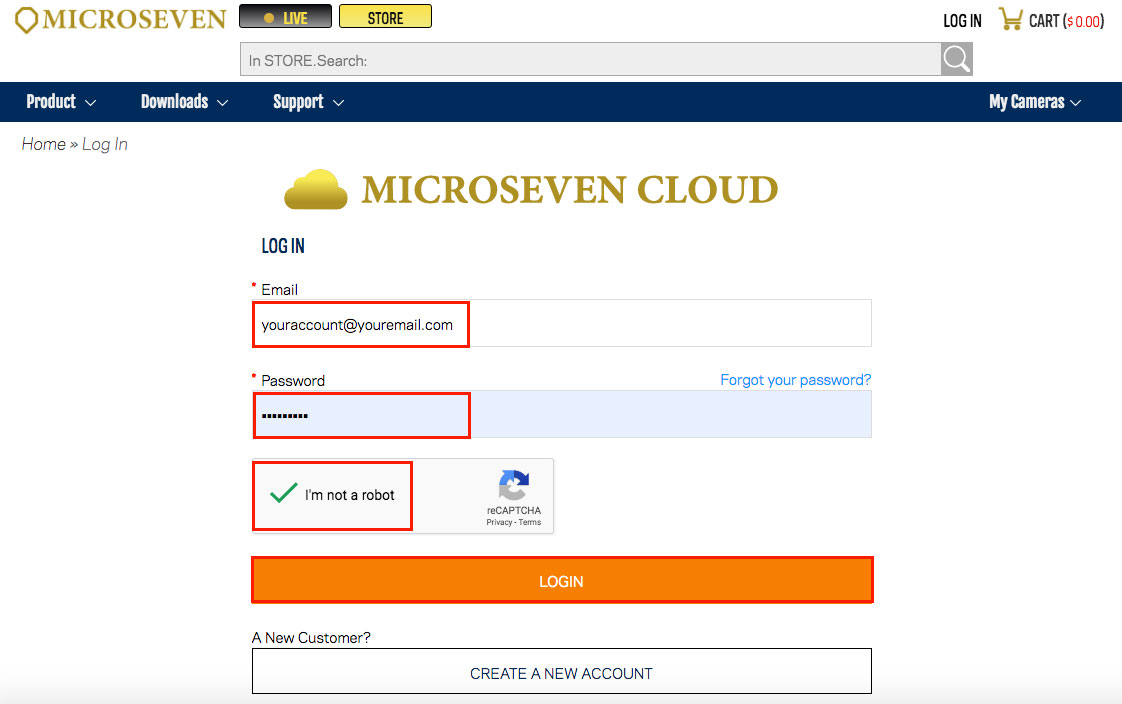 Step 3 Add a new camera

Step 4 Fill your camera info:
The camera is CH1 selected. If you use NVR, you have to select the camera to belong to which channel in the NVR.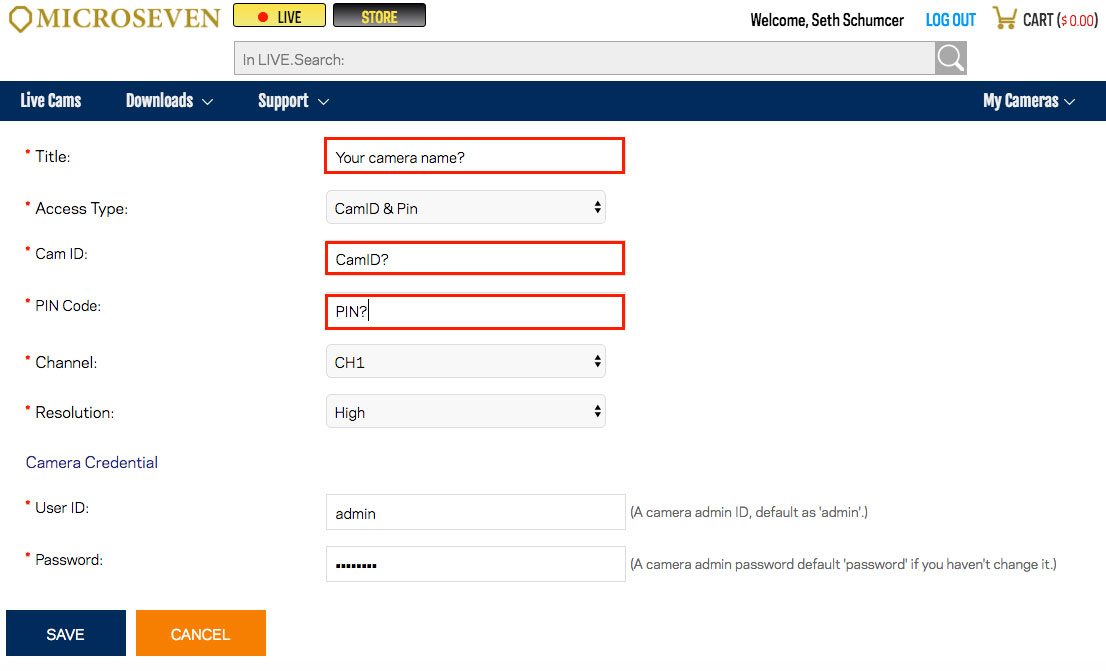 Step 5 Click 'SAVE.
Save the info click on "SAVE".
Step 6 Click link URL or 'View LIVE…' to play live streaming from the camera.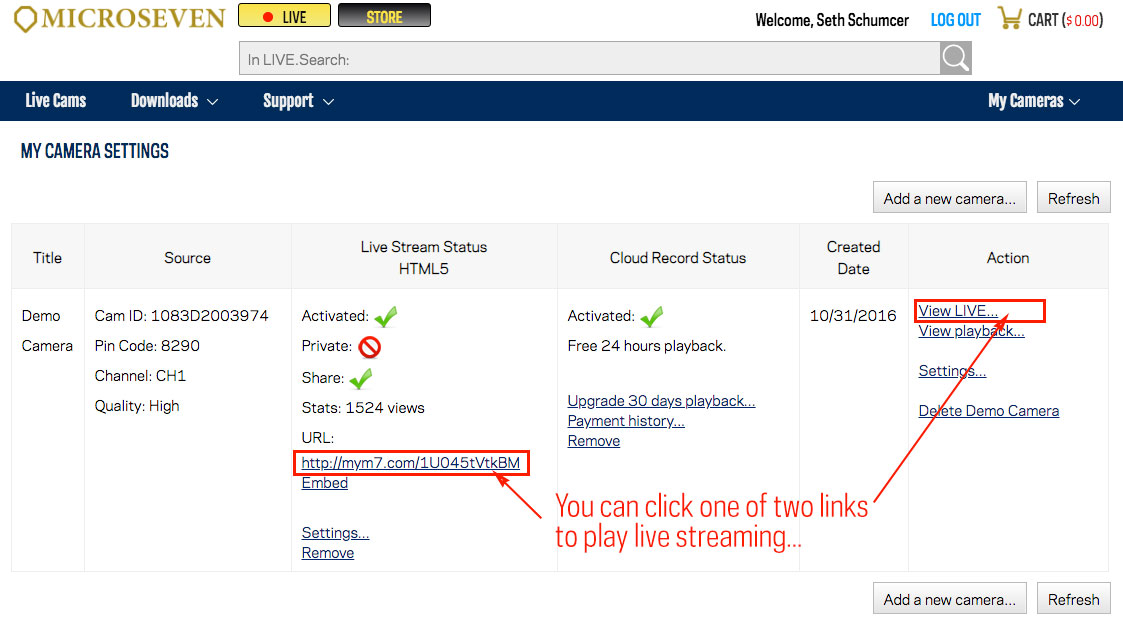 Step 7 You may see the screen is different. Click on 'Set LIVE to HTML5…':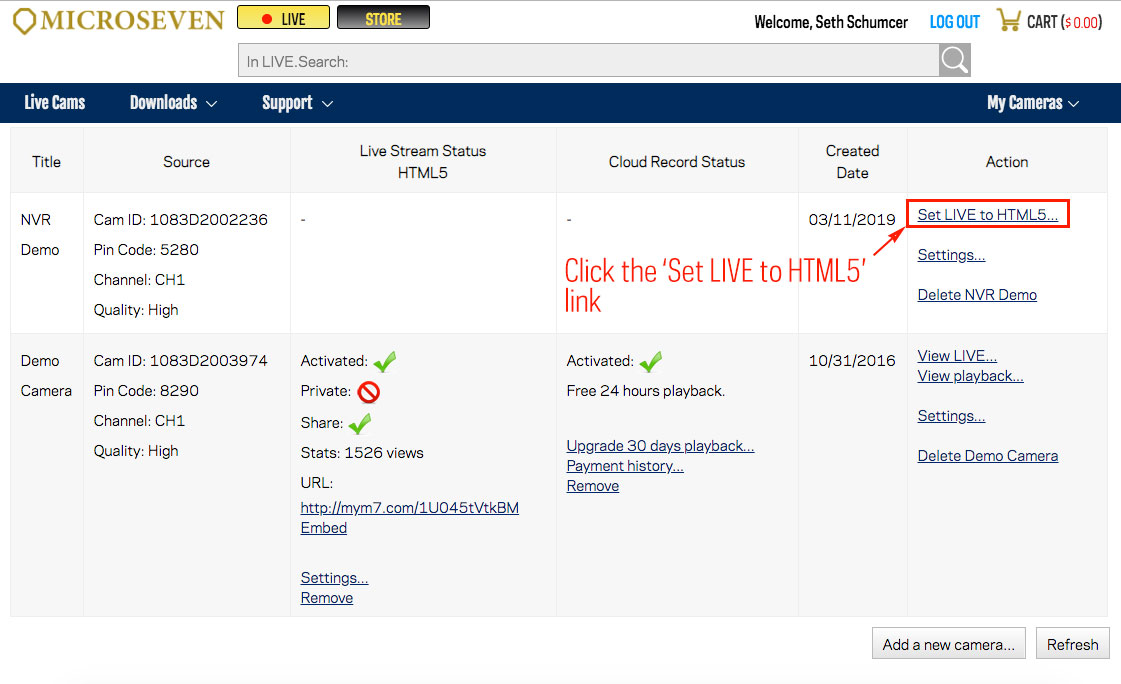 In the SET LIVE TO HTML5 page, edit the settings as you need, then click 'SAVE' button to save your settings: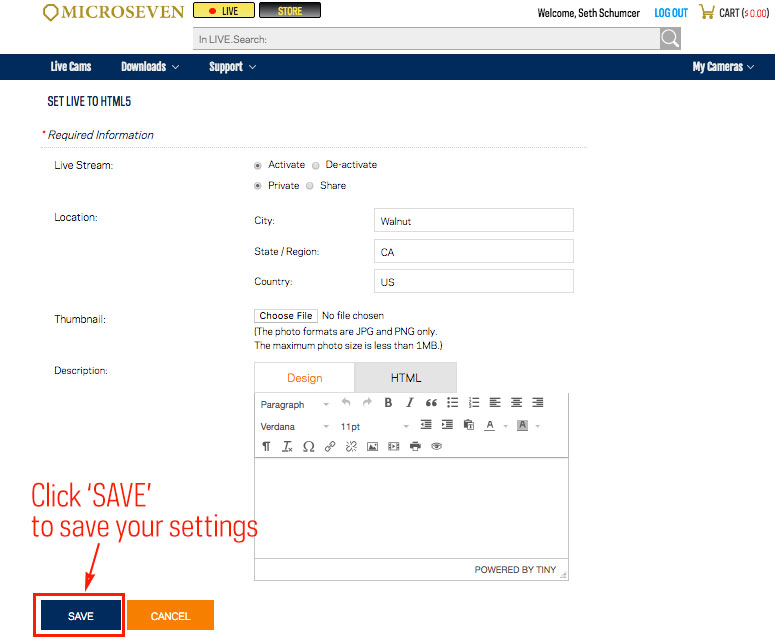 Step 8 Stream is playing…
The stream is playing …