Step 1: Download app from the App Store or Google Play store.
Download "Microseven" app from App Store or Google Play store, install it on the device (your phone or pad)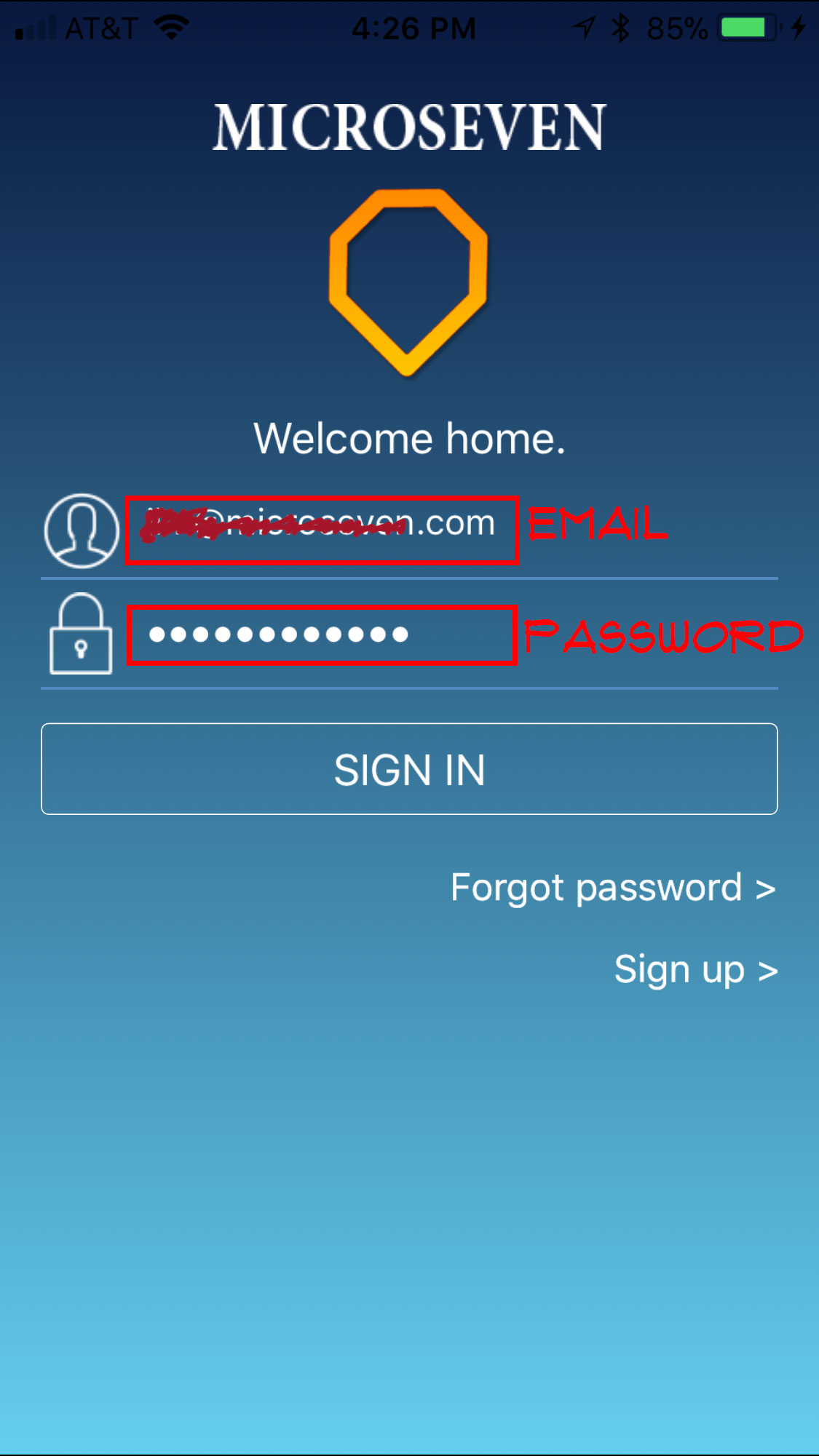 Step 2: After login, tap on menu and select "Live Cameras"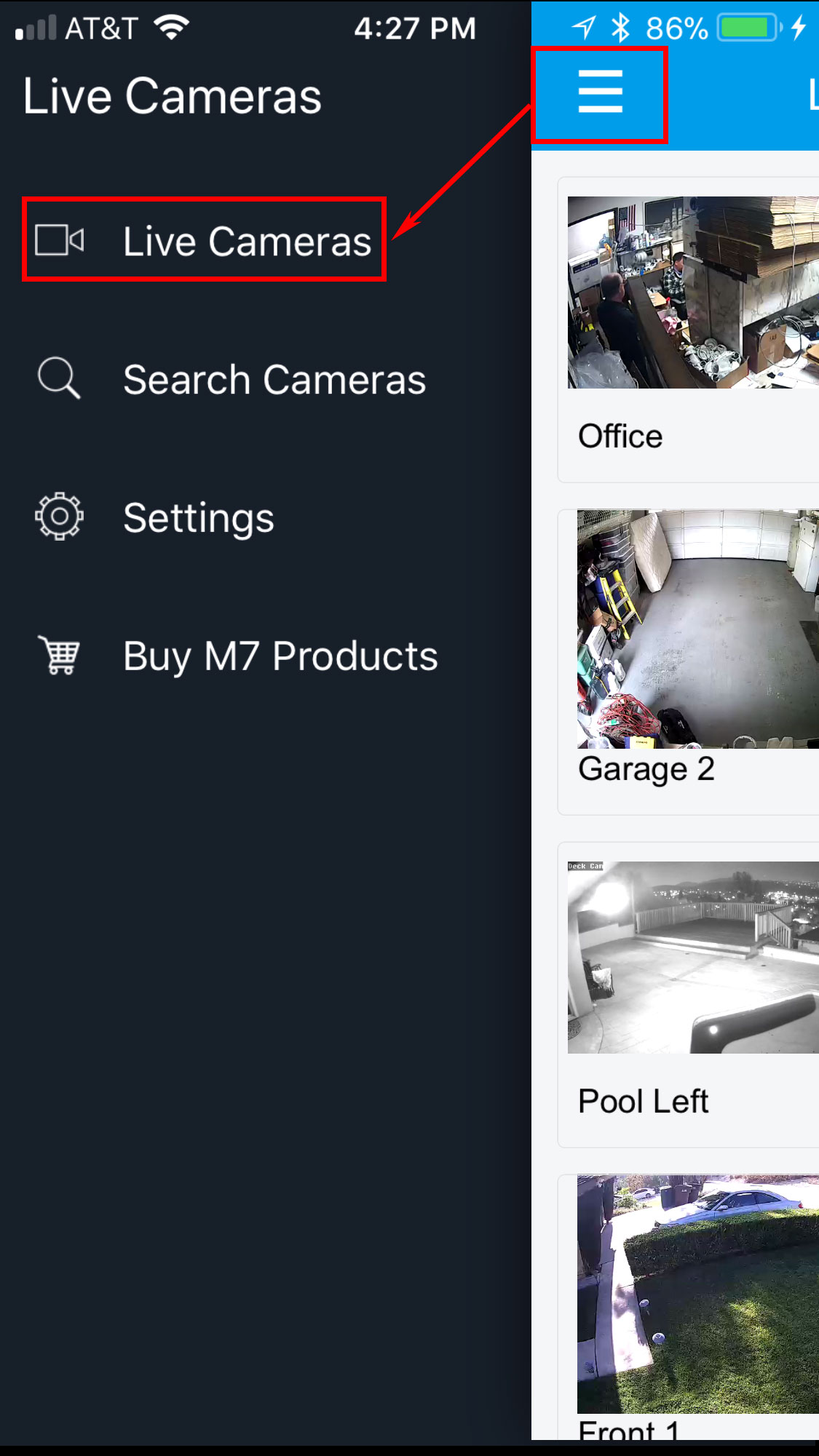 Step 3: Tap on "+" to add a camera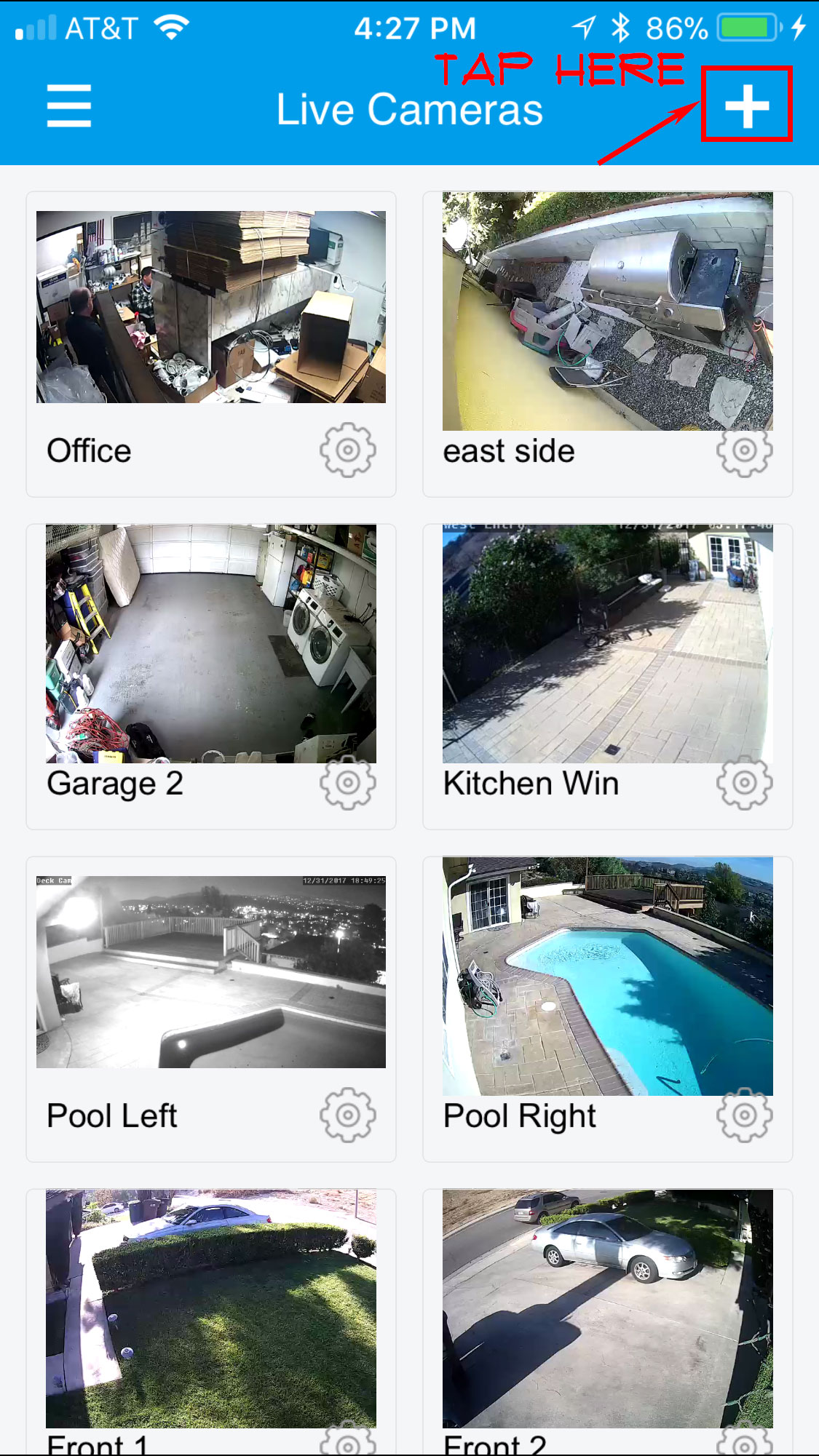 Step 4: There is a scan QR code scanner, QR code on the box, or it is found from a browser when you access the camera via your PC, show the QR on a PC screen. Scan it.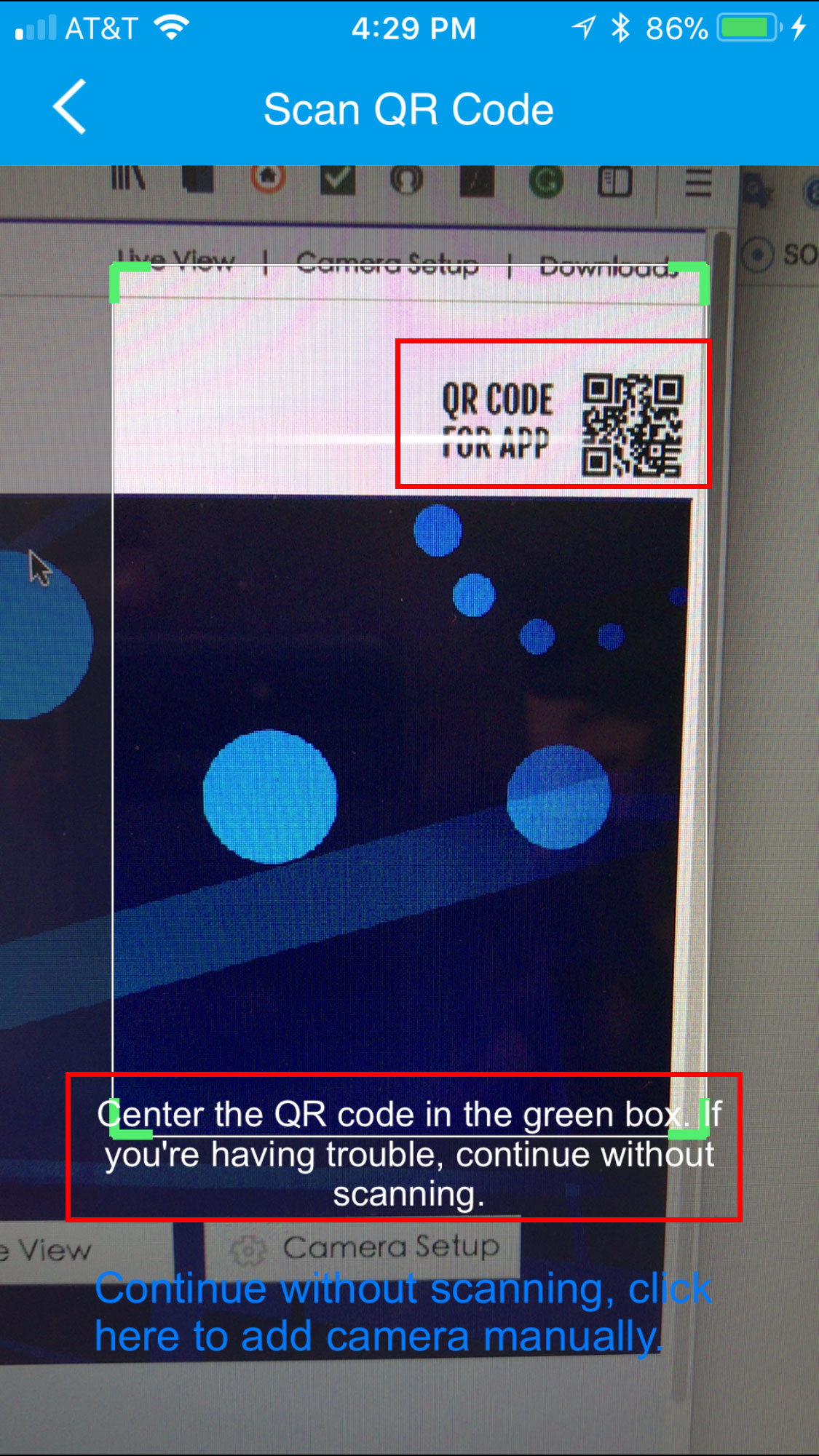 If you do not have a QR code label to scan, you can manually enter CamID and PIN in the app by a tap on the link below "Continue without scan …"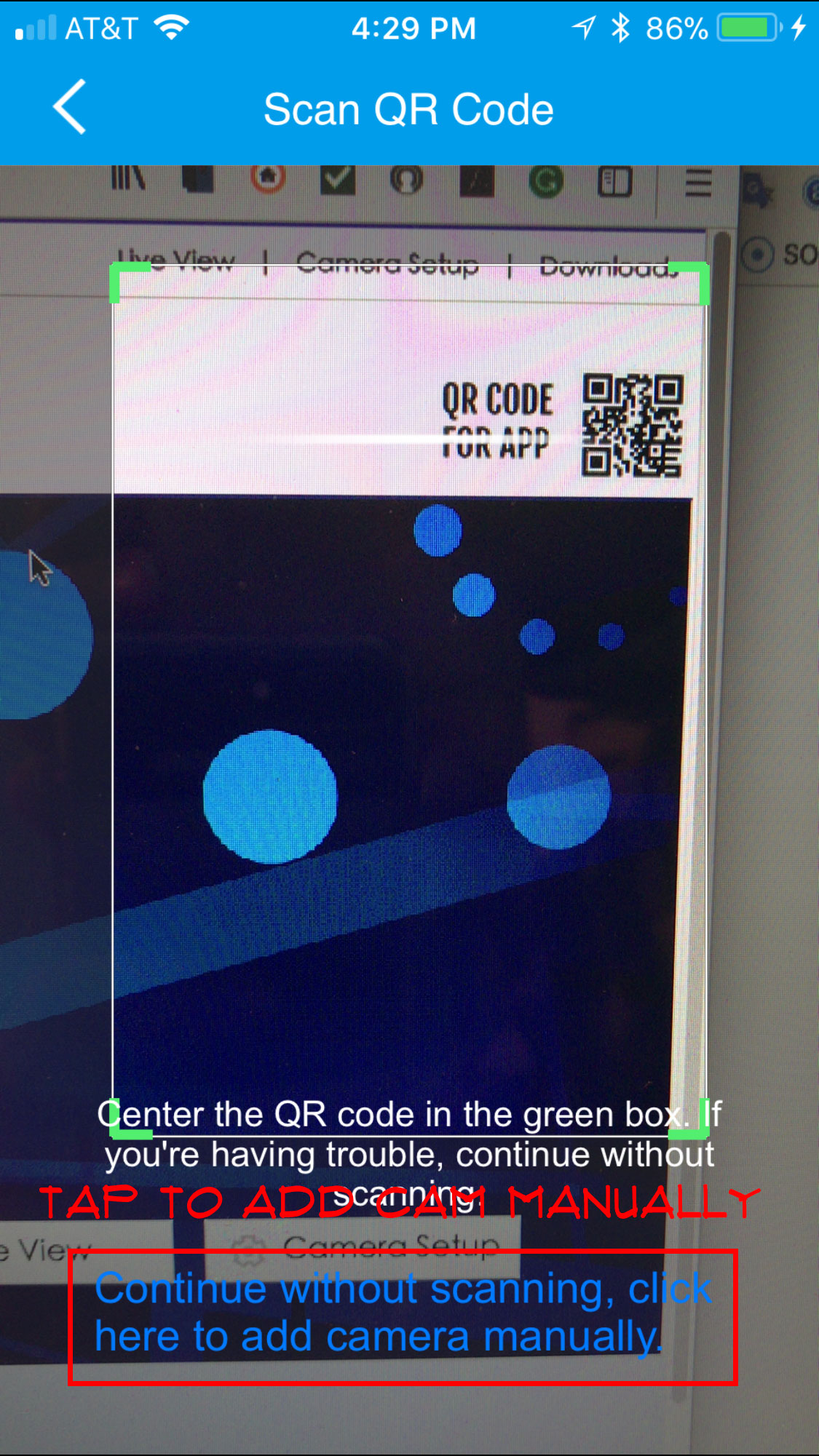 Step 5: Add CamID and PIN in the two fields. If you have a new camera credential then tap on "Camera Credential". Otherwise, click on "Checked mark on the right top corner on the screen"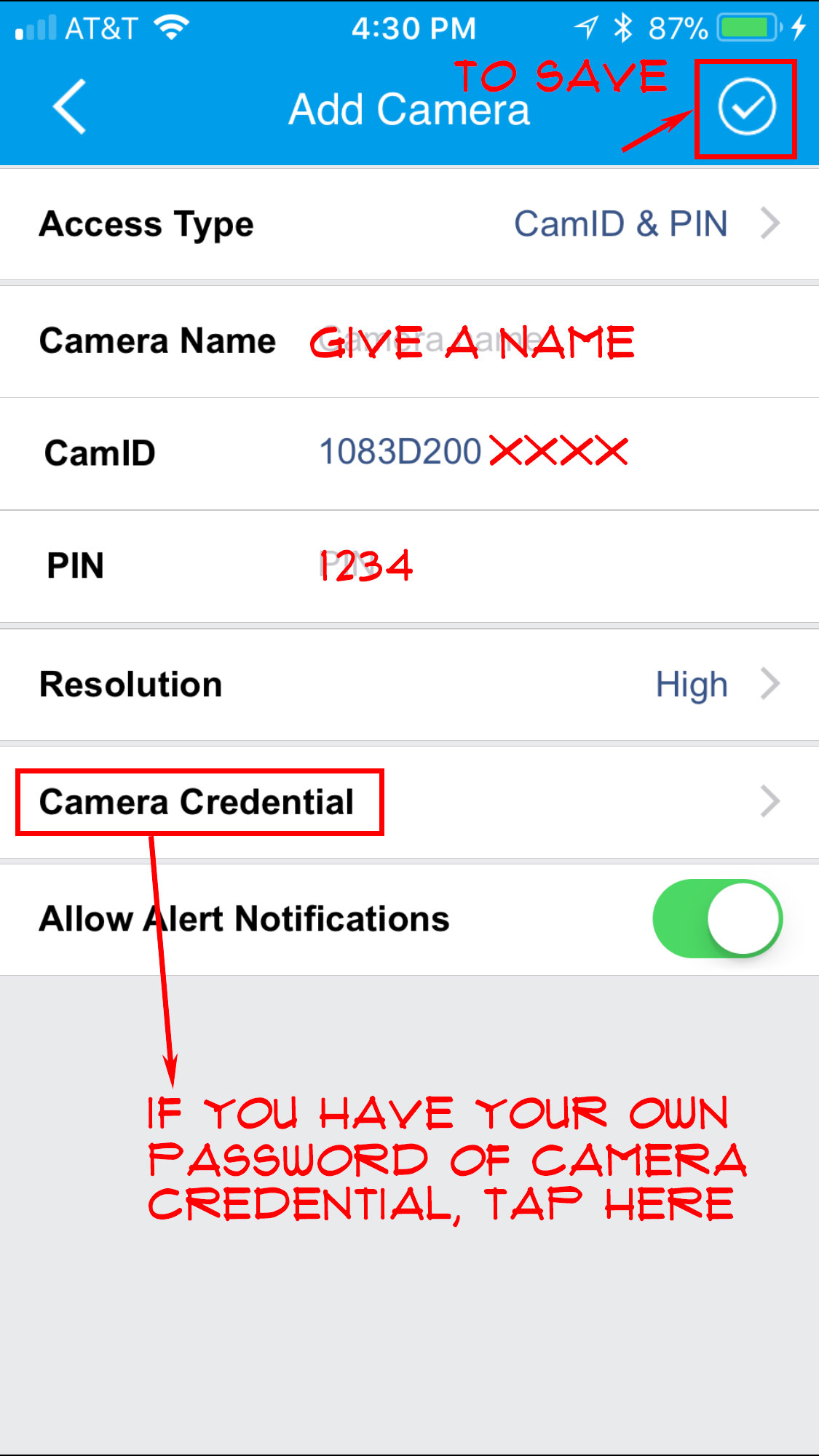 Step 6: Enter your new credential, default value it is "admin" as user ID, and "password" as Password. Then click "checked mark" to save.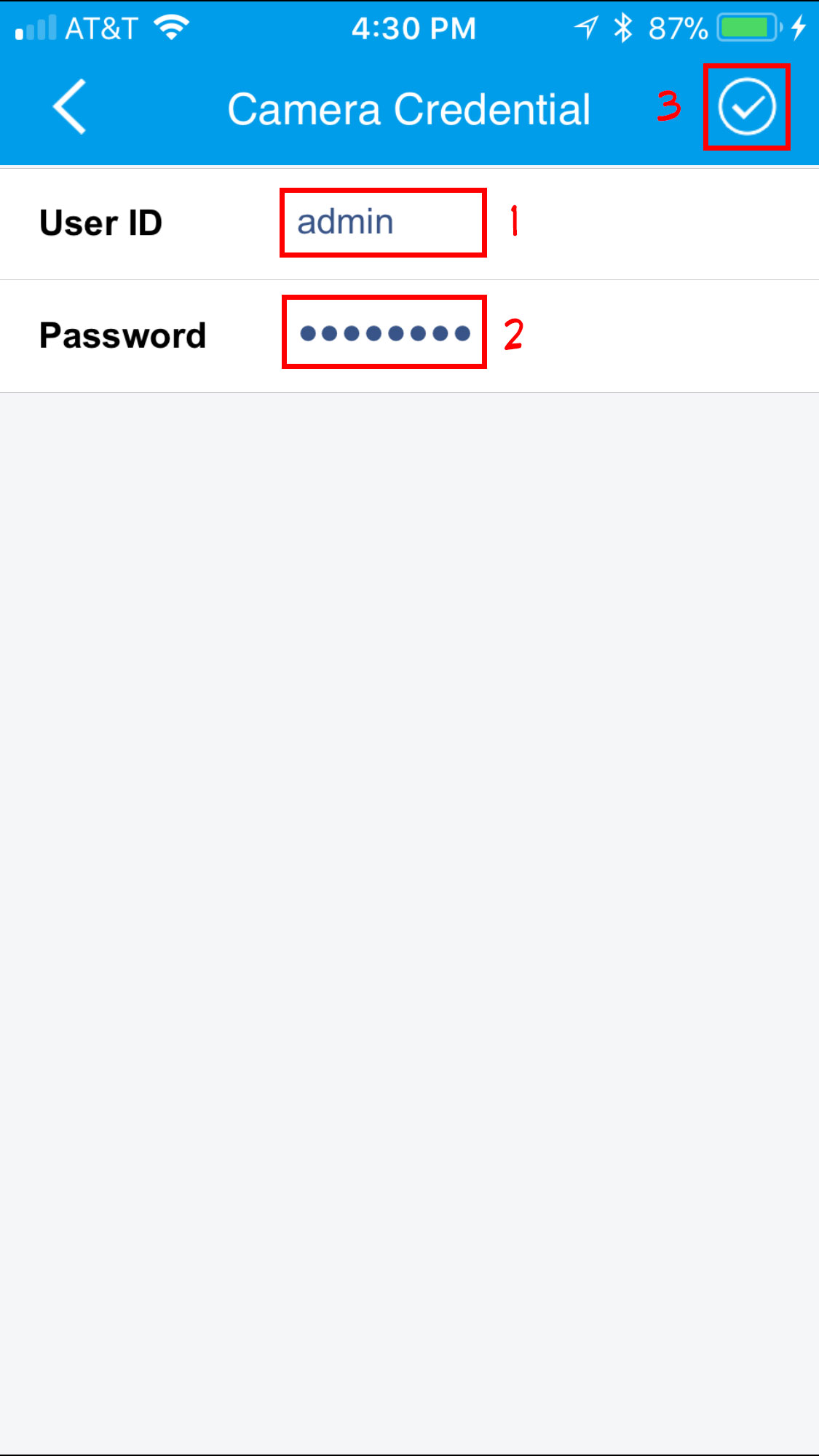 Step 7: Now a camera is added. For Example, the "Valley Blvd" camera. Tap on Valley Blvd image on the screen.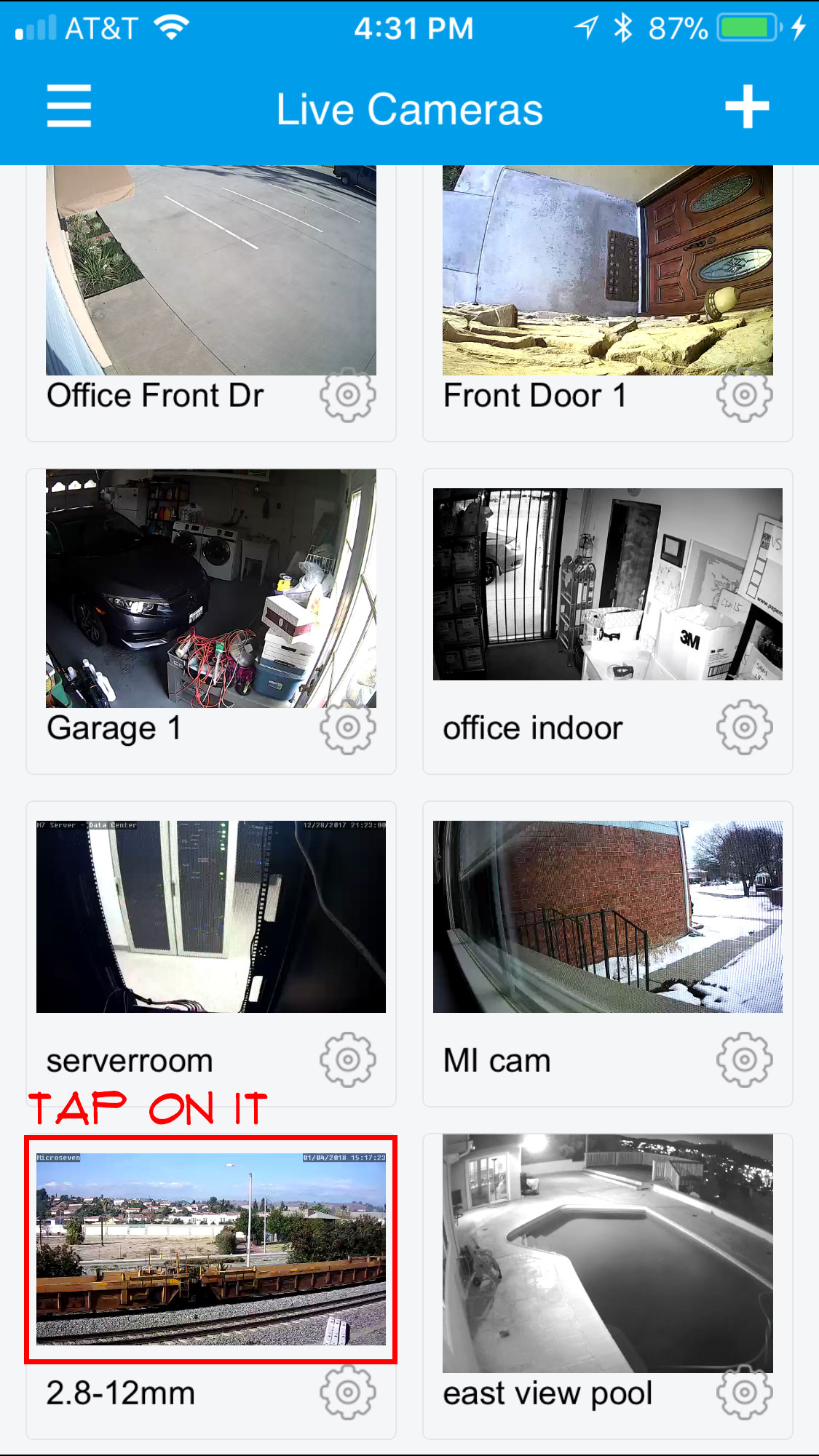 Step 8: Playing live video.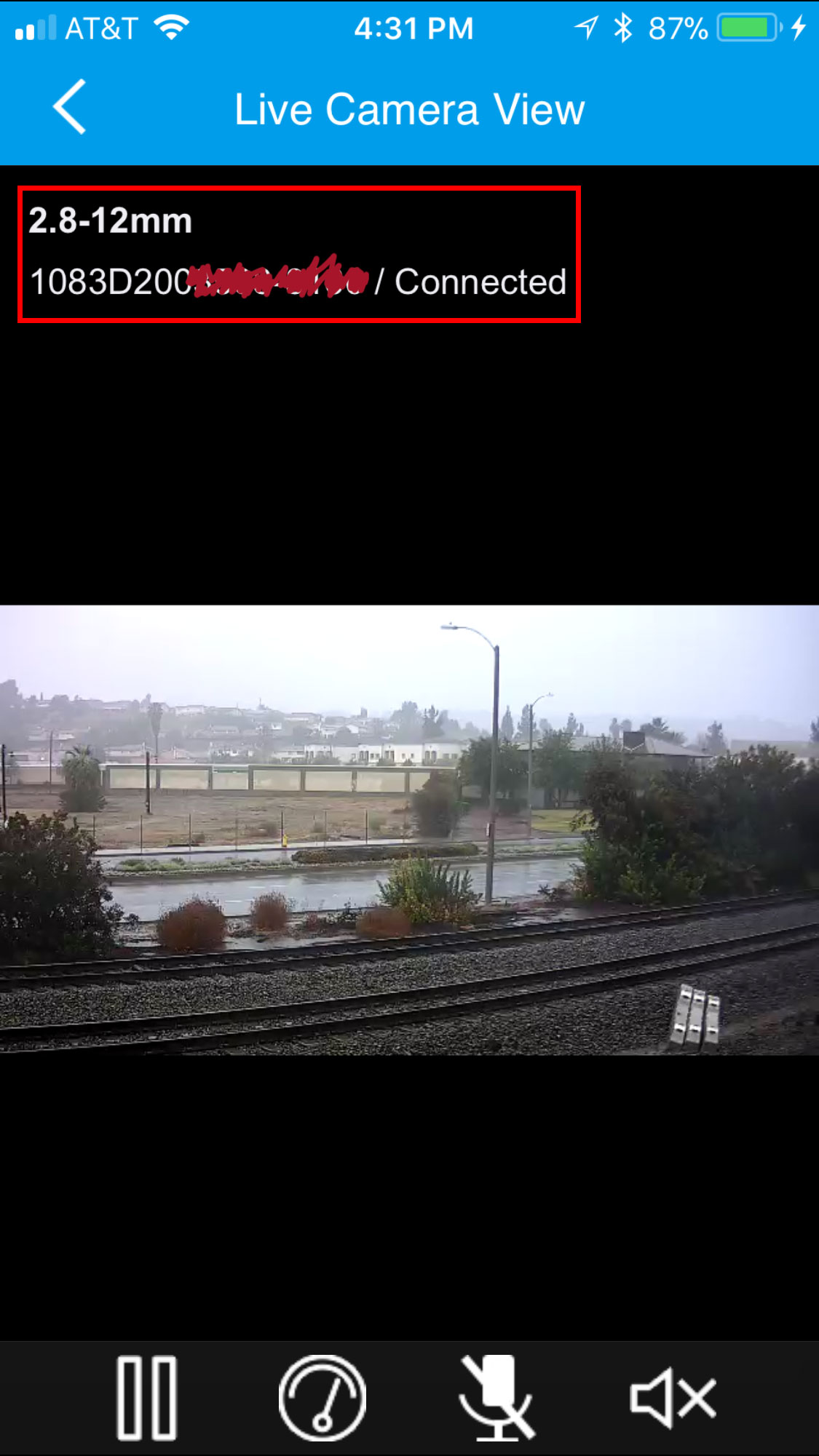 Step 9: To open camera properties setting camera and retrieving playback, tap on the gear icon below snapshot.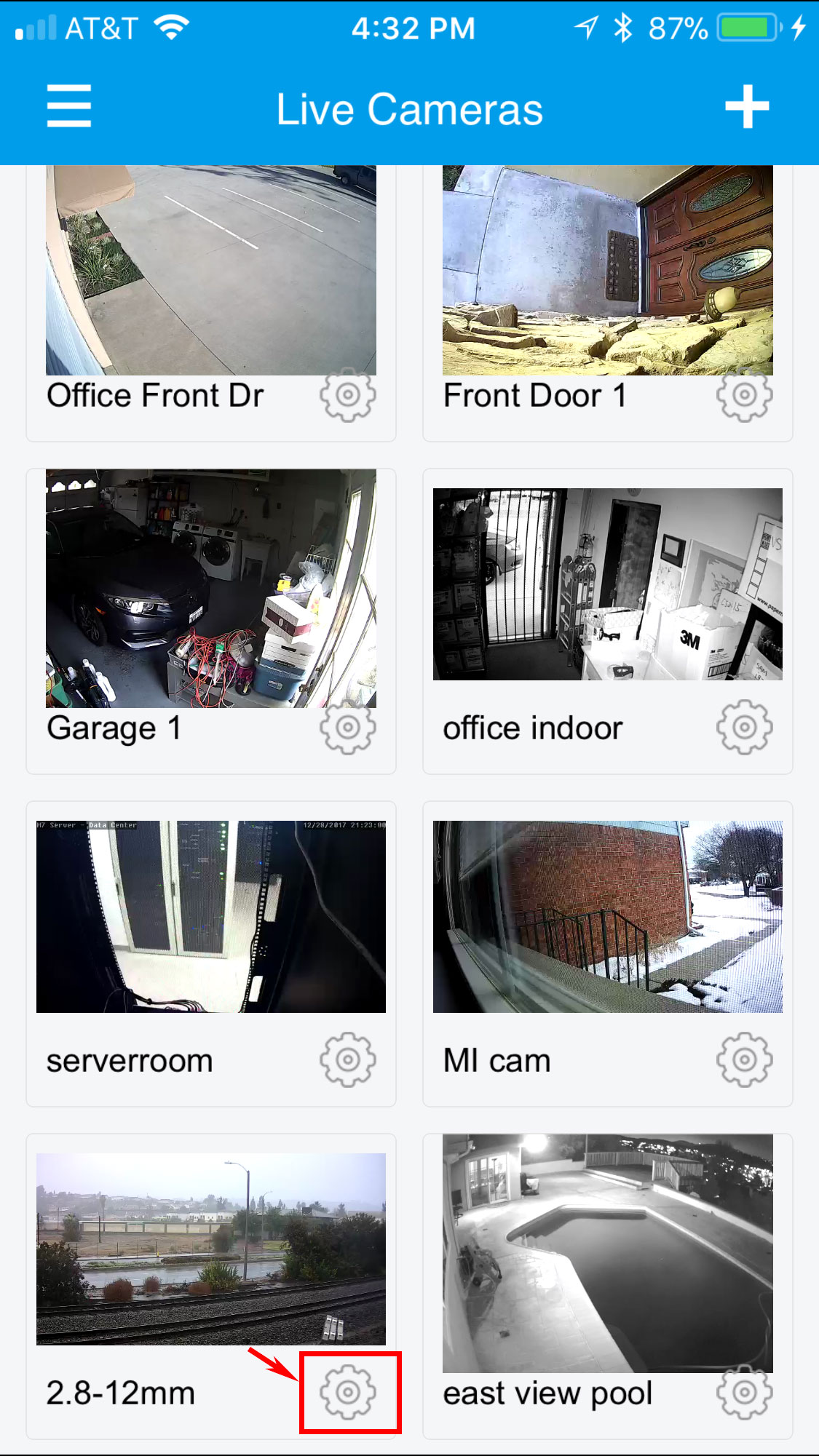 Step 10: Here is the camera properties page, tap on "Alert History With Clips" to retrieve and play the
playback clip on the cloud recorder via motion event.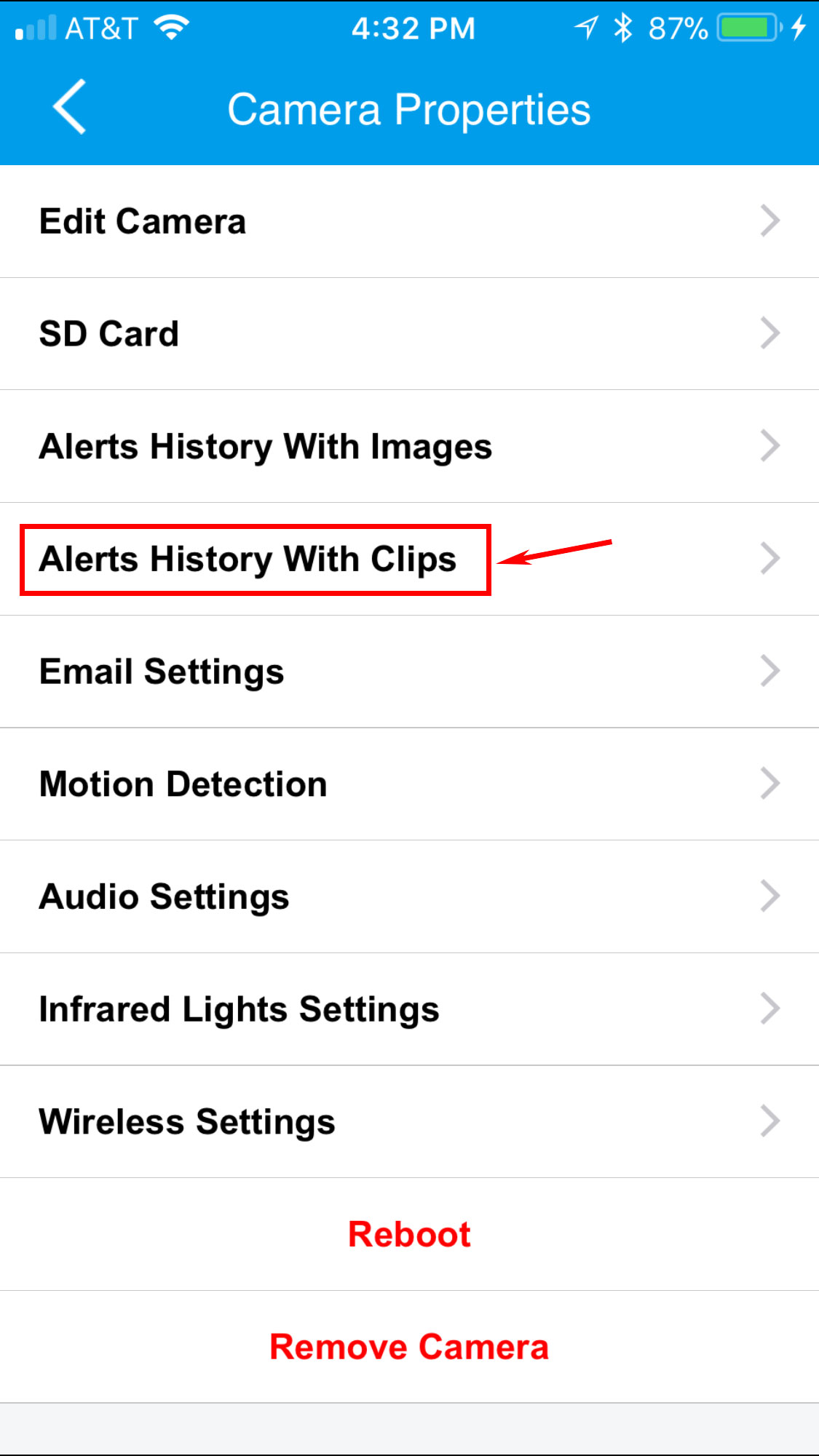 Step 11: You can search a timeline with playback clip and tap on them and play.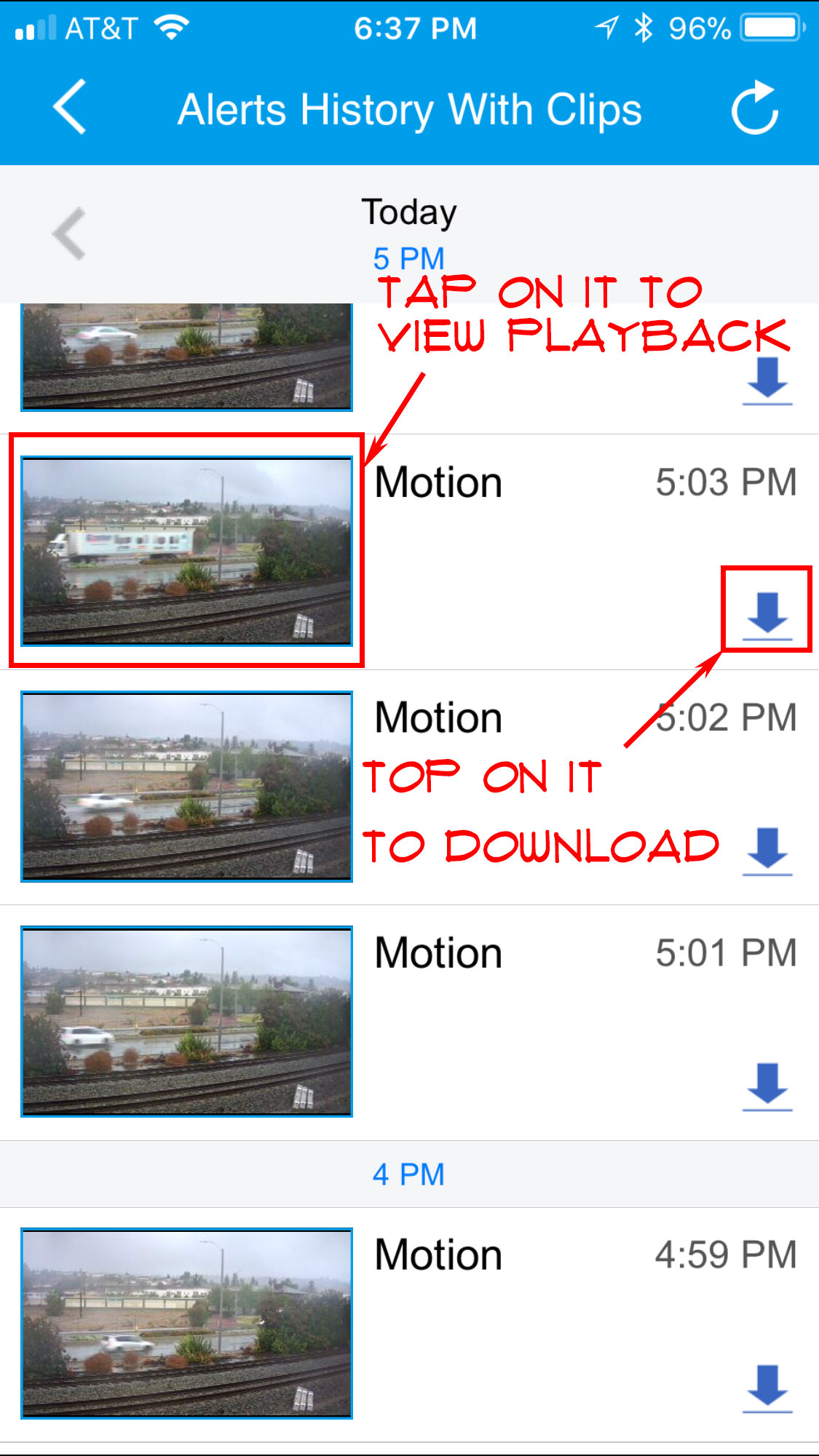 Step 12: Select a playback to play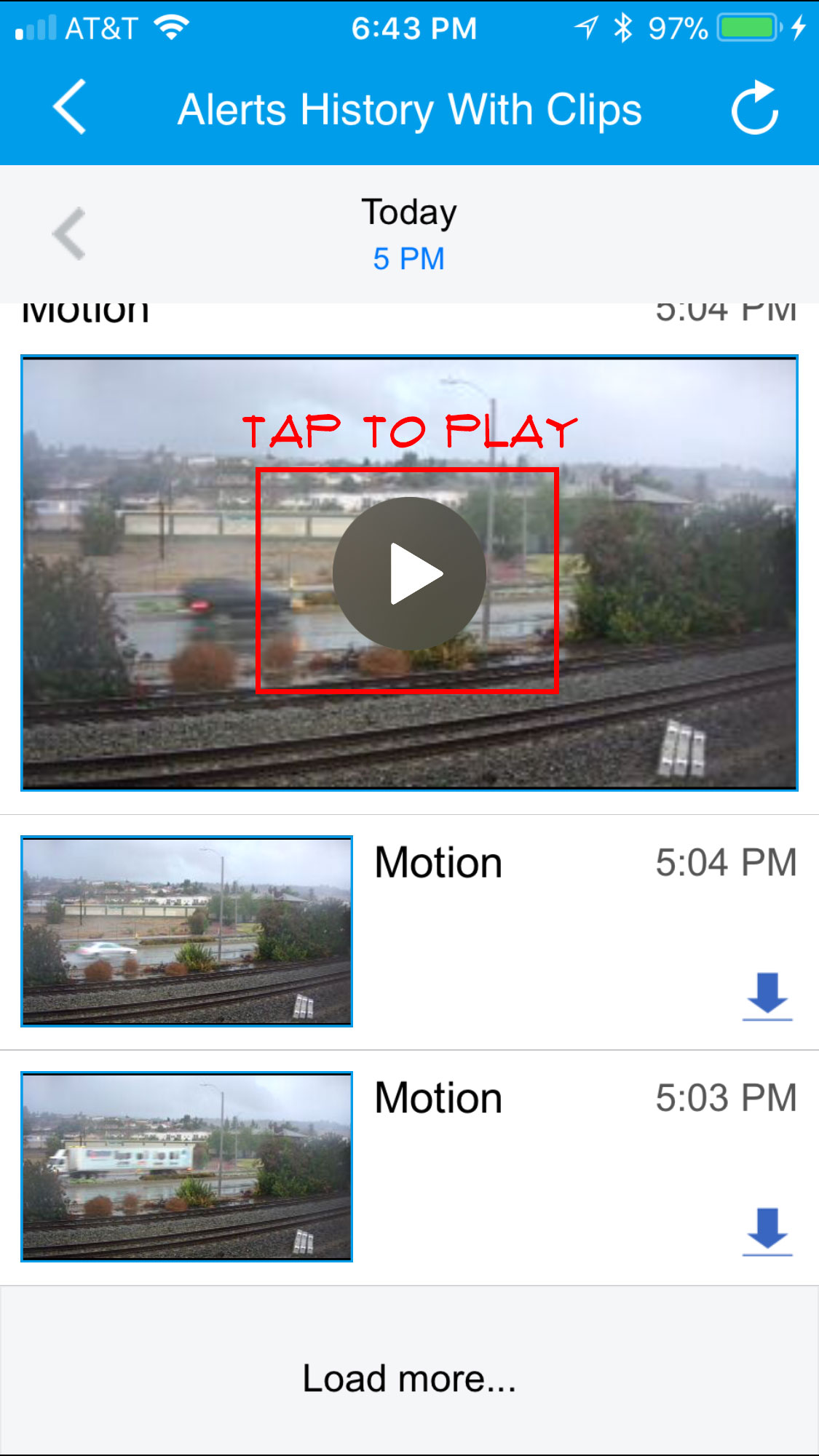 Step 13: Playing …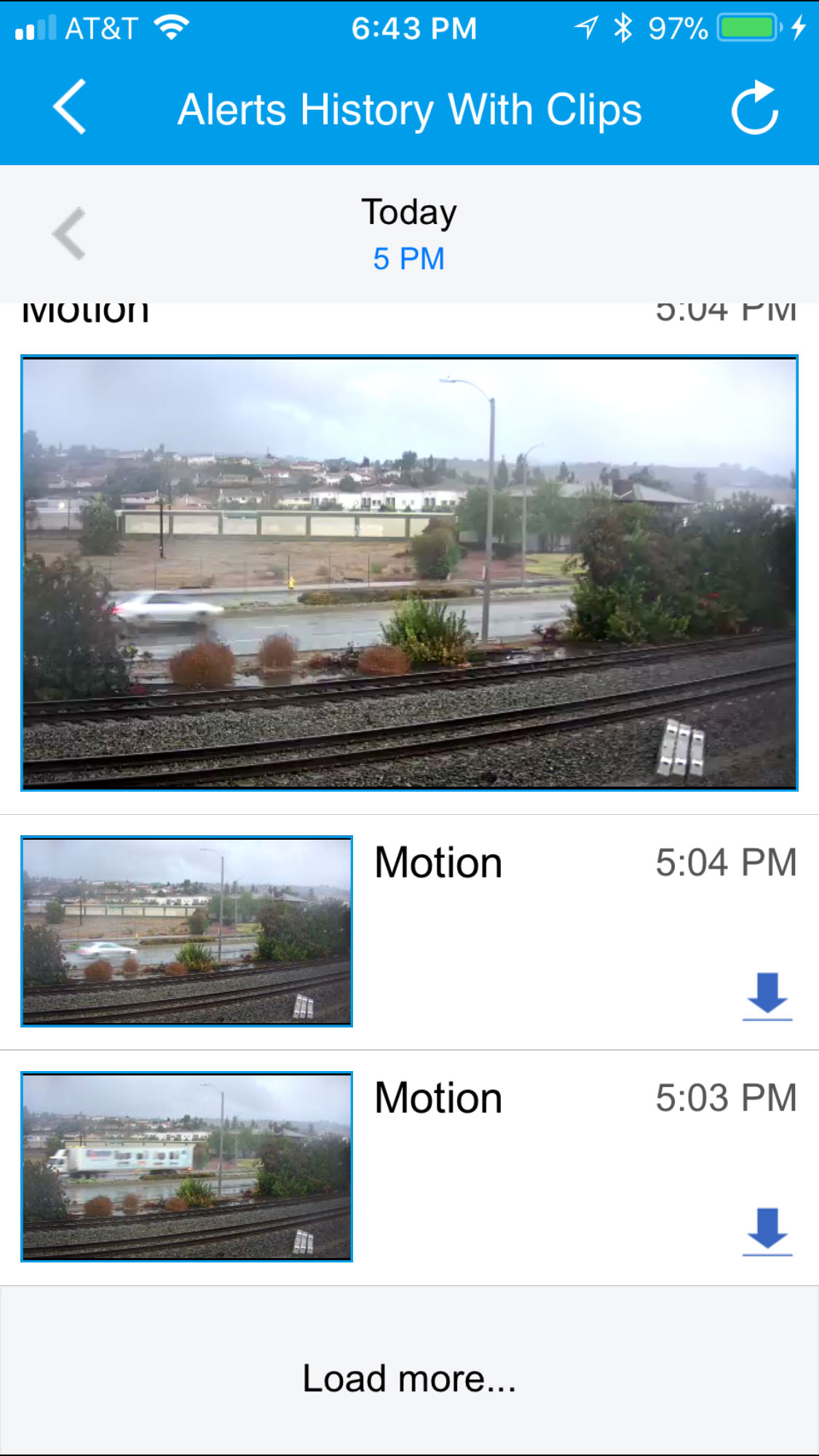 Step 14: While a motion event is triggered, notifications will send a message on the screen.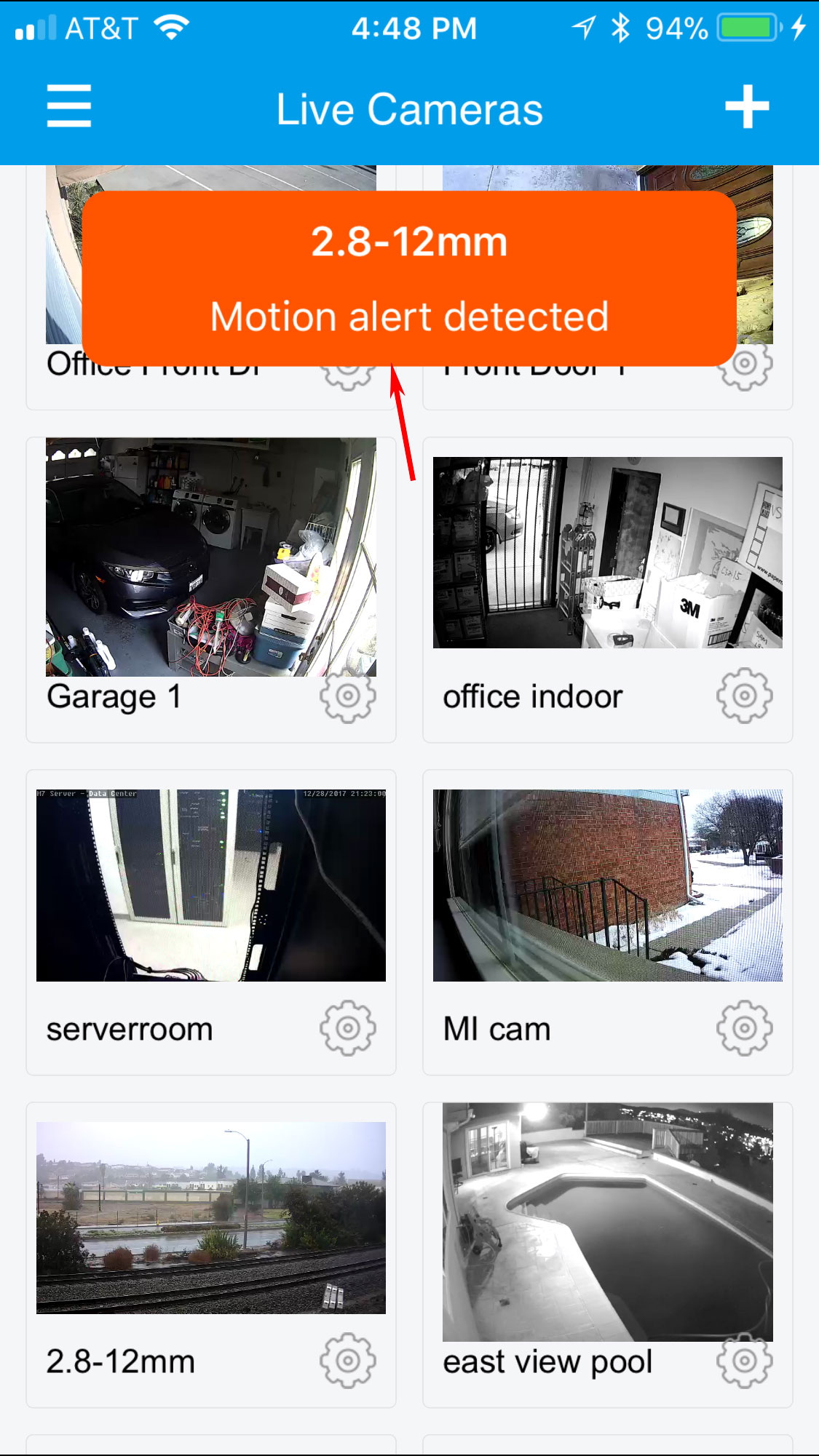 Step 15: Retrieving and playing playback.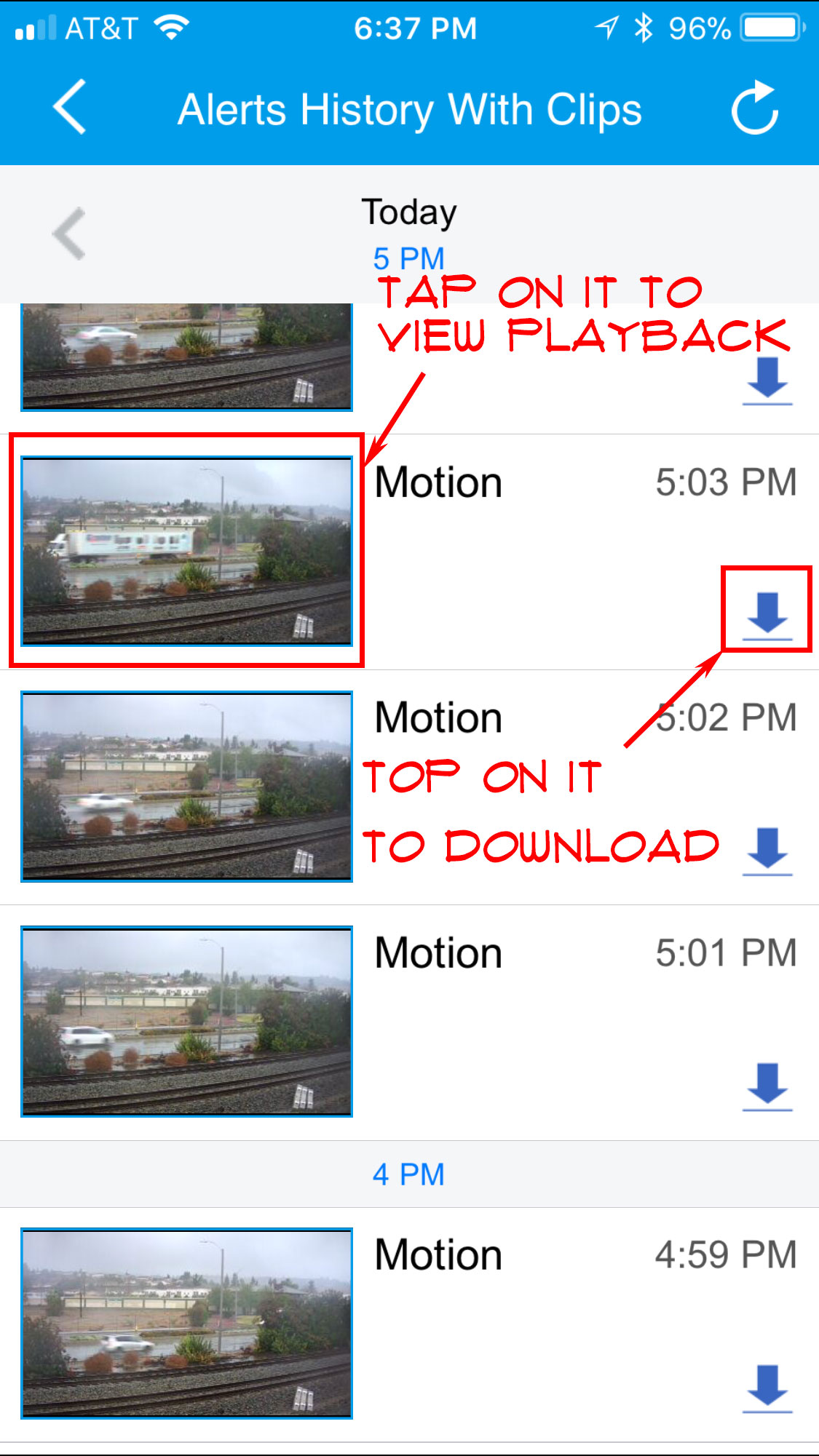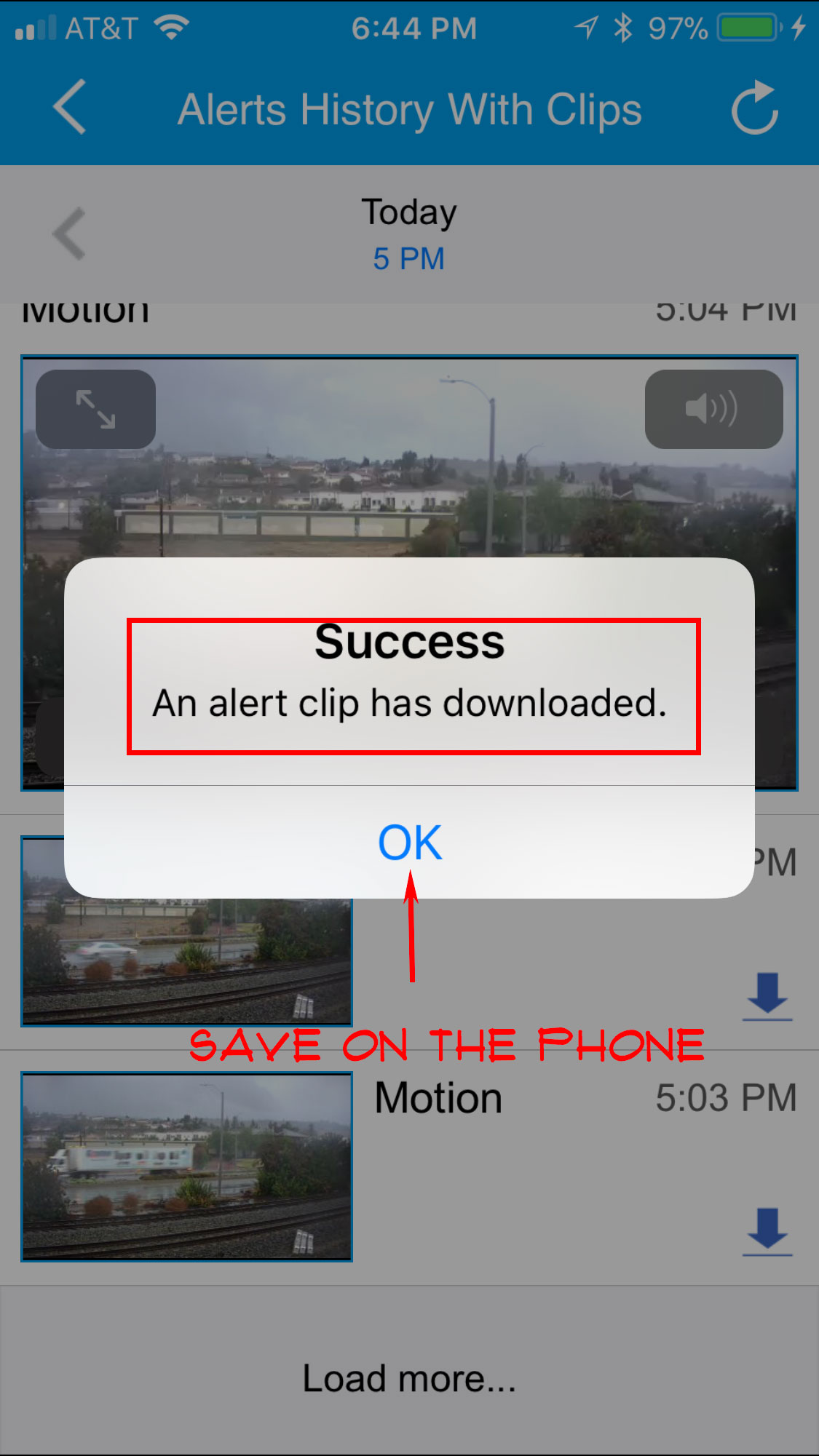 The saved files will be found on the device.