How to share Windows10 recorded video clip folder from Mac
Setup steps:
On Windows 10:
1. Click on the icon right below at the Windows desktop status bar by the right mouse button.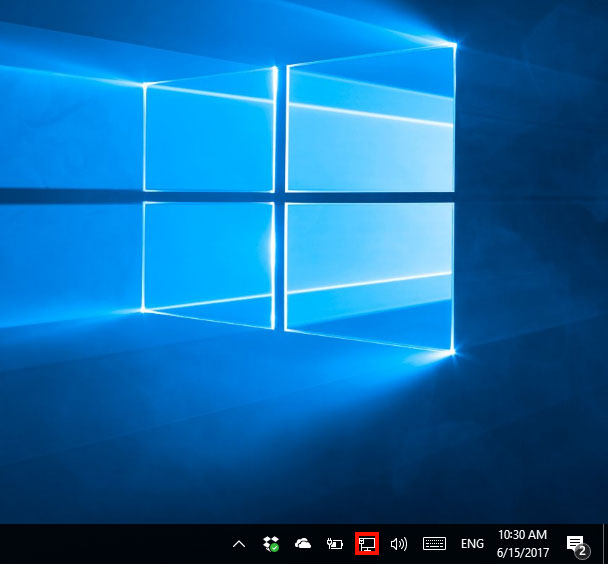 2. Open network and sharing center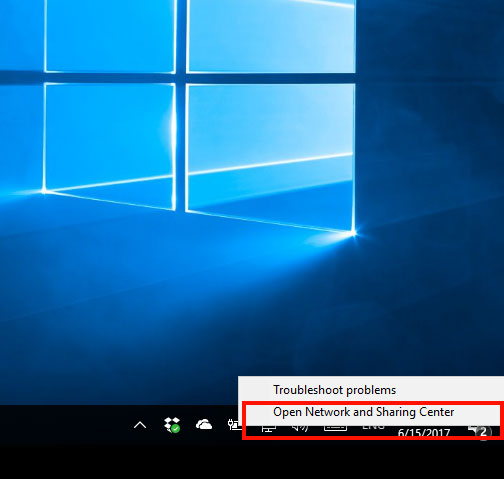 3. change advanced sharing settings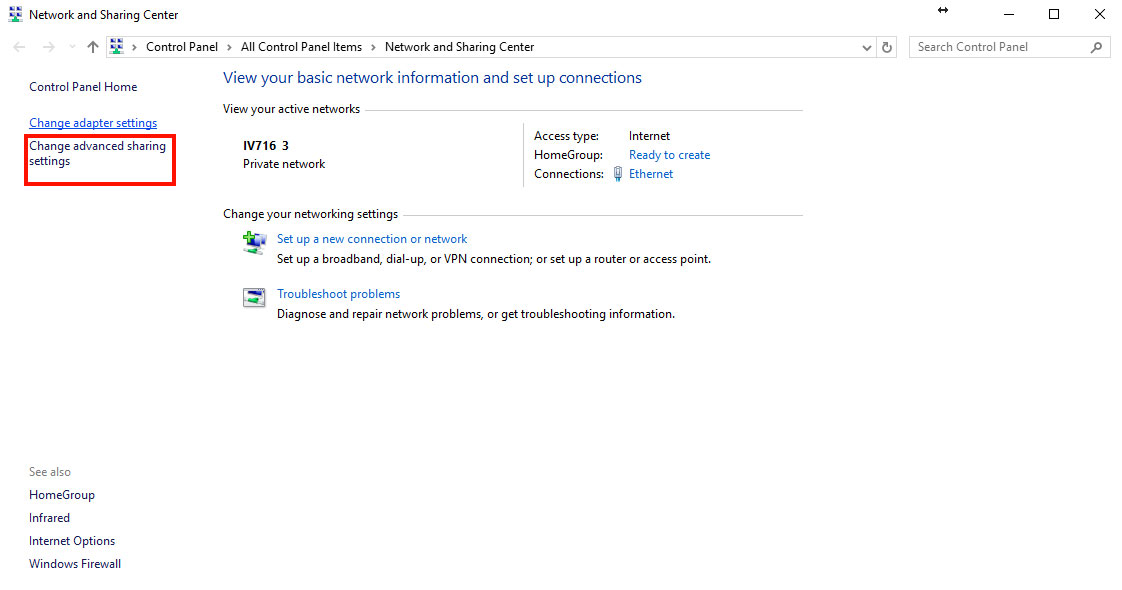 4. File and printer sharing, tweak file and printer sharing: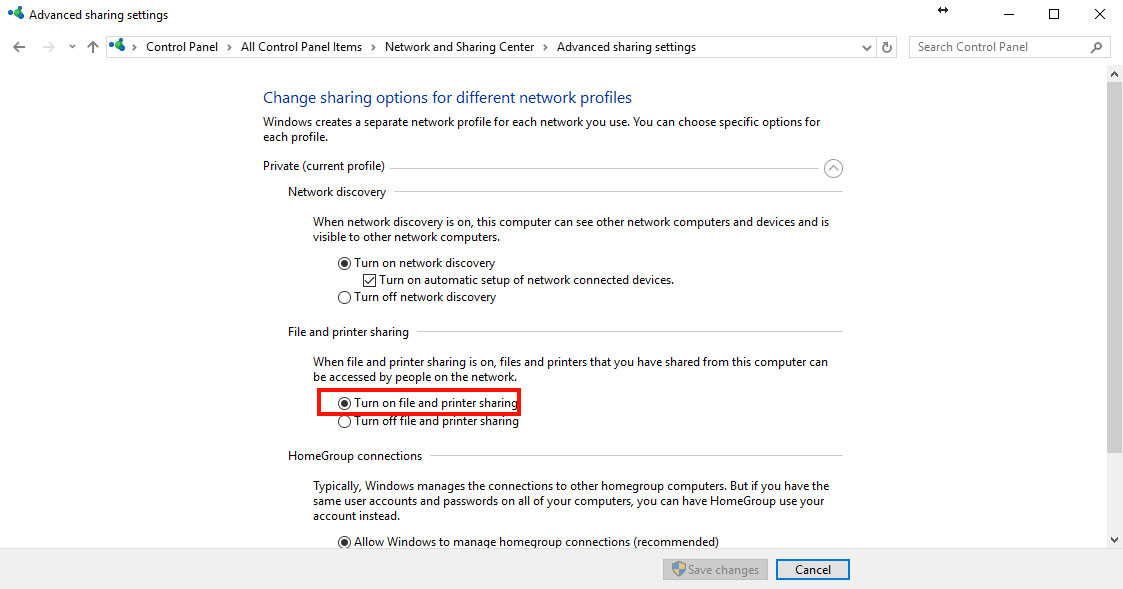 5. Access a shared folder from Windows "M7DELL" (computer name, you can use computer IP address if you want to)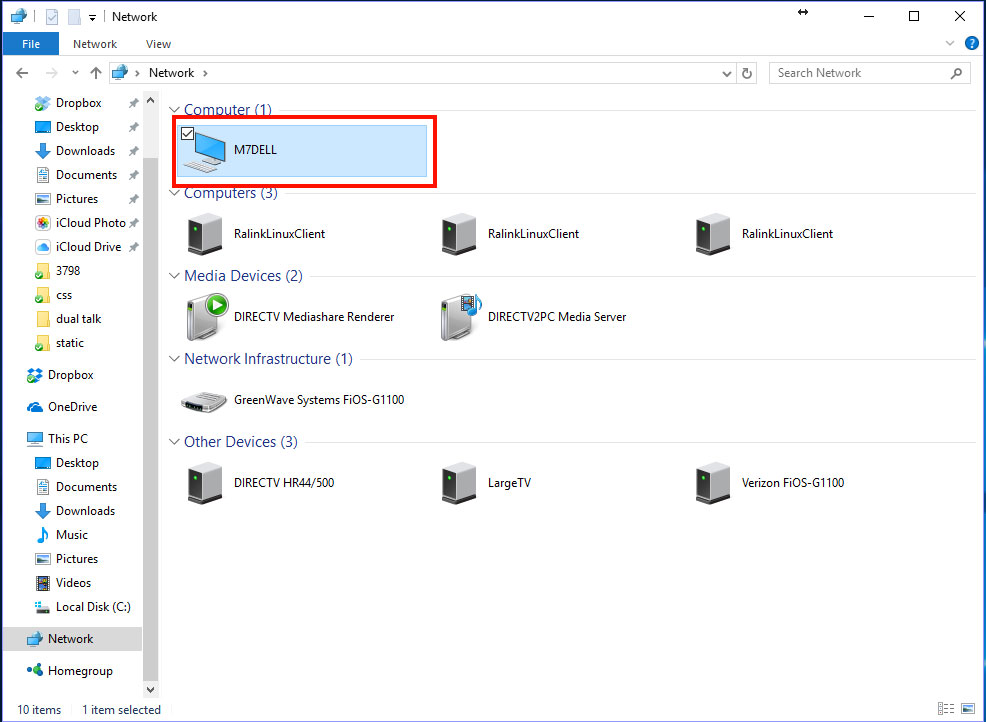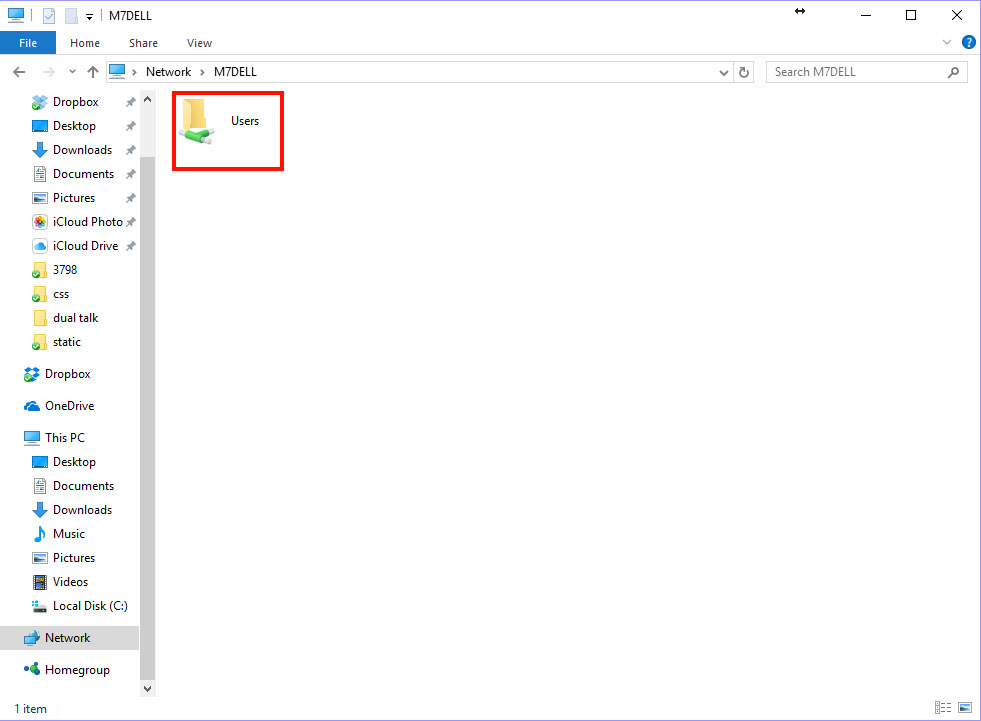 6. Locate the folder to sharing "CamR" where I created on the desktop for sharing.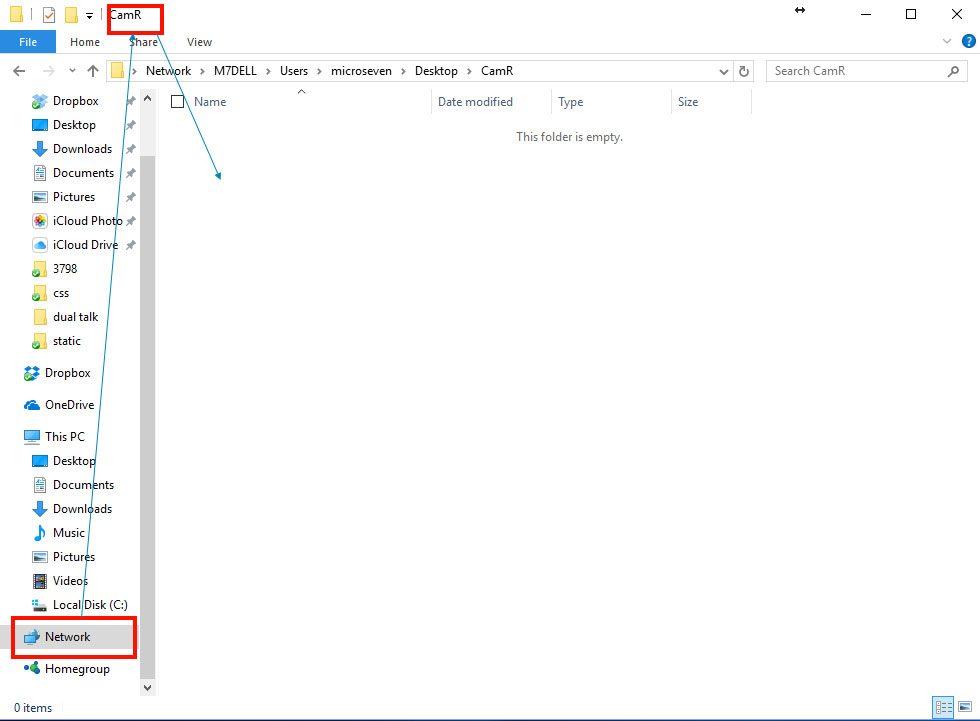 On Mac:
1. Go to System Preferences…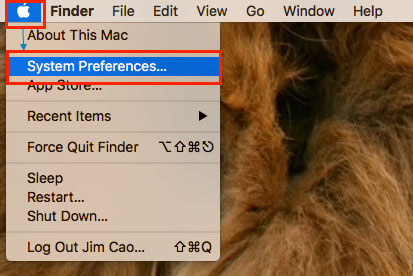 2. Click on Sharing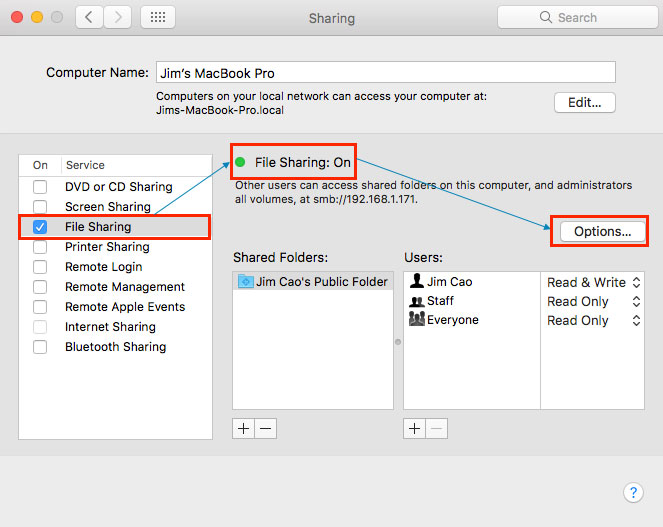 3. Checked on file sharing, keep file sharing on. Go to options… checked on sharing files and folders using SMB protocol.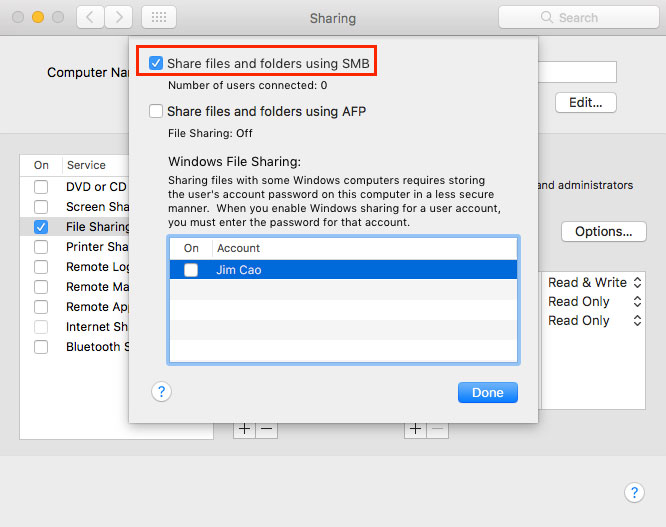 4. Open Finder, go to "Go" then select connect to server…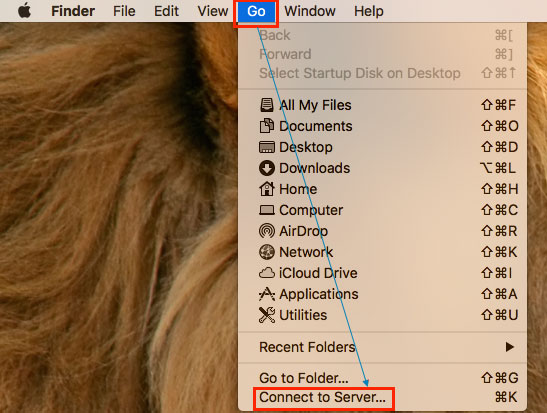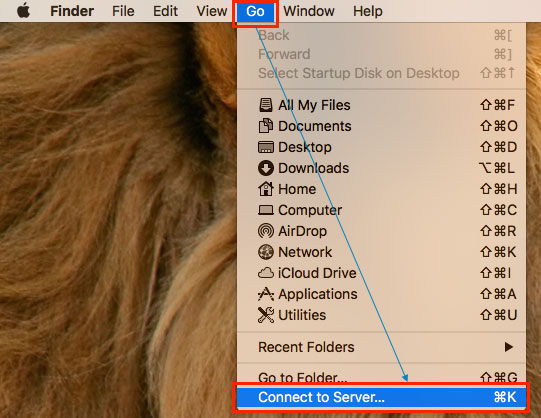 5. enter: smb://M7DELL (M7DELL is my PC)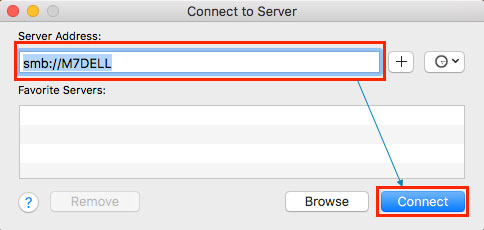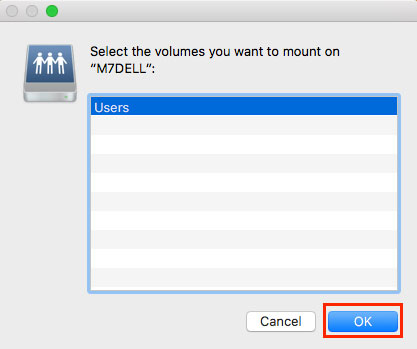 6. Go to Shared, M7DELL…