How to subscribe free version Microseven cloud:
Step 1:
Go to microseven.com and select My Cameras, then click on Cloud Subscription: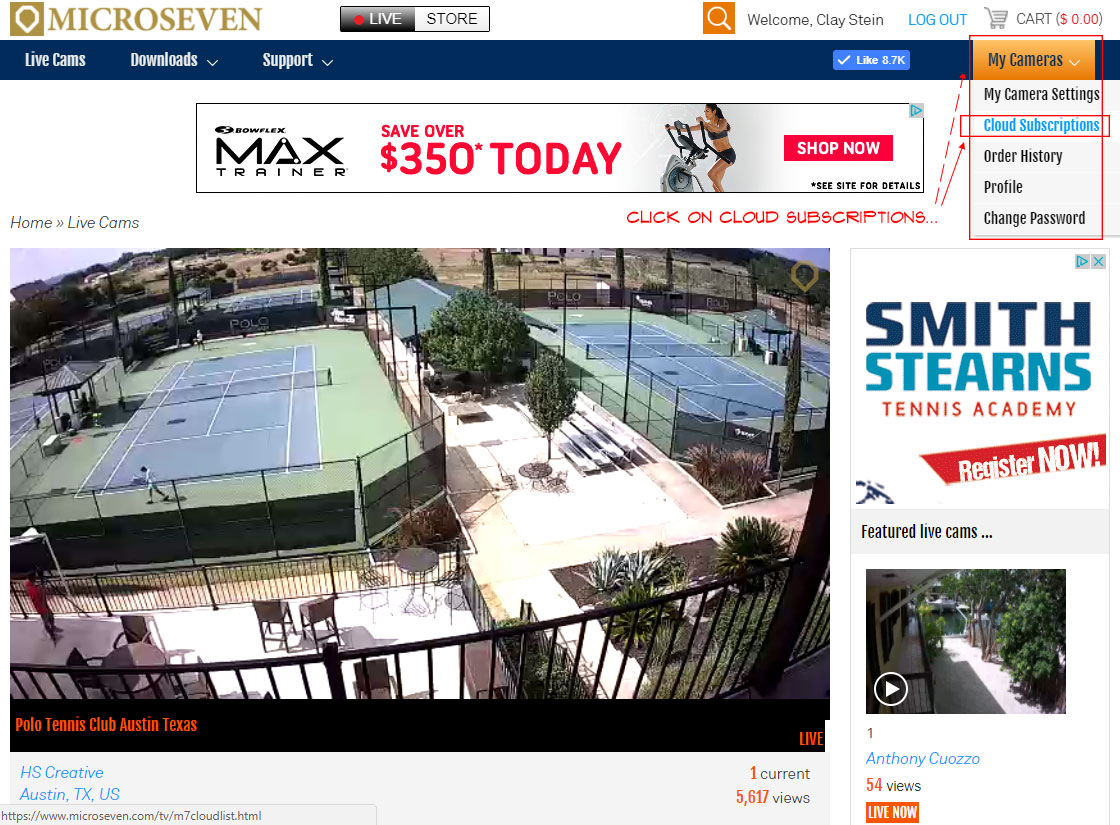 Step 2:
It brings up a login page to login to your microseven.com account, if you do not have one, click on 'CREATE A NEW ACCOUNT.'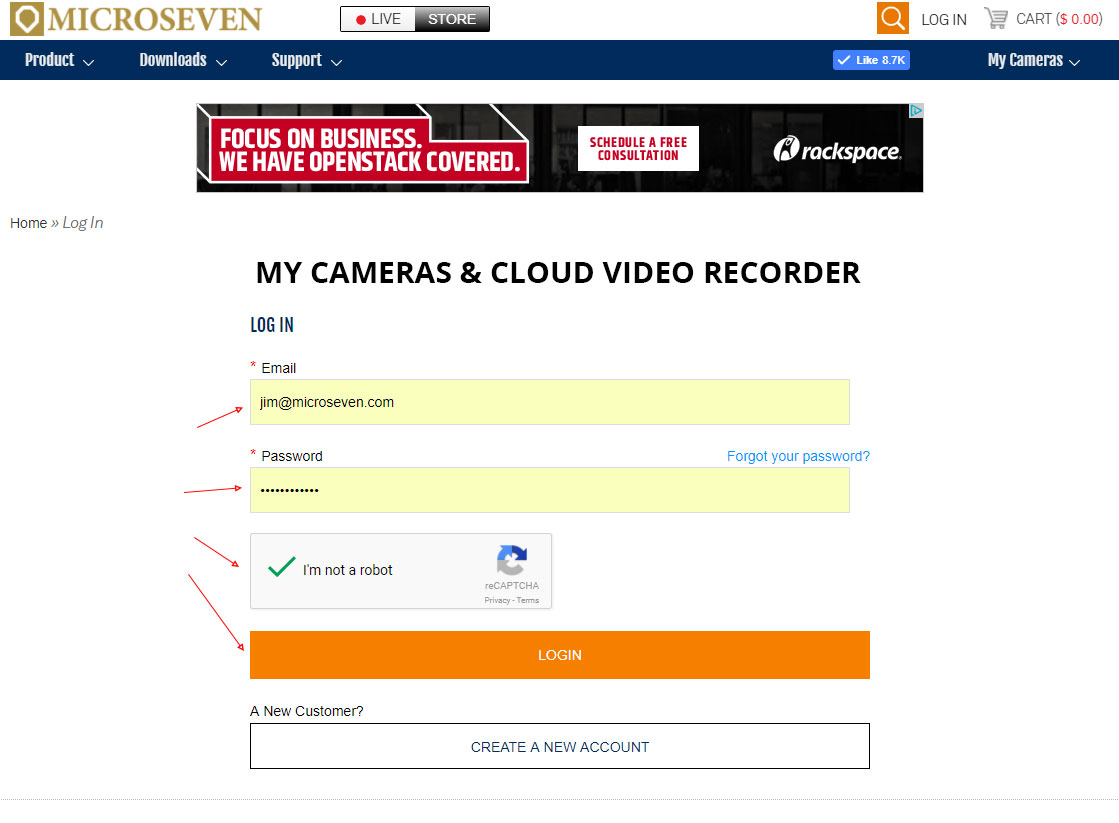 Step 3:
Click on 'Add a camera subscription…'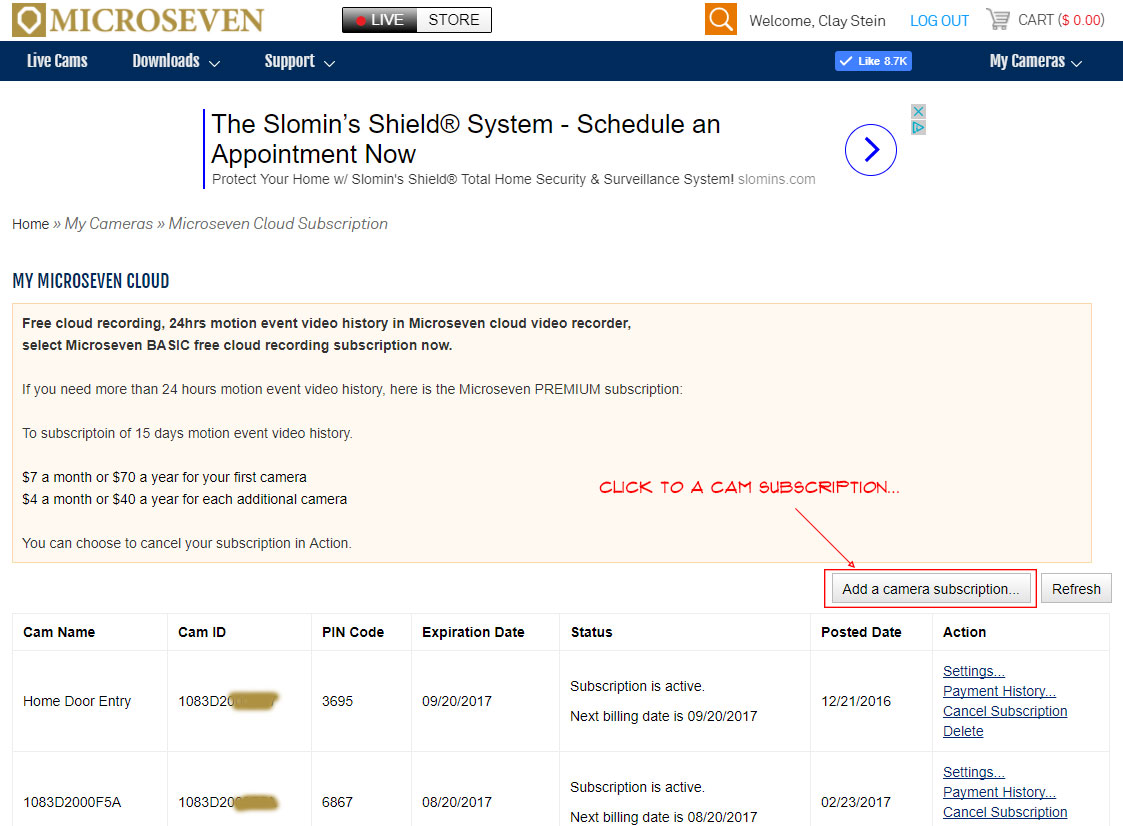 Step 4:
Next, enter your camera information in the cloud and click on SAVE when you complete it.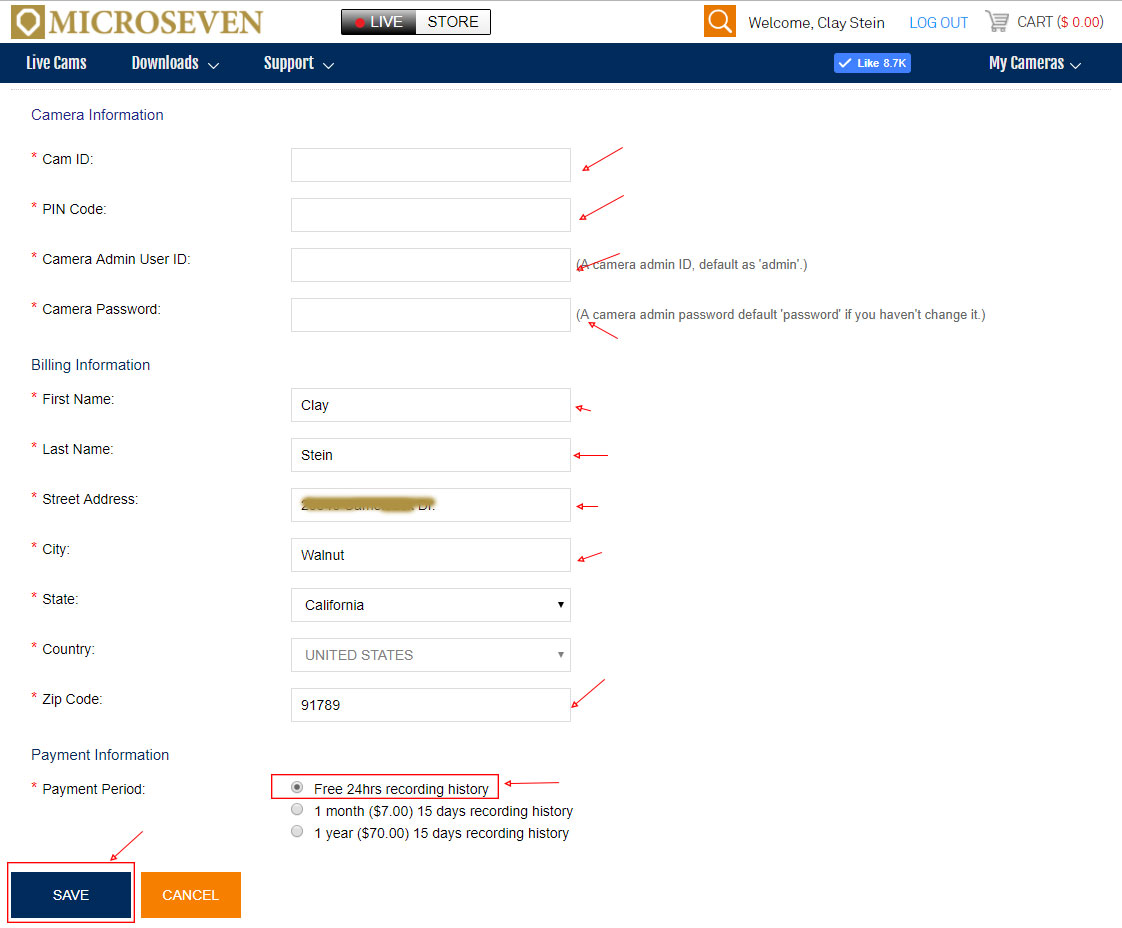 Step 5:
Click 'View cloud recording…' to test if cloud recording is set.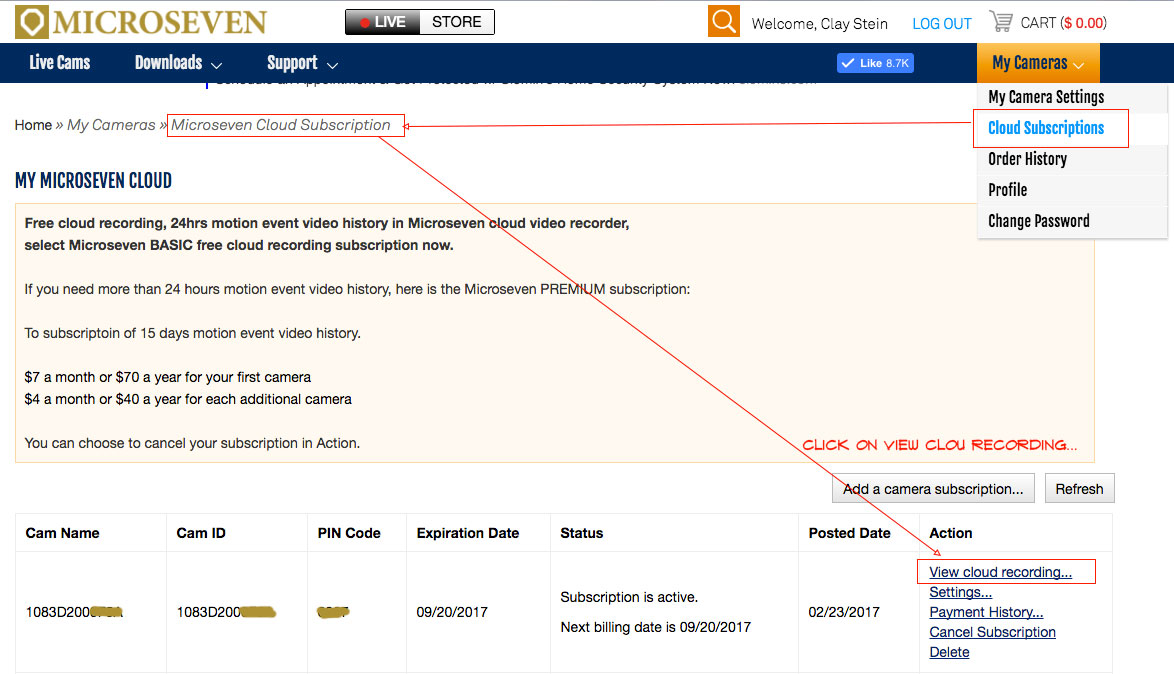 Step 6:
View and select cloud clip to play or download to PC hard drive.