How to get WiFi setup on camera with WiFi
https://player.vimeo.com/video/279352932
Step 1. Go to menu CAMERA -> Wireless Settings -> Click On -> Go Search. A popup window shows up, then select the wifi router that you want to 'Join.'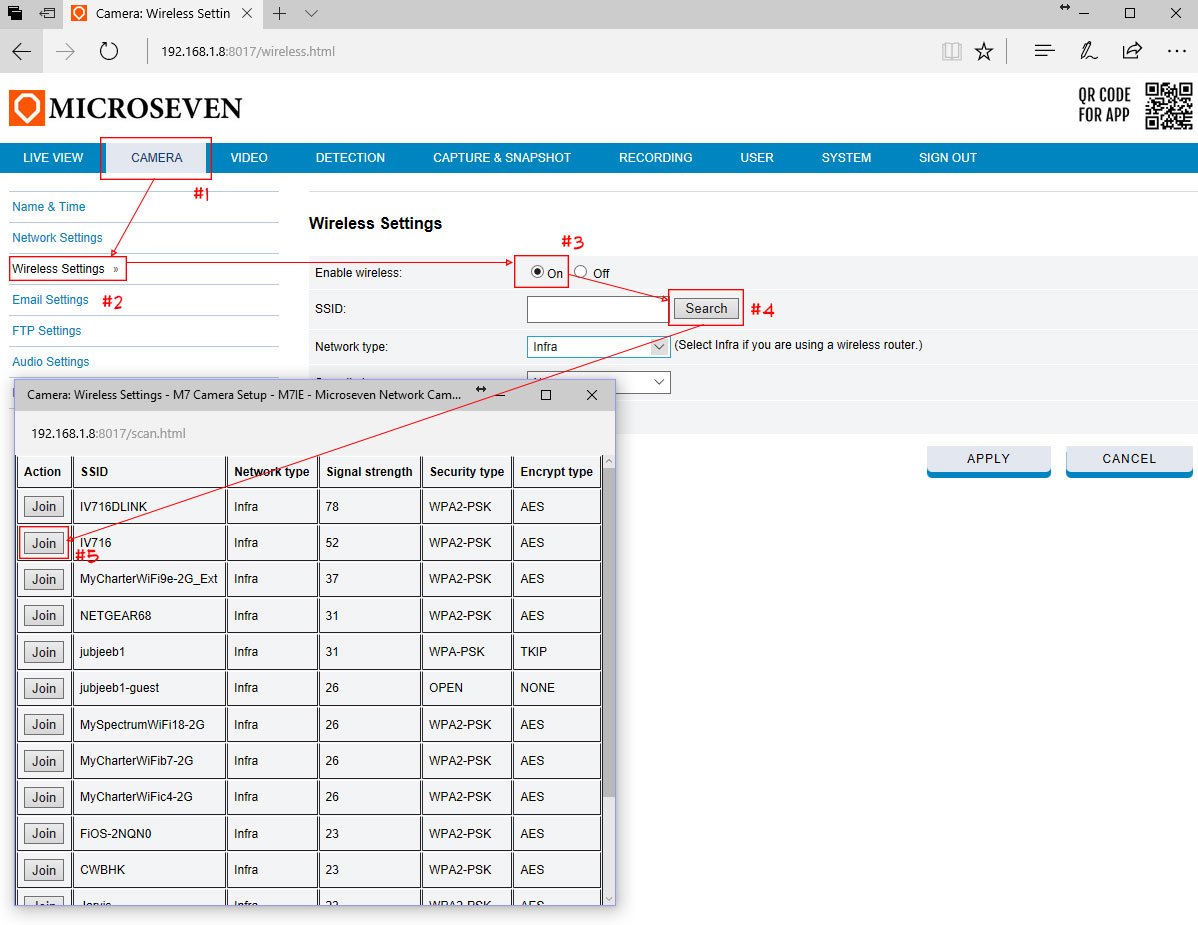 Step 2. Selected a WiFi router to 'Join', then select Infra as Network Type. Make sure the security type and encryption type match with your WiFi router and then enter a WiFi router password. Click the 'Test' button.
Most of the cases, the security type is 'WPA2-PSK,' and the encryption type is 'AES'. Check the info on the router if you need it.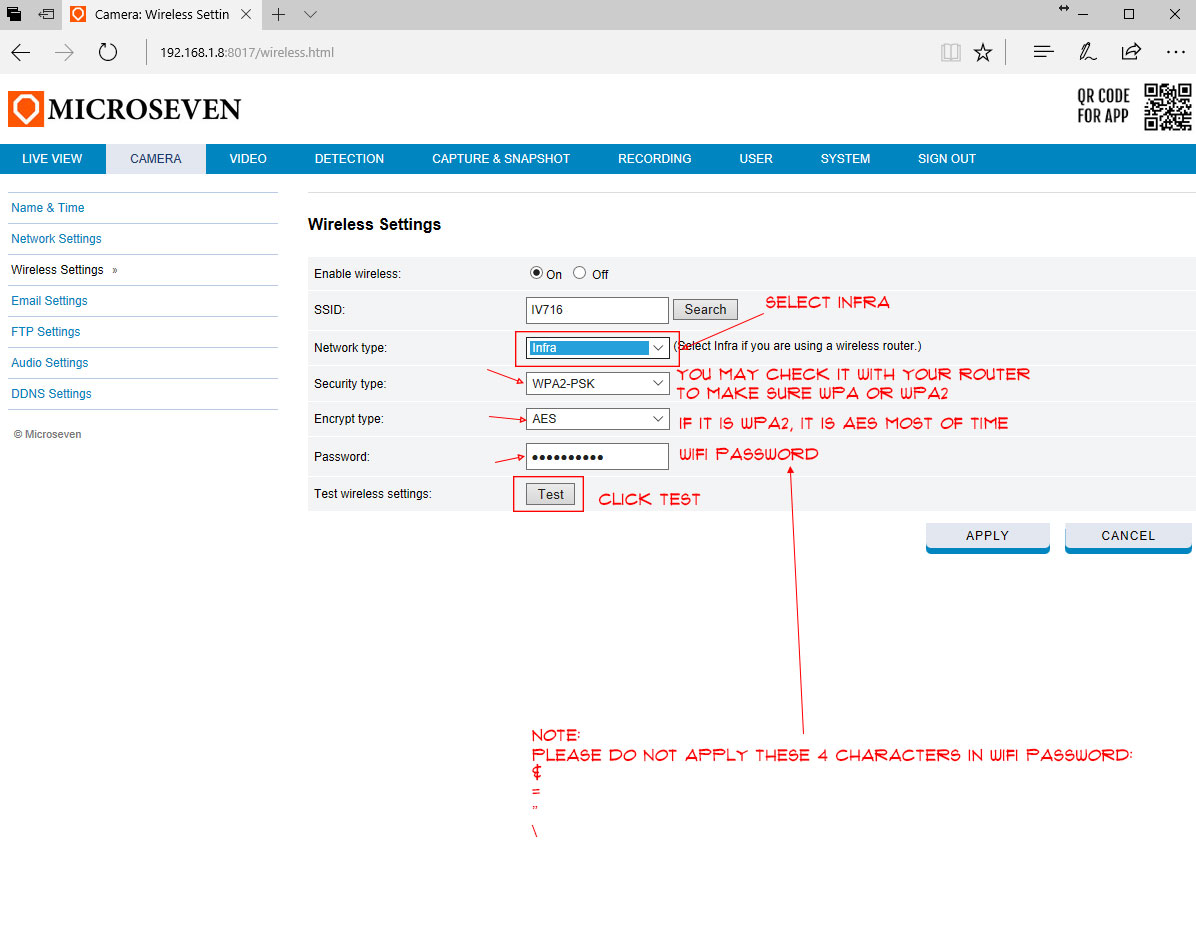 Step 3. After the test passed, click 'Apply' to save the settings. Go to unplug the Ethernet cable from the router, then open a Cam Locator window to search the camera again. You will find the camera with a WiFi IP address to connect the camera via WiFi.