How to retrieve clips from microSD card
Step 1. Open Microseven CMS, you have set up video ready in CMS. Then you will select a video, move the mouse on it. Do right mouse button click to bring up a popup window (camera properties window)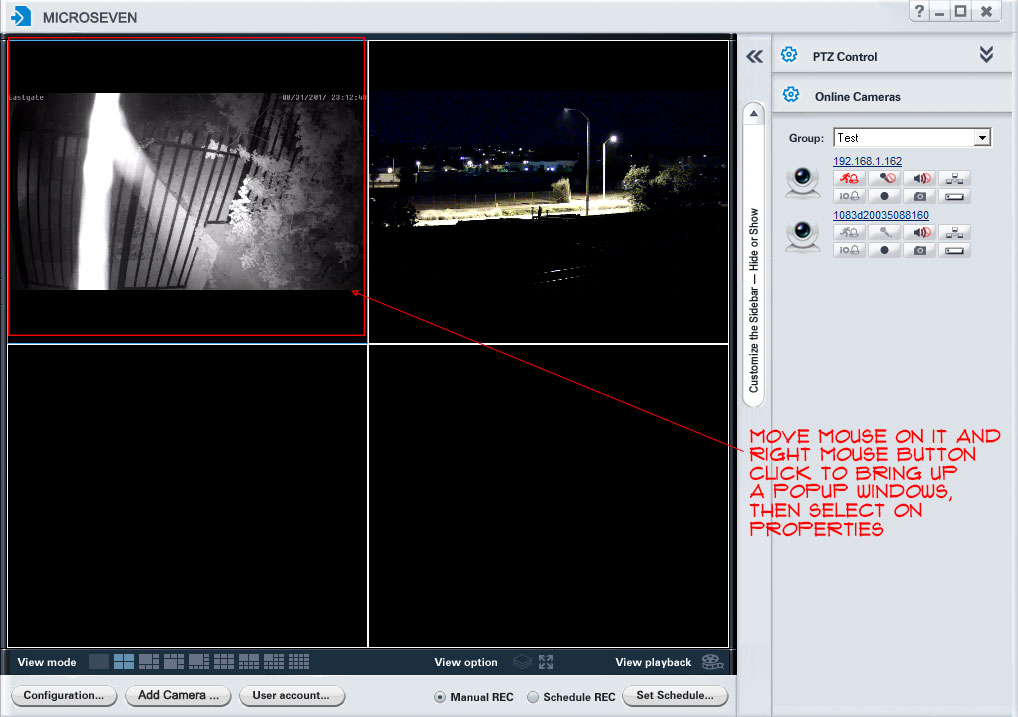 Step 2. Check if the camera has a microSD card in it.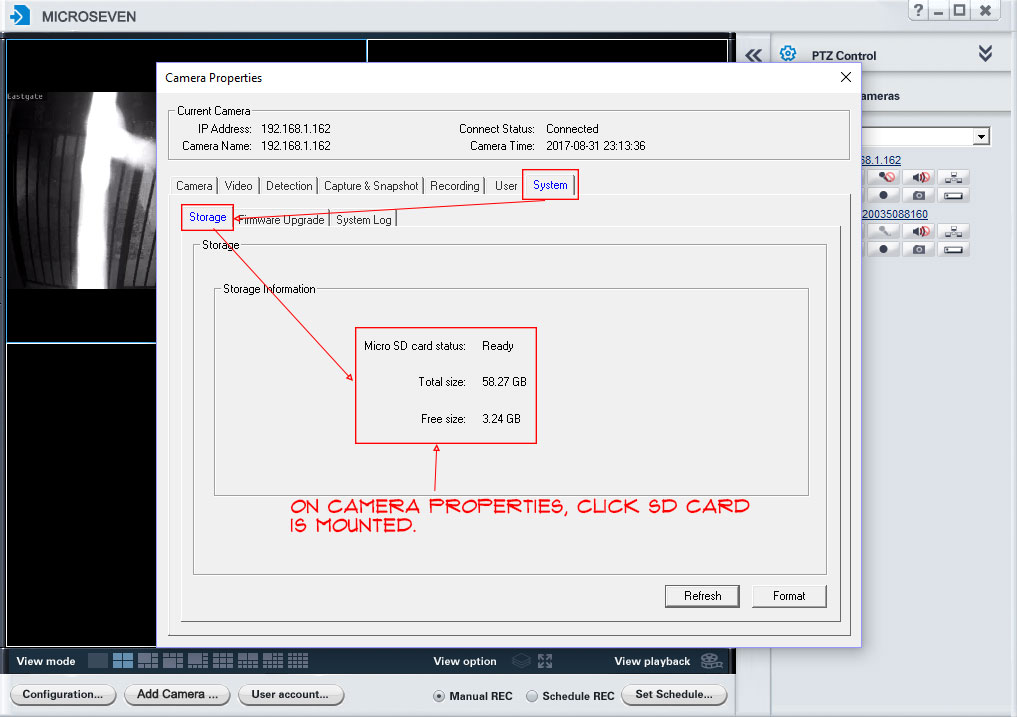 Step 3. Go to "Recording" and "Record Query", then click on "Query".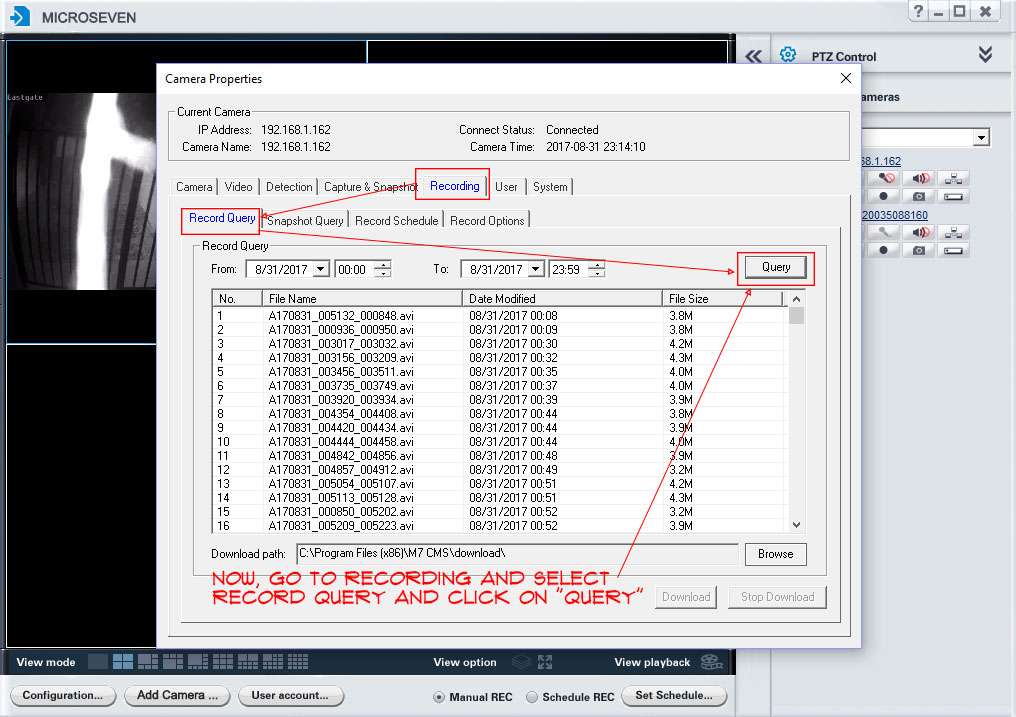 Step 4. Find a clip, highlight it, and double click on the clip to bring up an inline playback video clip in the inline player.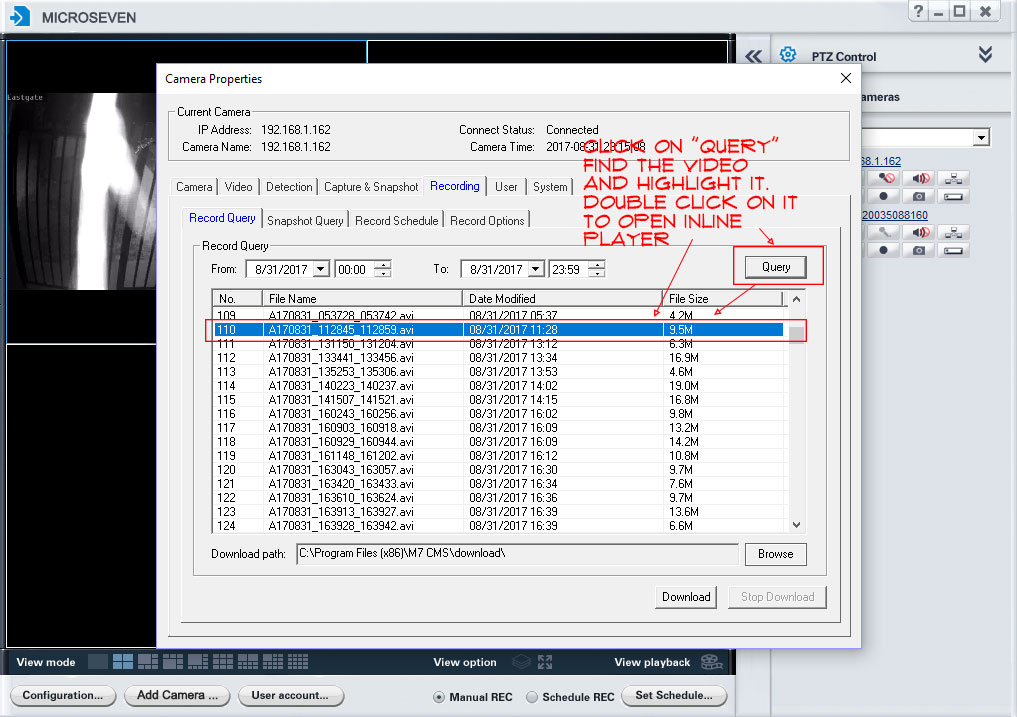 Step 5. An inline player is playing clips.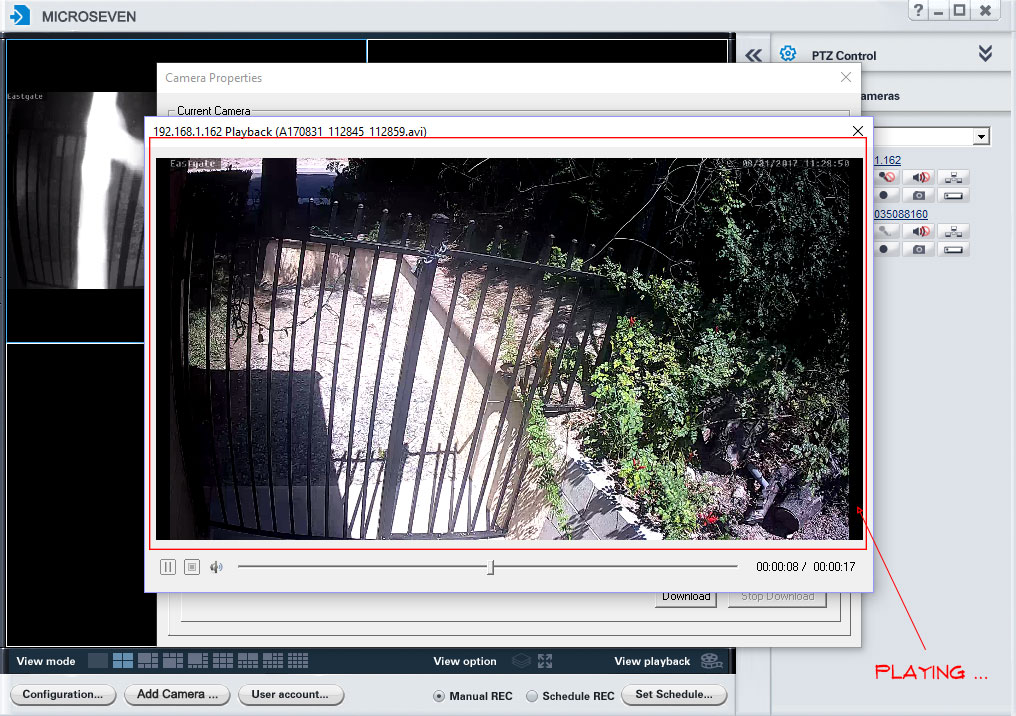 Step 6. You can choice download a clip or all clips from a camera to your PC.