How to make a recording on the PC?
Before you set up on the PC, you need to open and click Microseven VMS icon Run as administrator.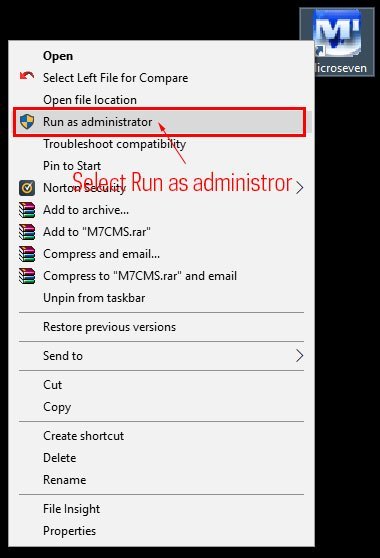 Step1: Clik on the "Set Schedule" button.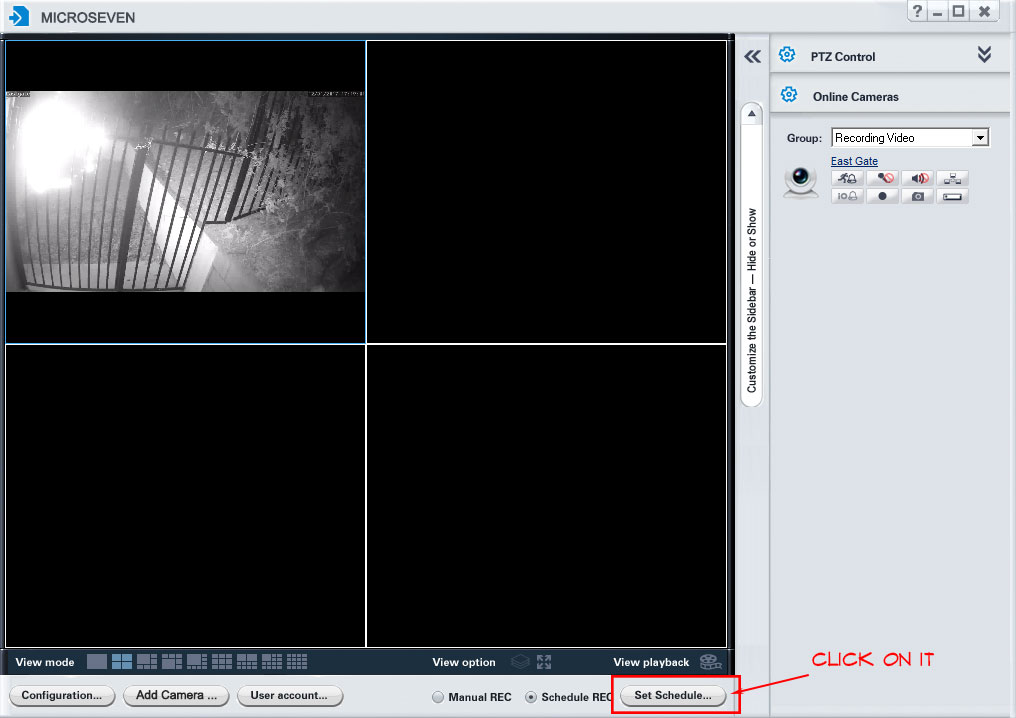 Step2: "Set Schedule" window is opened. Select the recording type, and fill the color in the grid. Check on checked box "Schedule record enable" and fill the days in the "Keep recording video files for". Then click on the "Browse" button to open the "Browse for Folder" window.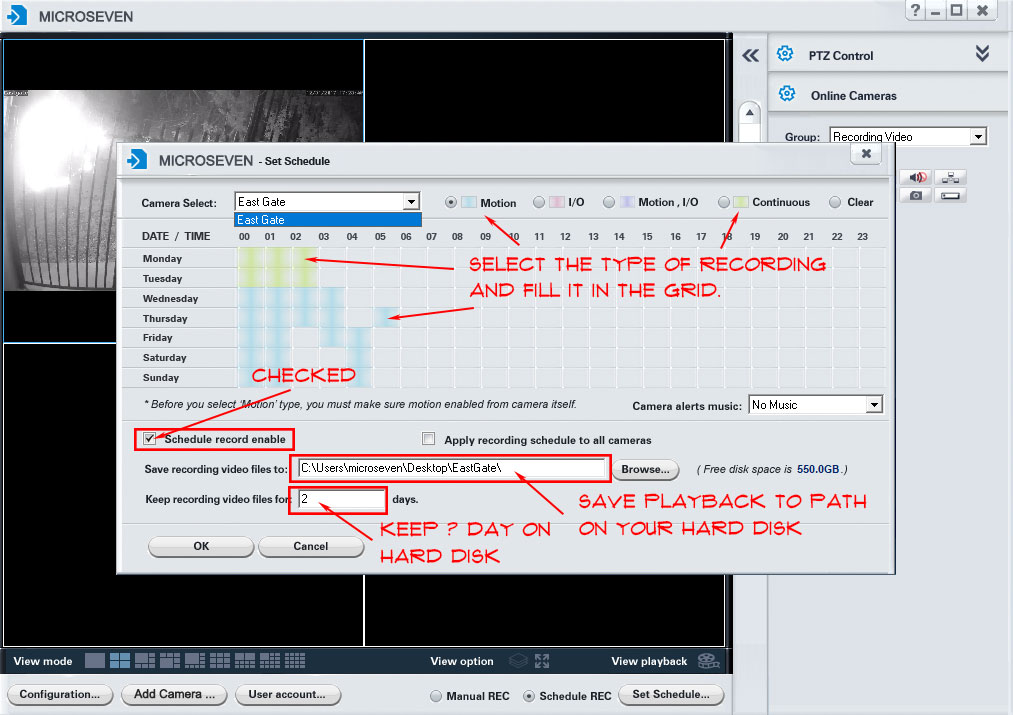 Step3: "Browse for Folder" windows is opened. Choose the path and select "Ok."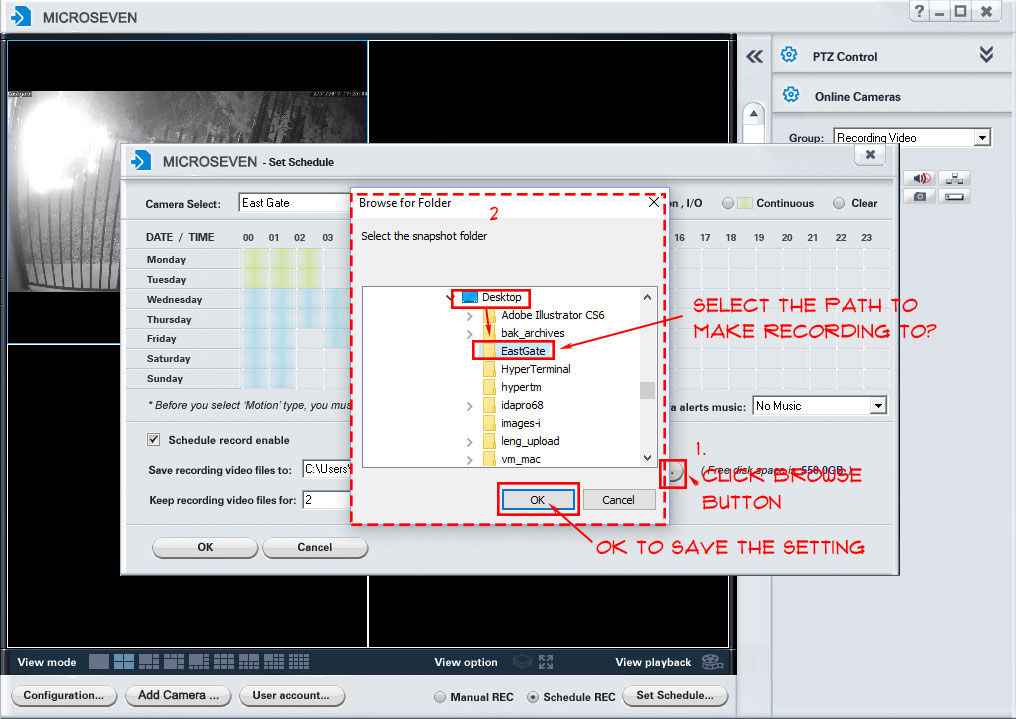 Step4: Check on "Schedule REC". The recording now is on. The red radio indicator is on.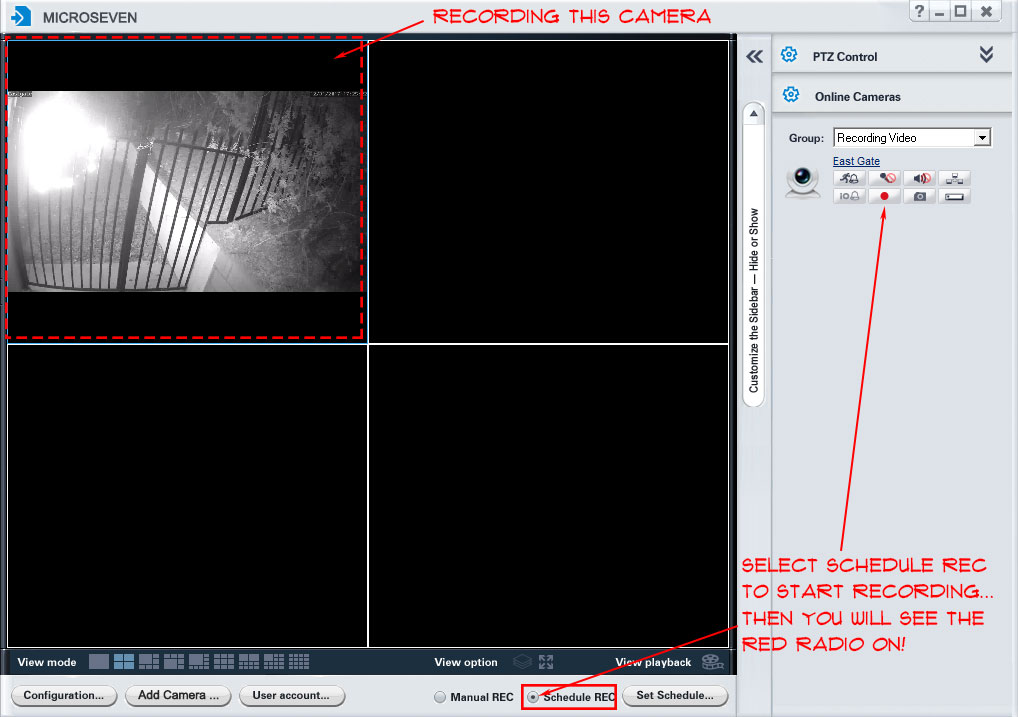 Step5: Click on the "View playback" icon, then the "Playback" window is opened. Select the date and time wait for the video to show up on the list.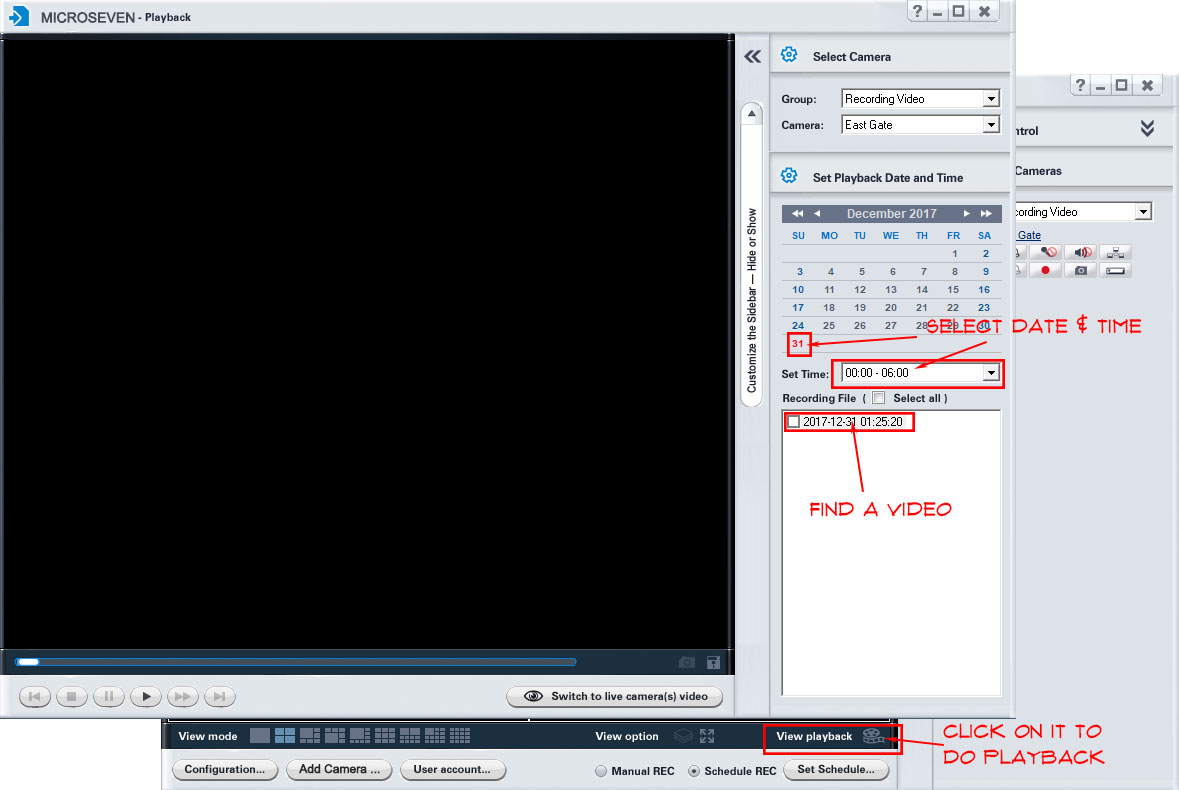 Step6: Hit the play button to play the playback.