How To Install A WD Purple Hard Drive To The NVR
Step1: A WD Purple hard drive, hard drive space up to 6TB; A PH1 screwdriver. 4x hard drive screws.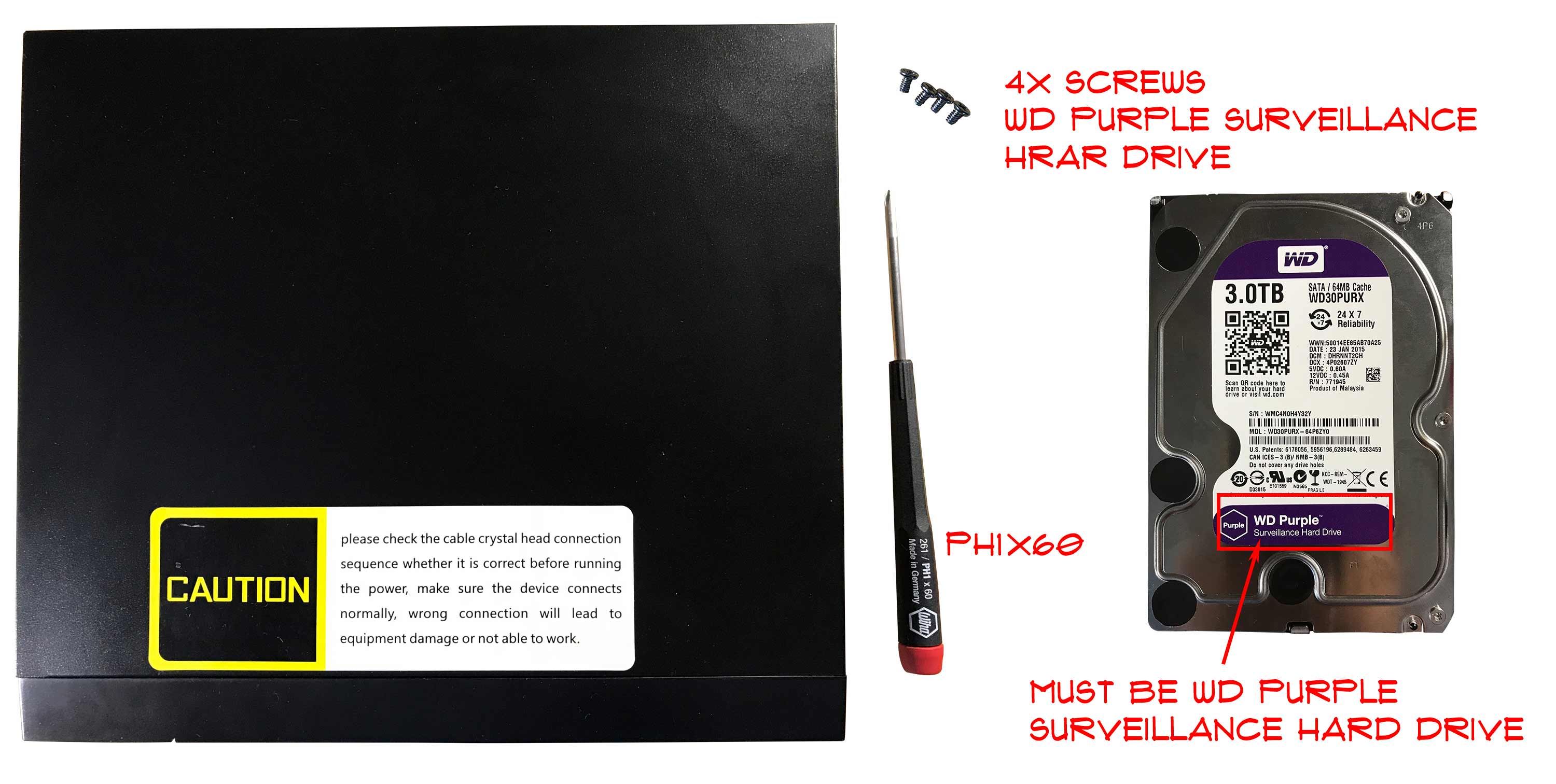 Must have a WD Purple surveillance hard drive.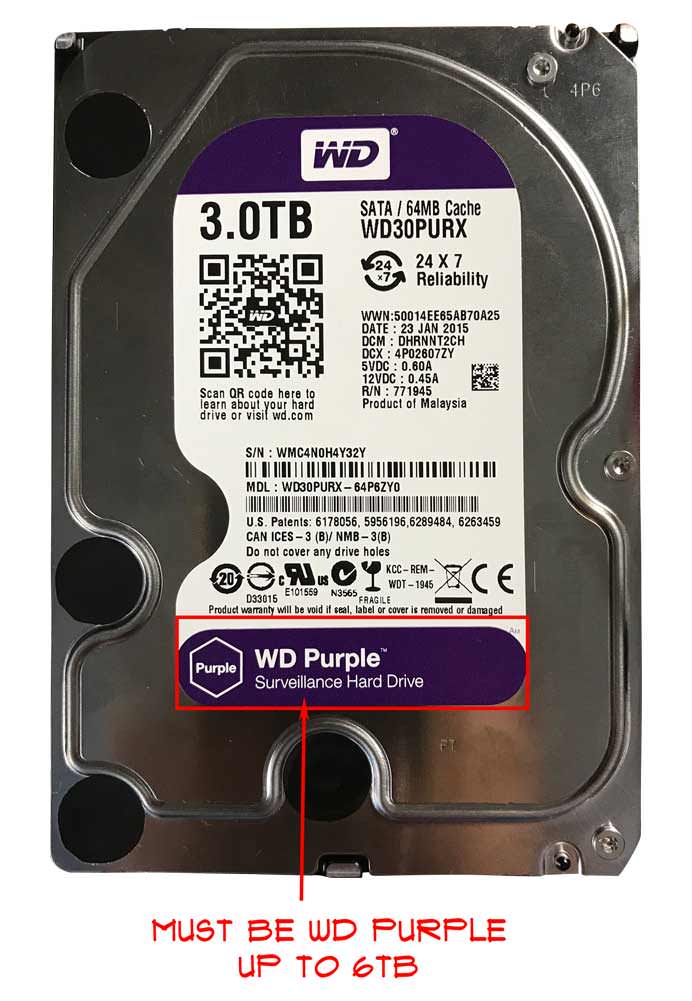 Step2: Open the box. Unscrew 4x black case screws. Two screws from sides, and two screws from the back of the box.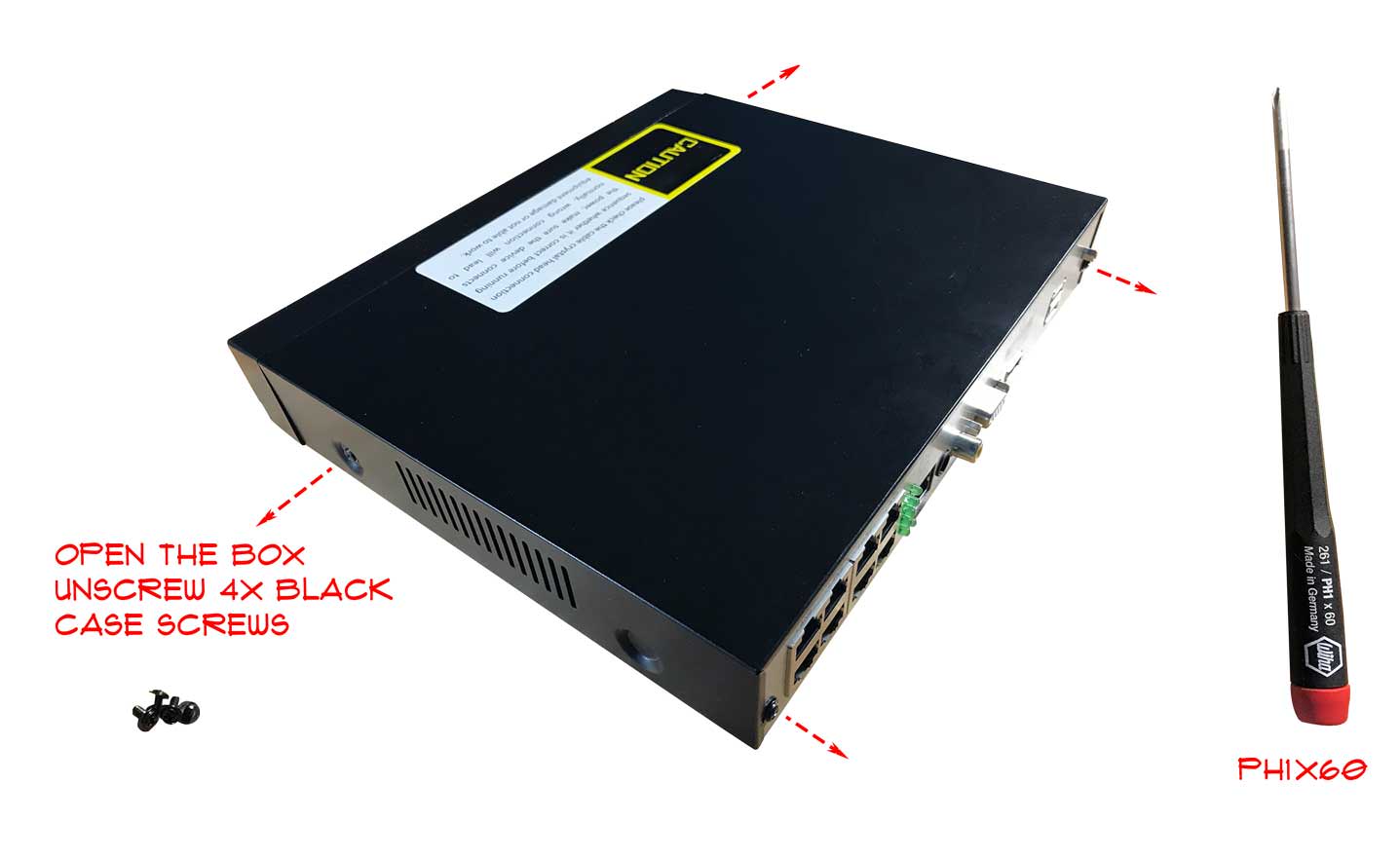 Step3: To install a WD Purple hard drive, follow the snapshots, use a screwdriver and place the hard drive in the correct position in the box and tie on the box bottom using 4x screws.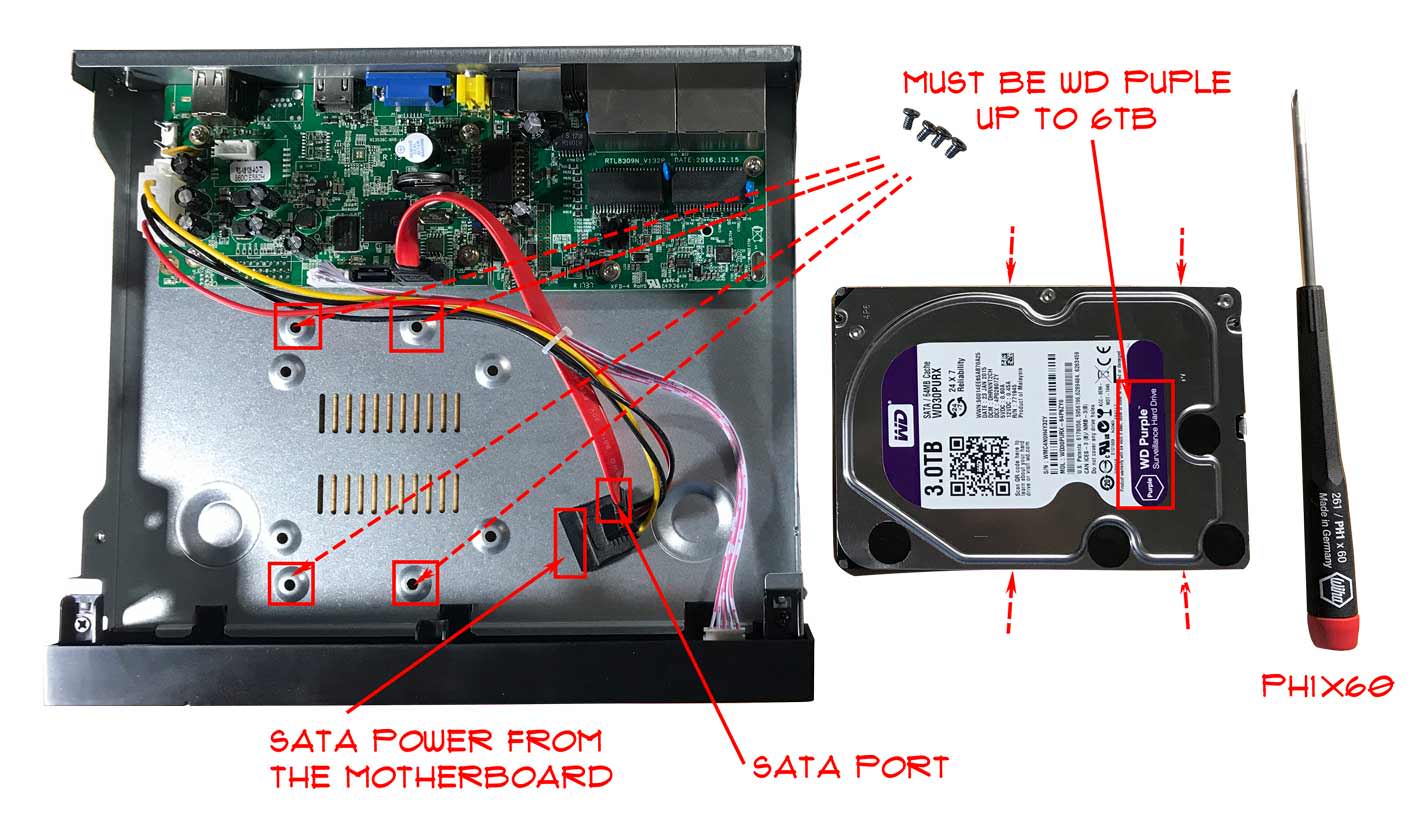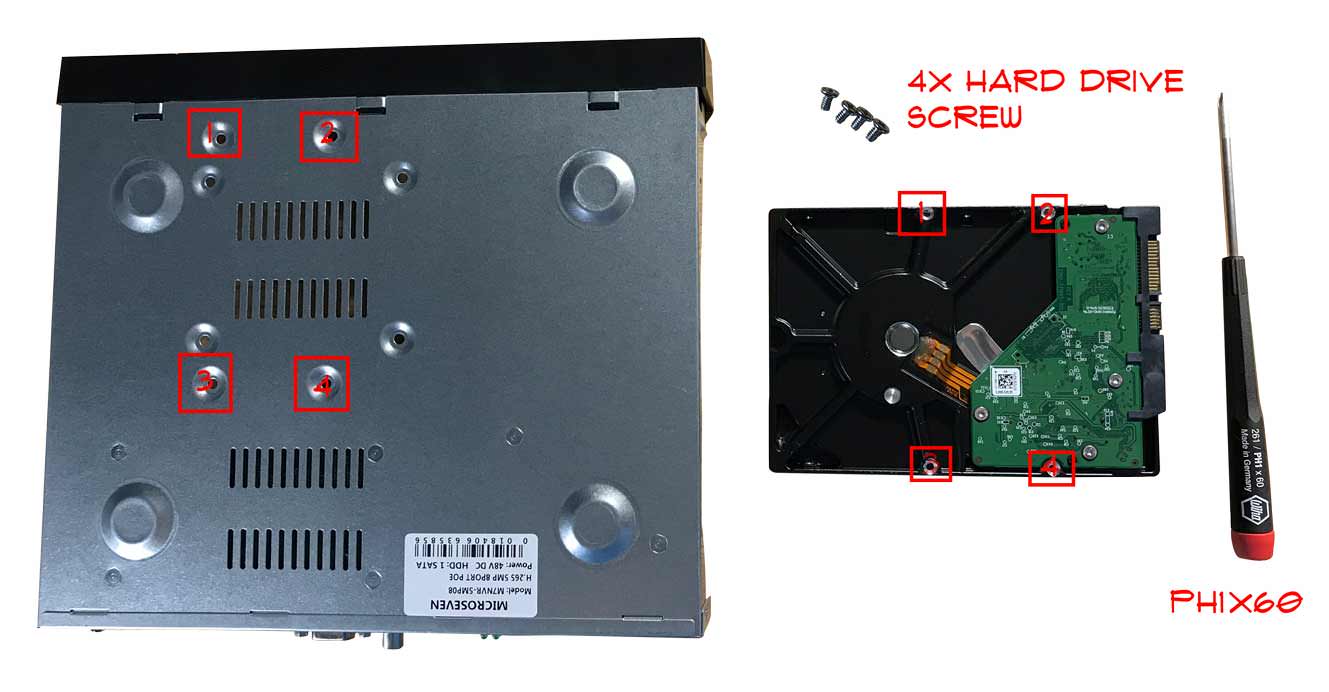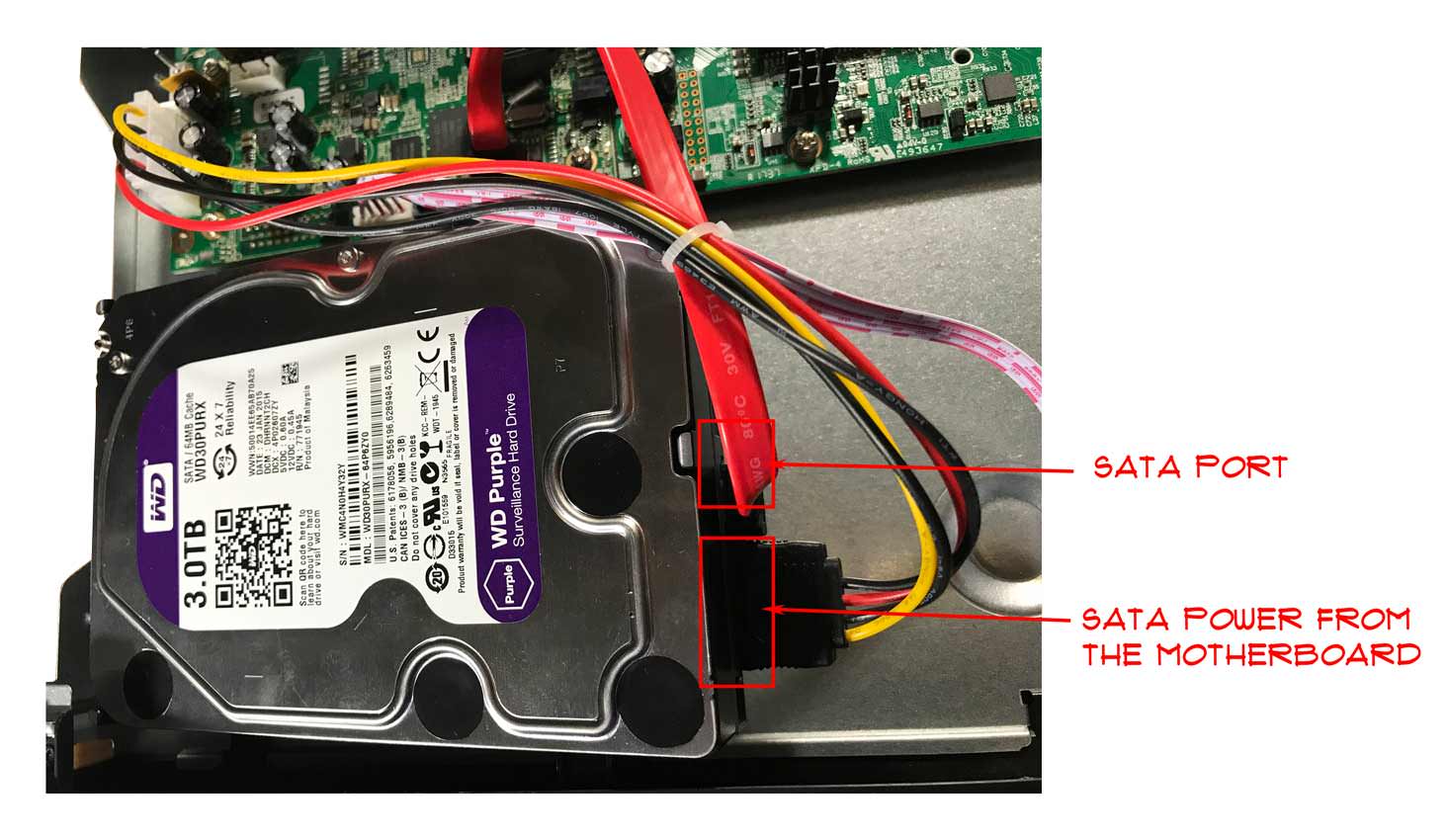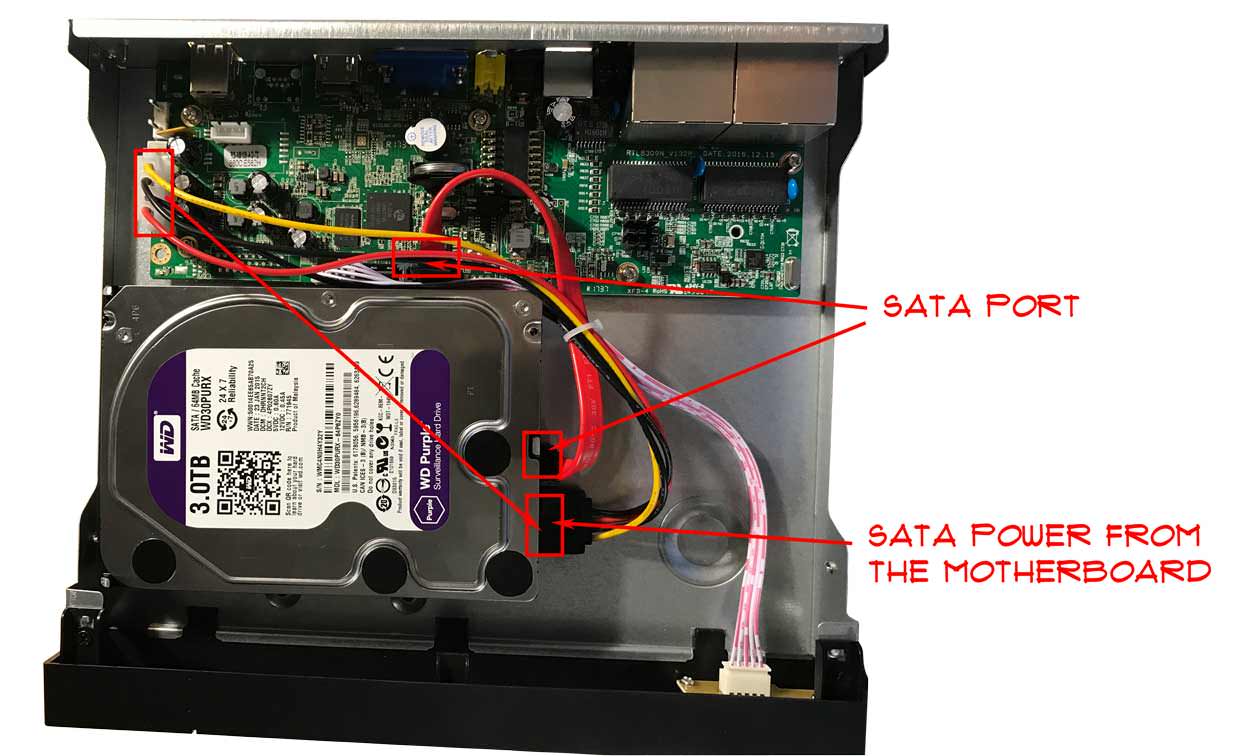 Step4: Check WD purple hard drive installed in the correct position. 4x hard drive screws are just soft tied. A power cable and a SATA cable are connected well to the hard drive.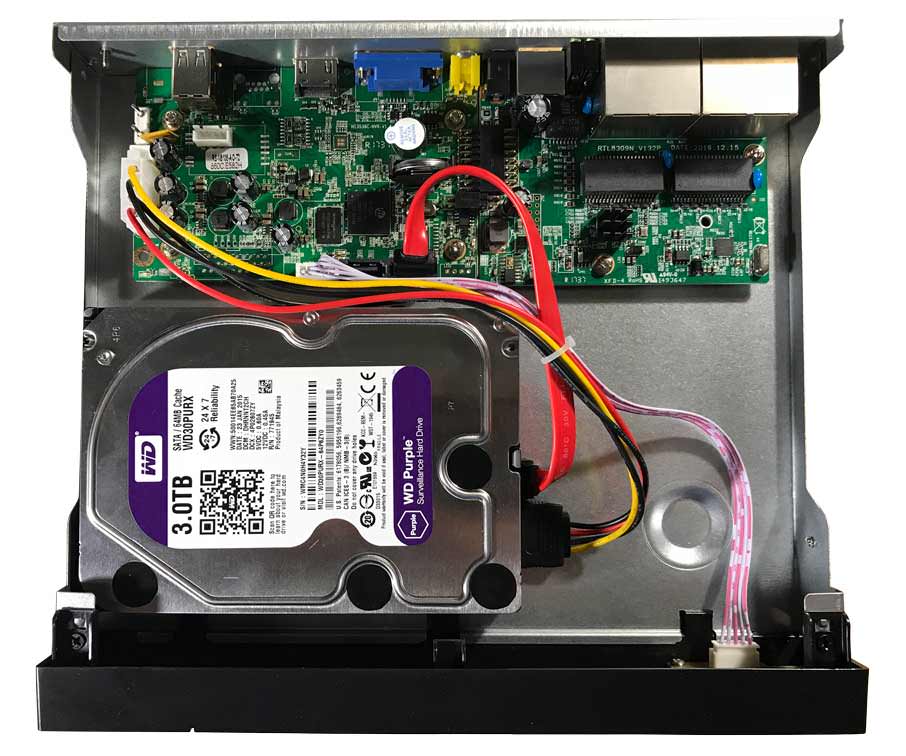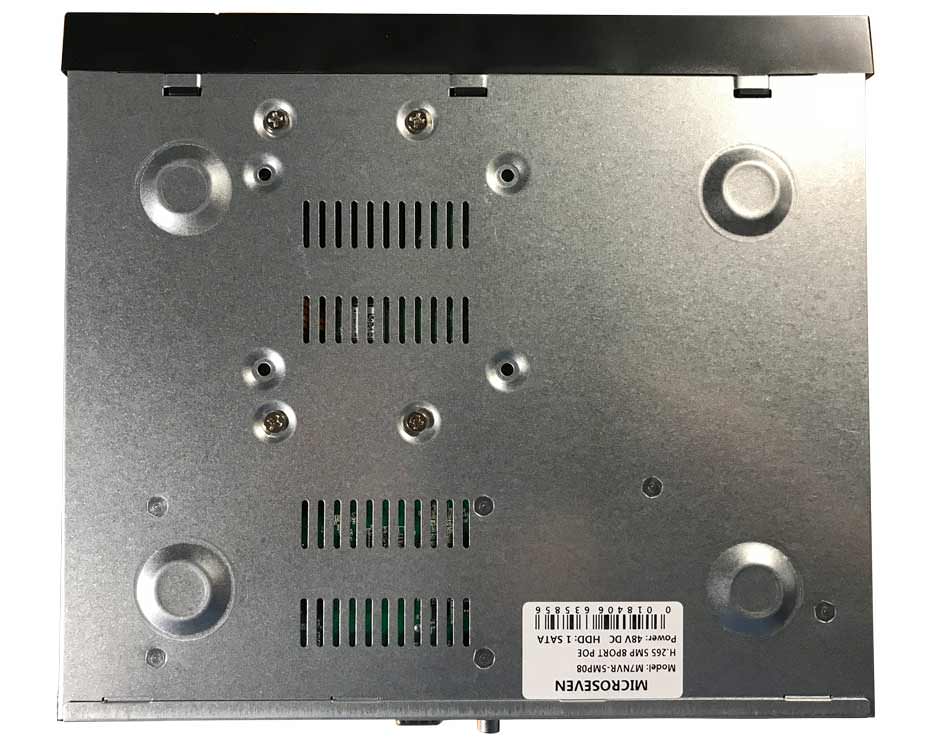 And now it is ready to close the box cover.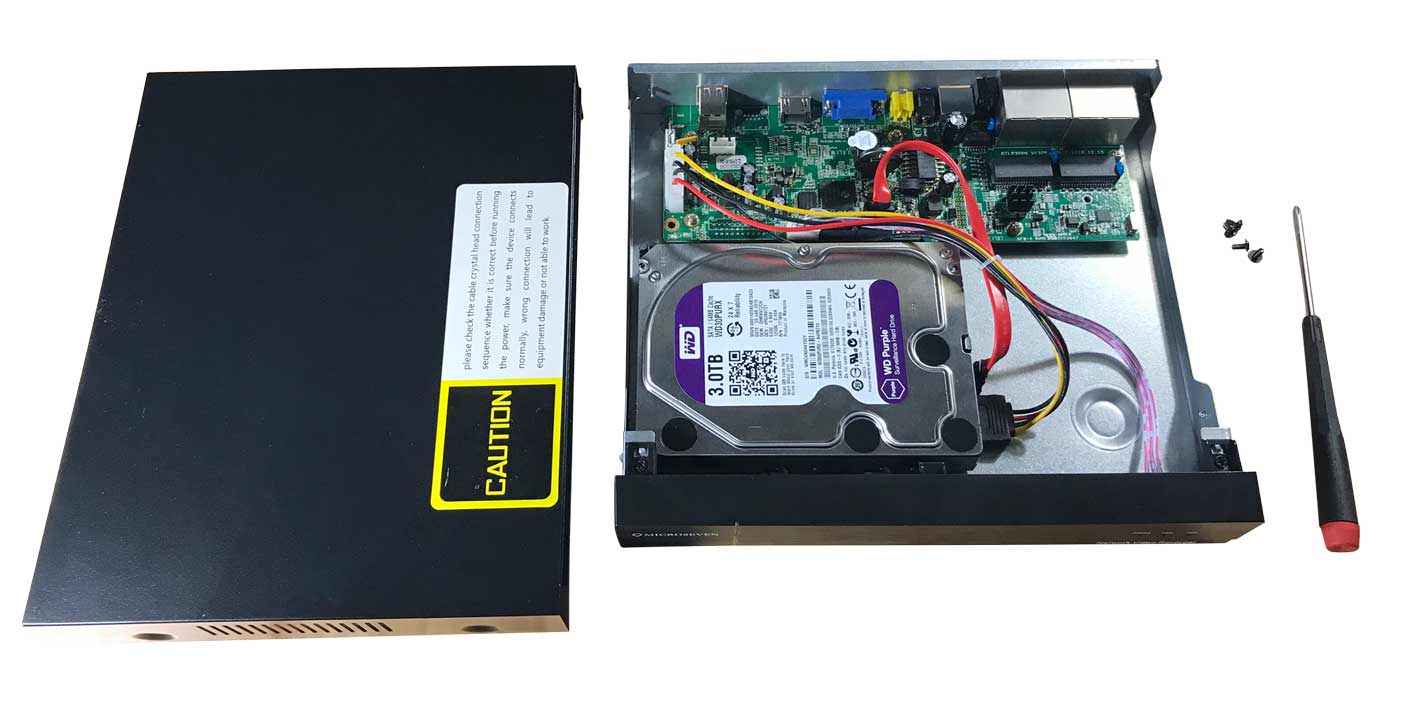 Step5: Complete the hard drive installation and ready to connect power and Ethernet cable to the M7NVR-5MP08 NVR set it up.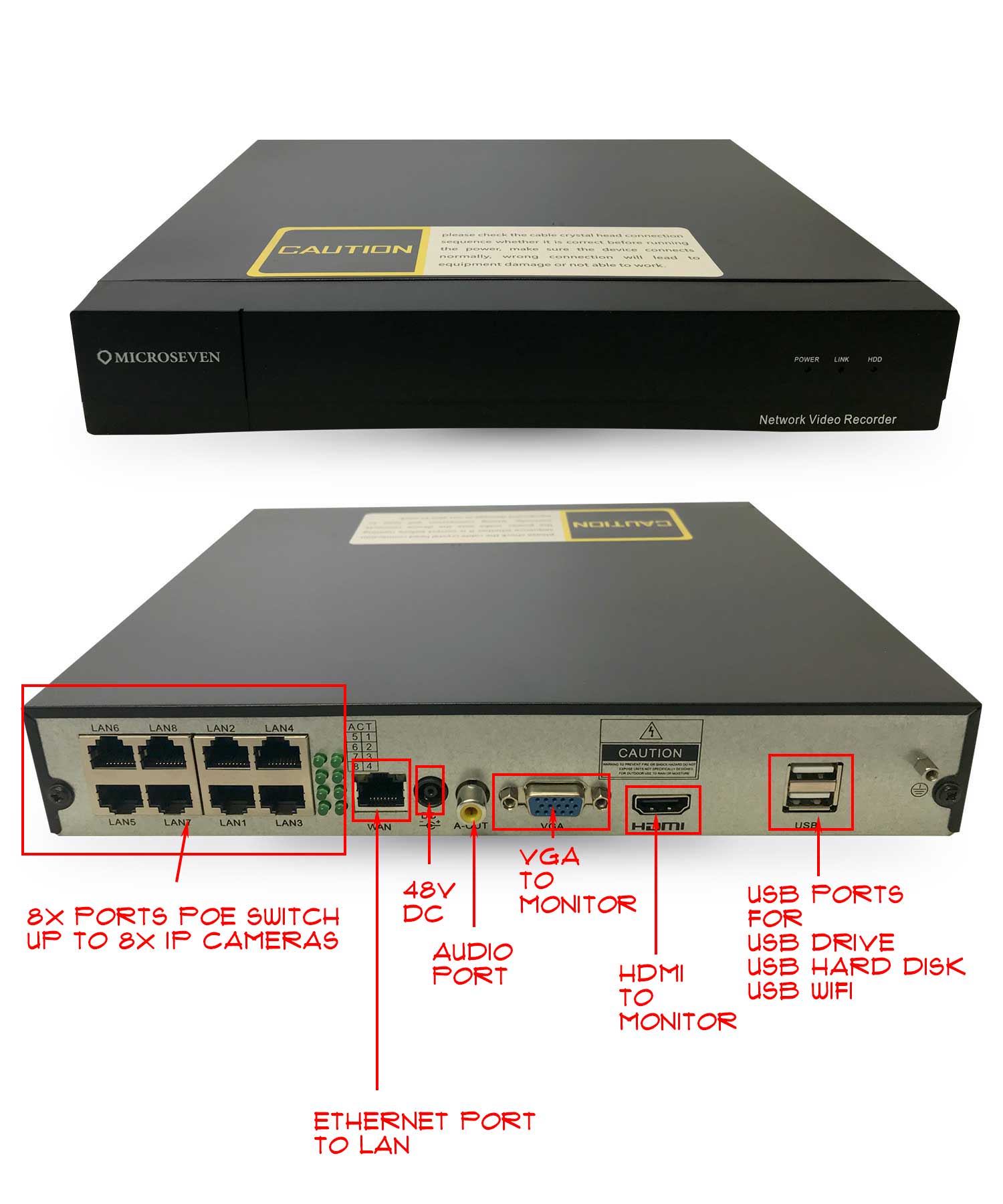 You must get a WD PURPLE SURVEILLANCE HARD DRIVE installed. The HDD indicator lights up while the recording takes place.