How To Use ONVIF Adding Cam To M7NVR-5MP08 NVR
Step1. Click screen uses the right mouse button to popup a bottom bar.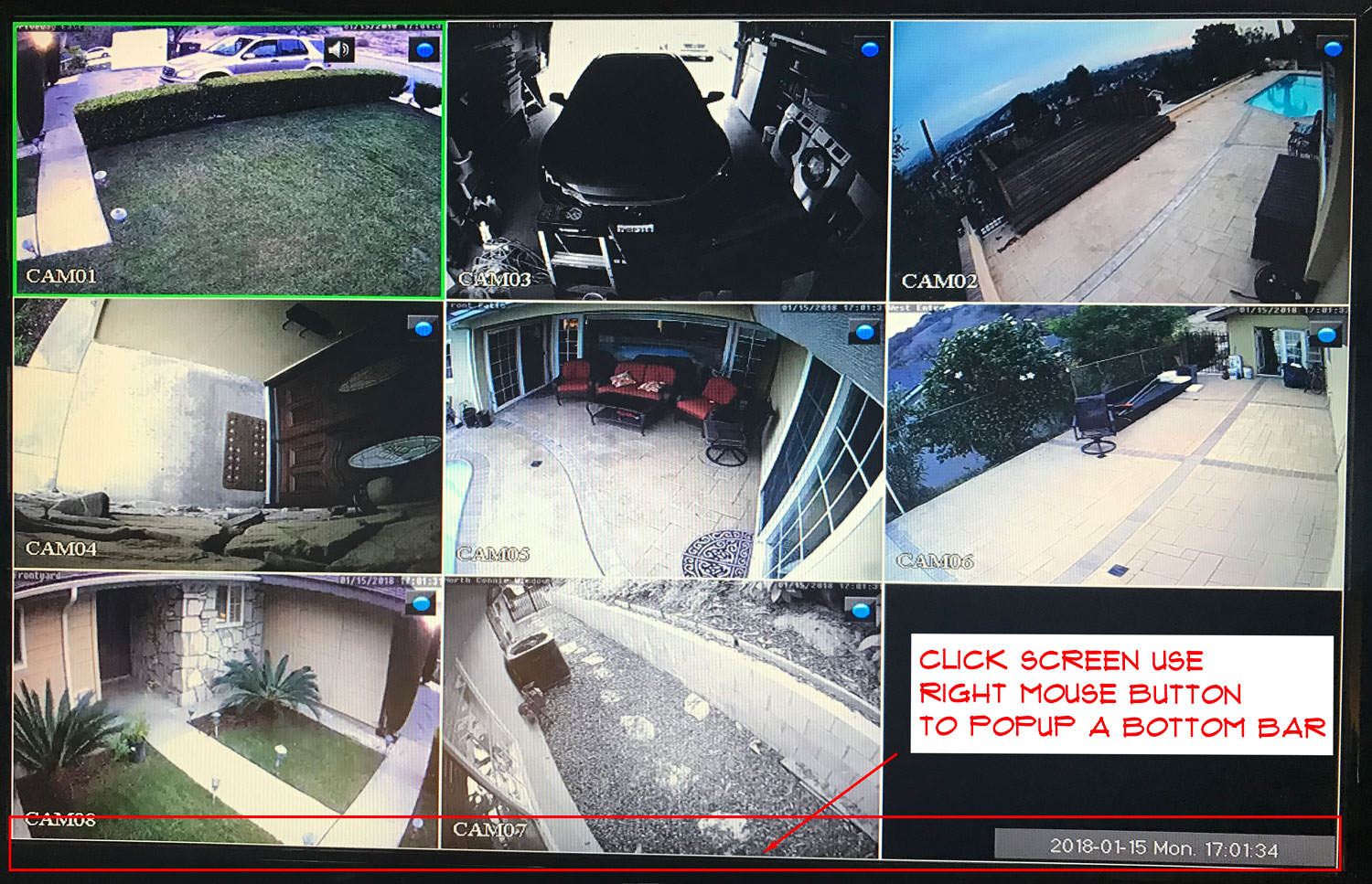 Step2. Click on cam-icon in the middle of the bottom bar.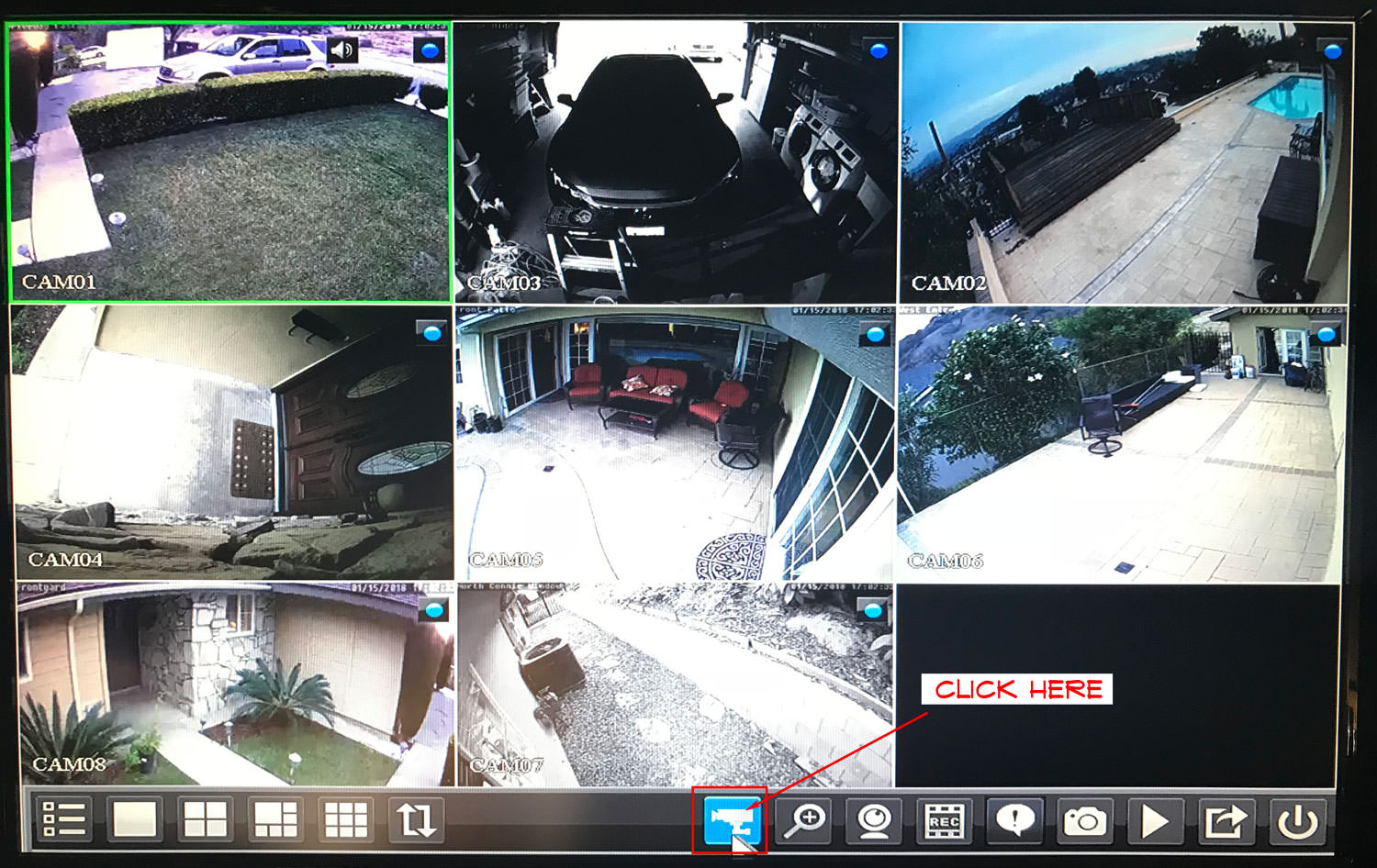 Step3. Click on Edit-icon in the operation column.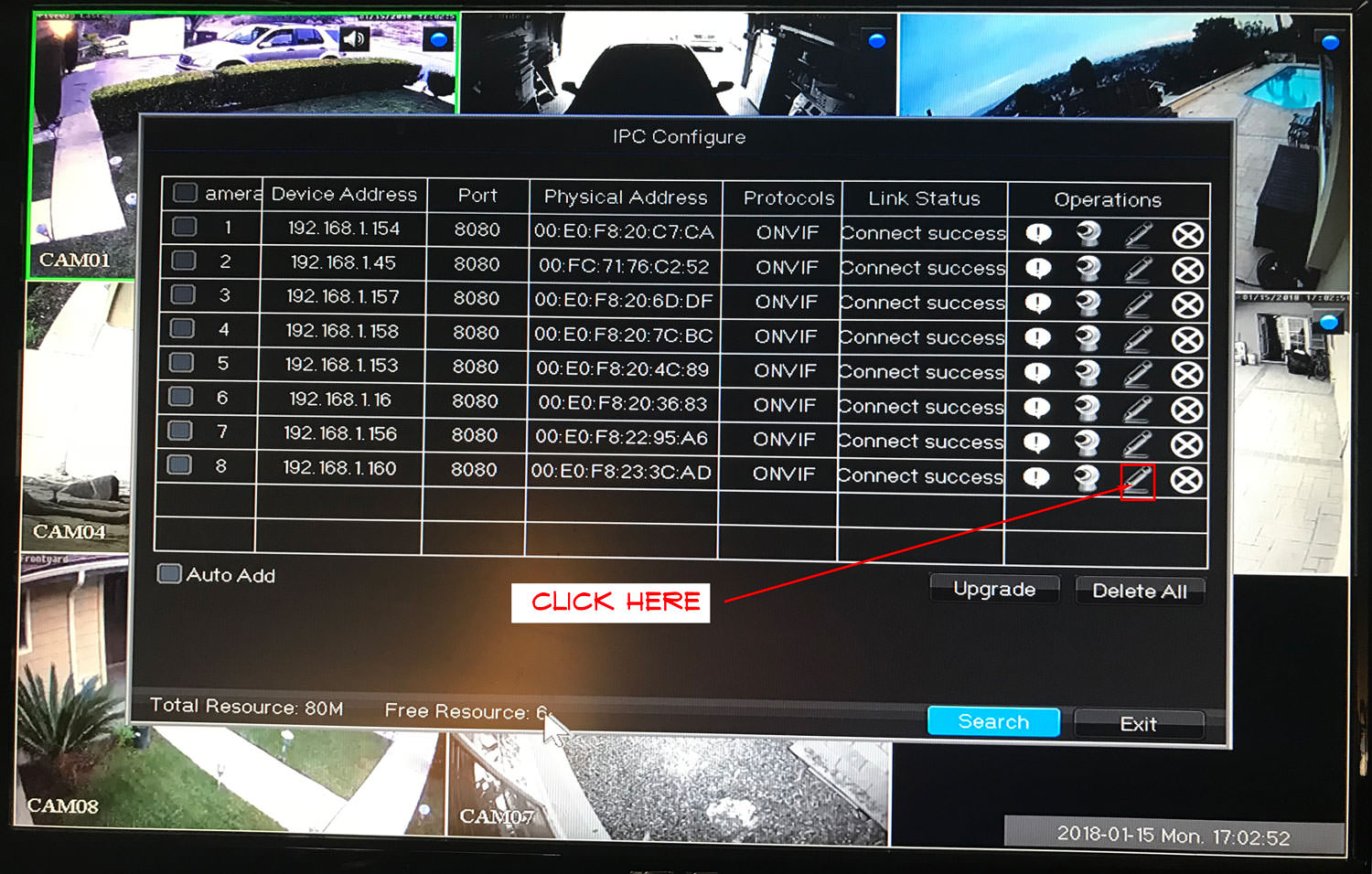 Step4. Add a camera in ONVIF protocol, ONVIF port is 8080 by default. Make sure you fill the correct camera username and camera password, default is 'admin' as name; 'password' as password.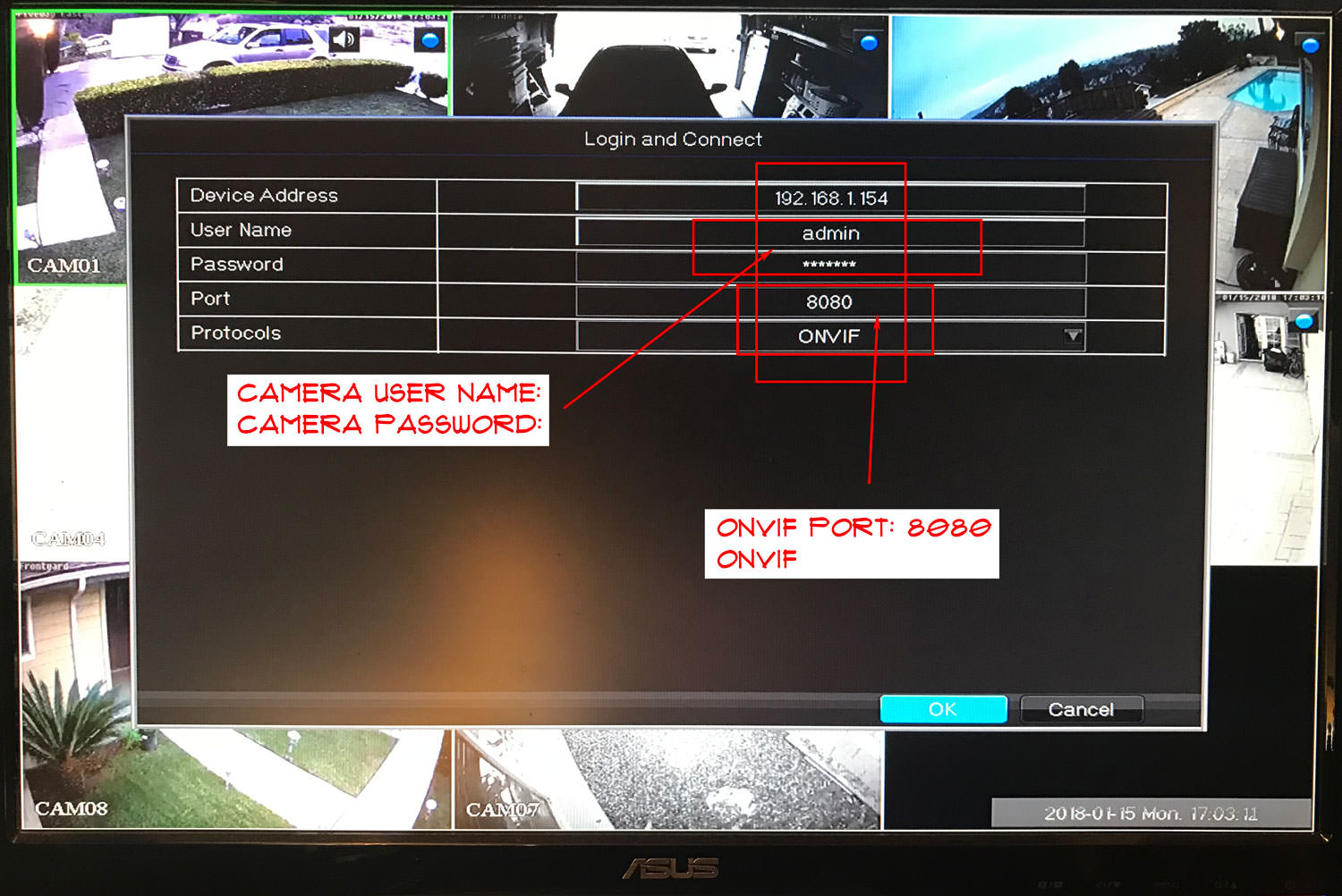 Step5. Check the status if it is 'connect success'. A camera is added.