How to mount M7D5M-POE dome camera:
What the package has in it.
1) Drill template
2) Star-tipped L-wrench
3) Screws
4) Plastic anchors
5) Camera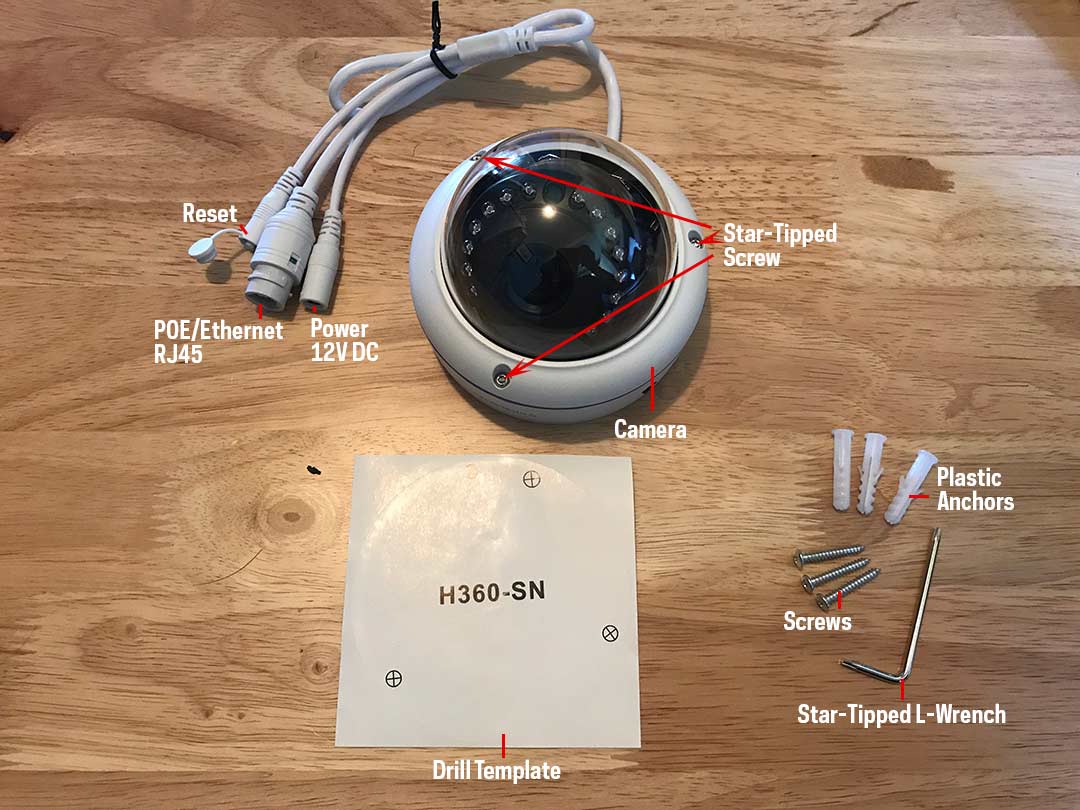 Step1: Peel off and place a drill template where the camera will be installed.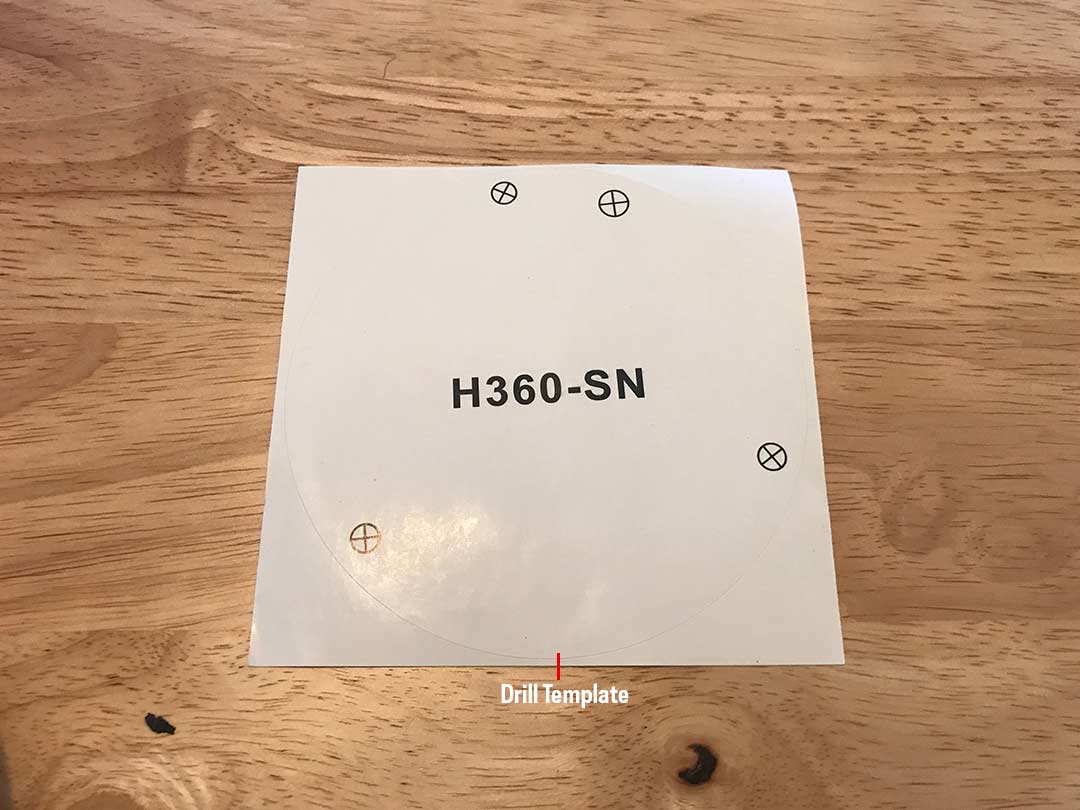 Step2: Open the front cover glass from the camera.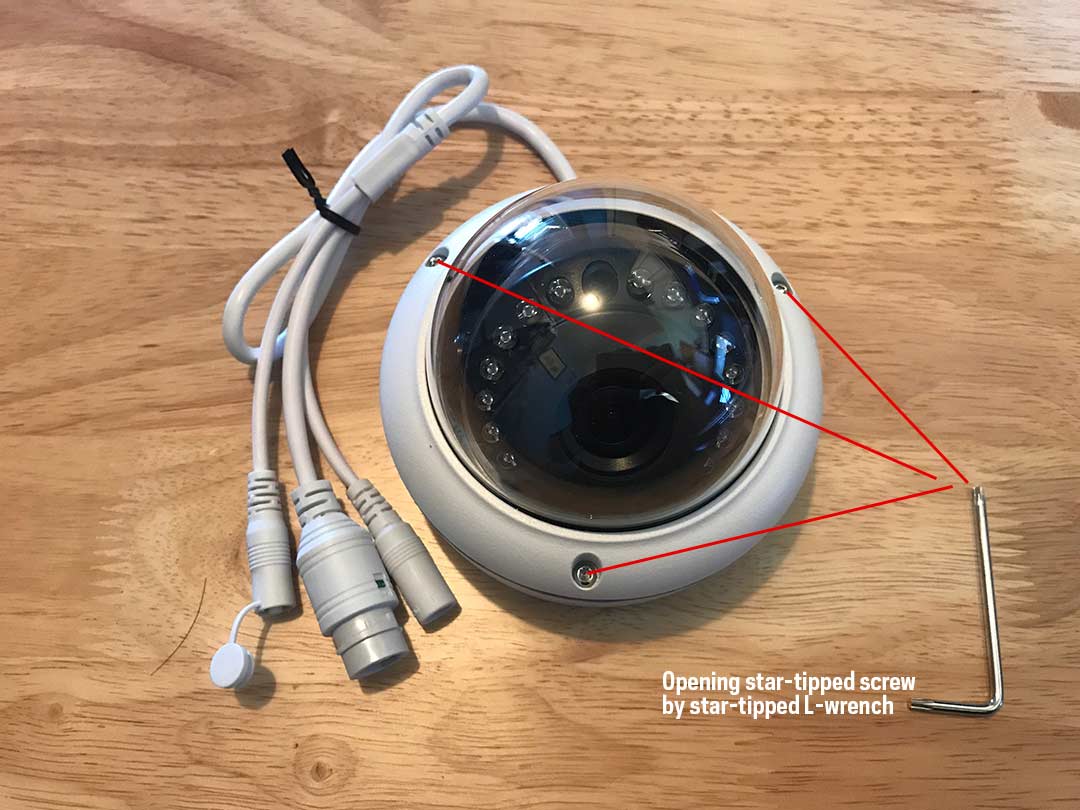 Step3: Mount three screws on the place where the camera is installed.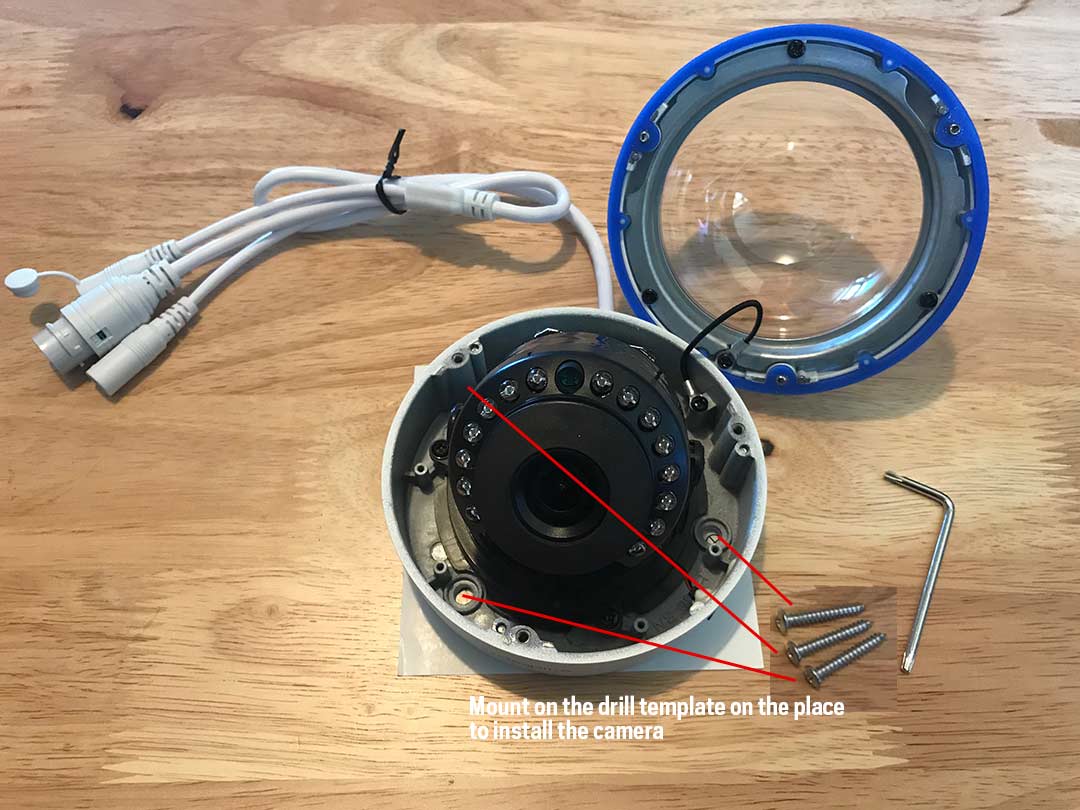 Step4: You can adjust the lens by making turn and up-down.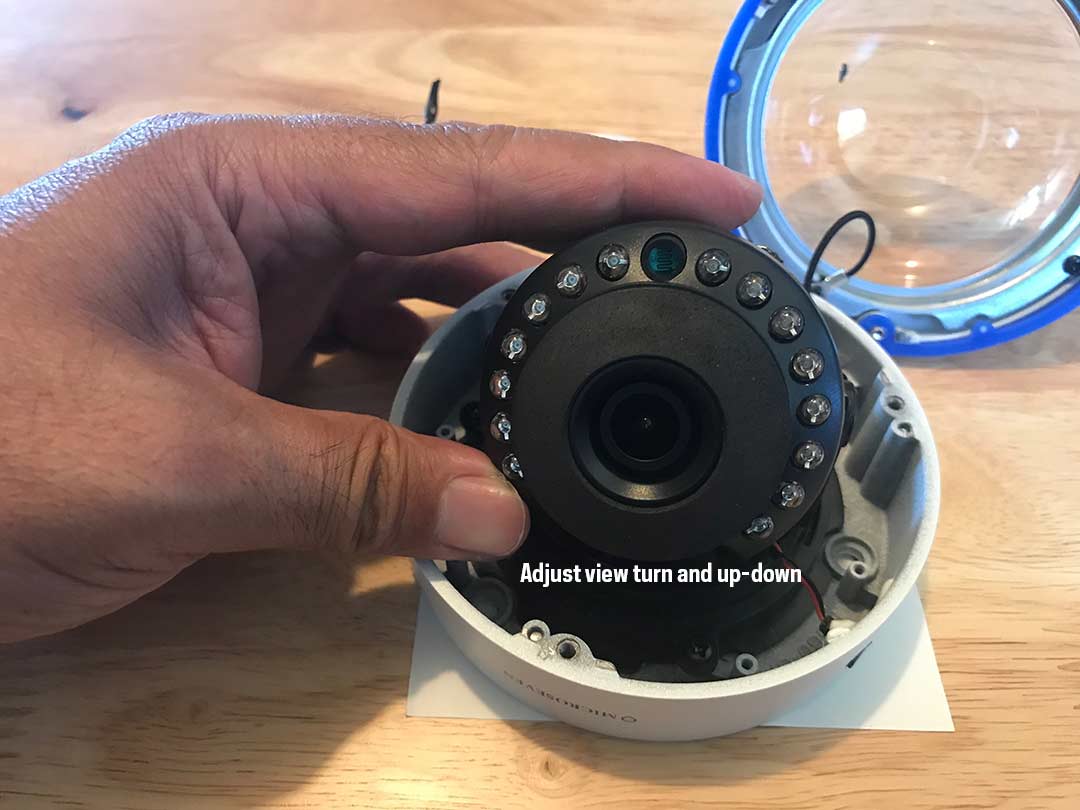 Step5: Cover the glass on the camera to complete the mount.