Step1:
Download M7RSS software from www.microseven.com. Install it on the Windows computer.
Click an icon on the desktop and M7RSS. M7RSS window opens.
Go to click on "Add Camera…" to add a camera that you want it to record to the computer hard disk.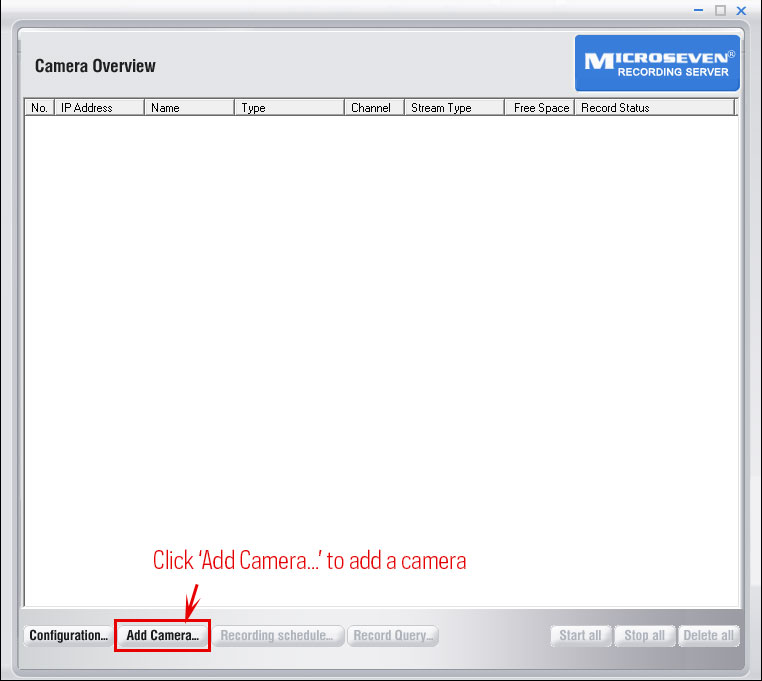 Step2:
A Camera Setup window pops up, go to enter the camera info into these fields.
a) Camera Type.
b) Camera name.
c) The IP address of the camera.
d) Camera User ID and its password.
e) click 'OK' to save.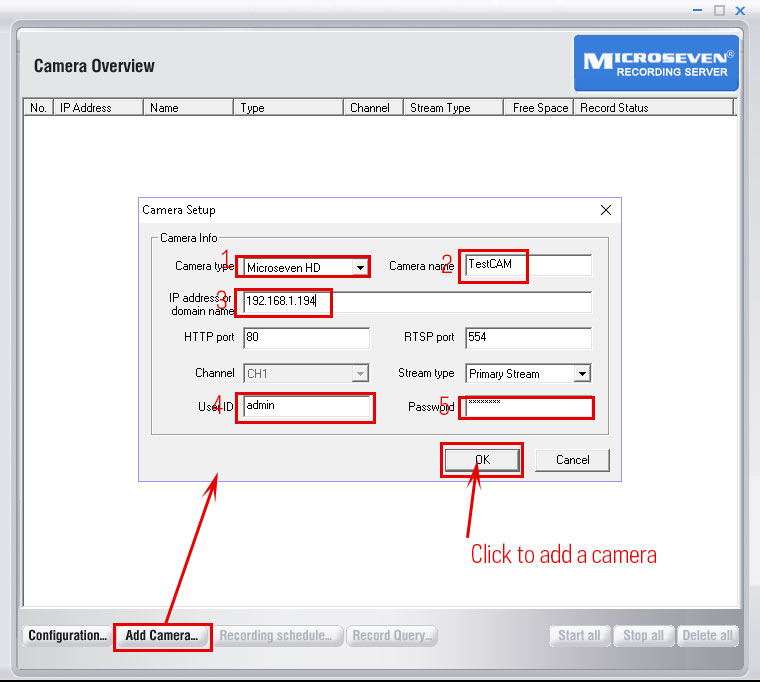 Step3:
Highlight the camera that you just added, click on the mouse right button. A ballon window pops up, you can do 'Edit Camera', 'Delete Camera' and 'Start Record'.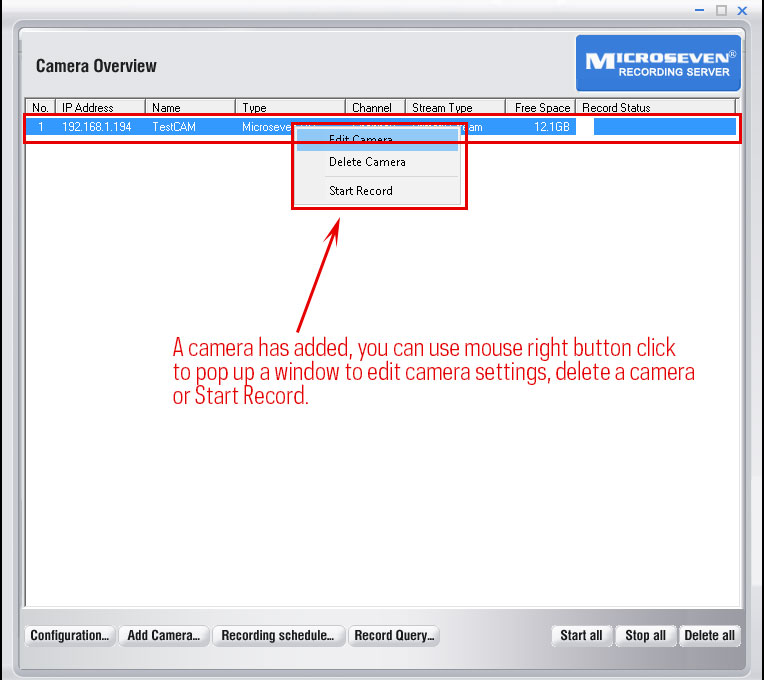 Step4:
To make a record function works. You have to click on the Recording schedule… button to set up how you want the M7RSS to record.
a) Select a camera from a drop-down list.
b) Choose a recording type, 'Continuous', 'Motion', or 'No record'.
c) 'Recording schedule enable must be checked to make a record.
d) Select where to record on the hard disk.
e) Select days.
f) Click 'OK' to save.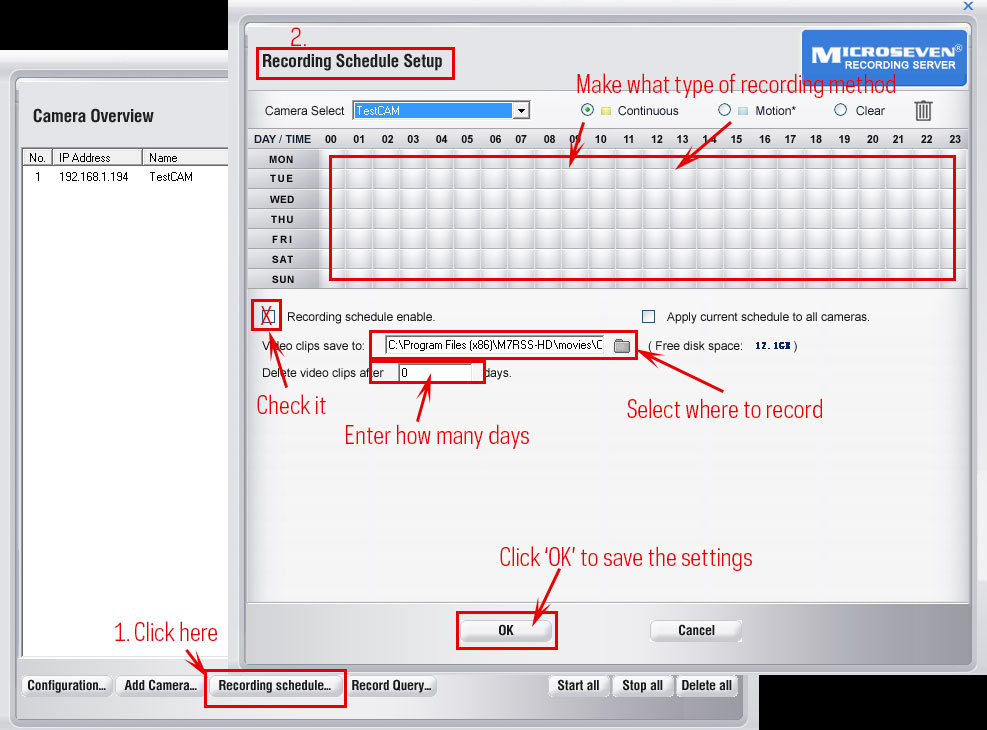 Step5:
The sample of the settings for a camera recording on the hard disk.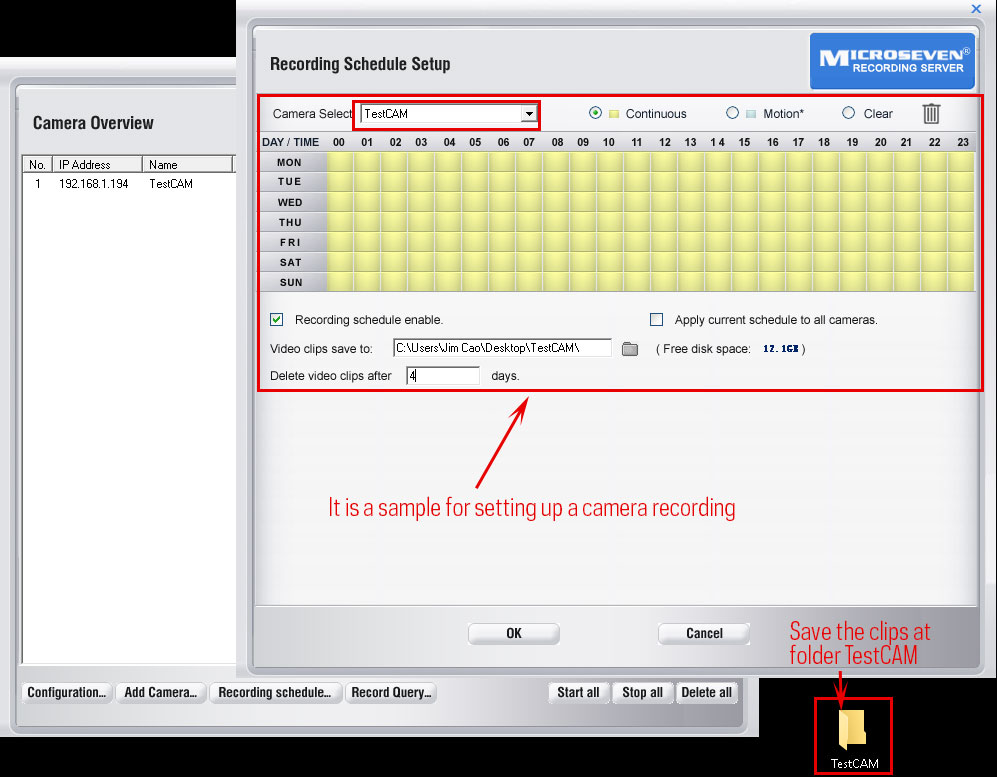 Step6: Click on 'Start all' or 'Start Record' for each camera