How to find an NVR IP address to download NVR (version 2.0) tools
There are two ways to find the NVR IP address:
1. Go to your NVR monitor, use a mouse click on "i" System Information and find the NVR IP address: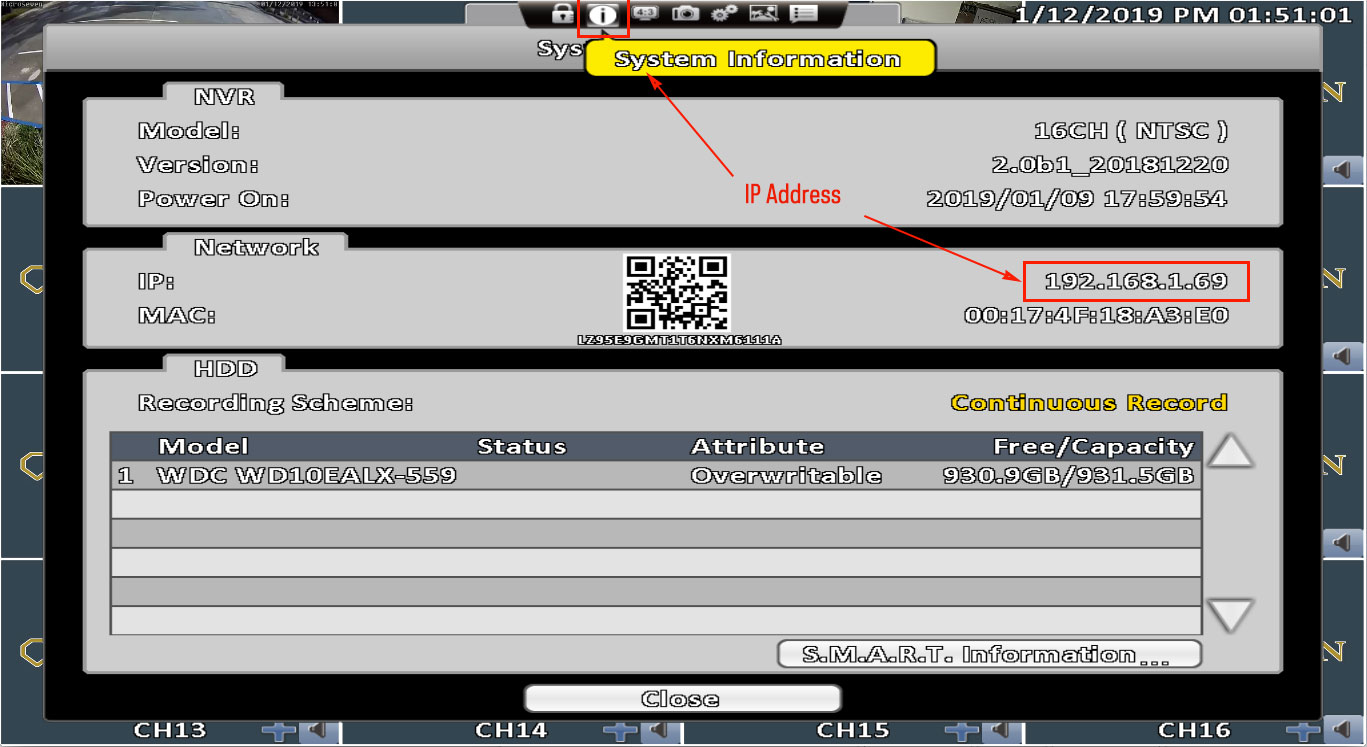 2. You can use a cam locator to find the NVR IP address. The device type is MYM7NVR. After you find the IP address, highlight the camera, and go to click on the "Open" button to pop up a browser login window.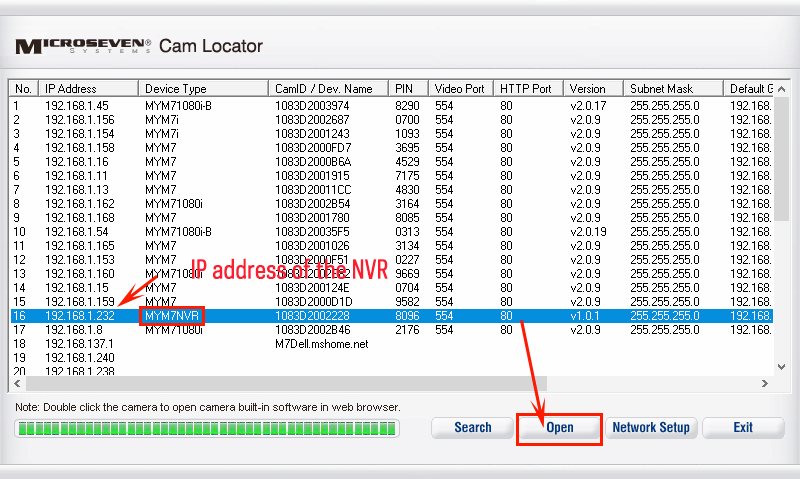 Enter "admin" and "password" to pass the login page. If you have your own password, you can enter it now.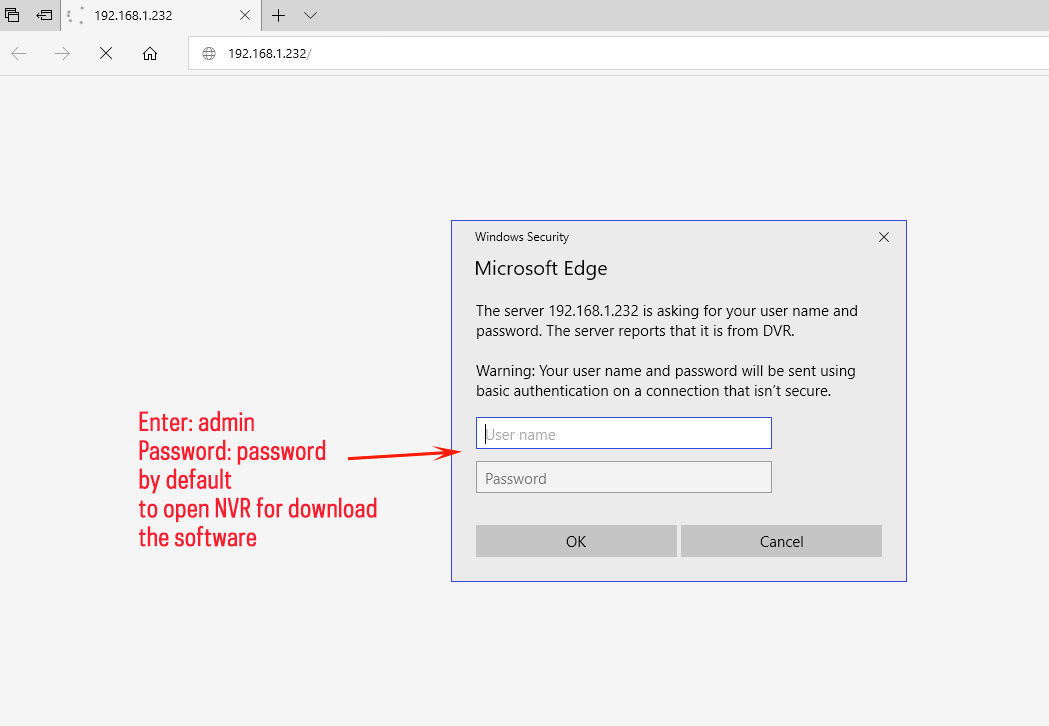 Now you will see all the app, Windows, macOS, iPhone and Android phones and more. Download them and run.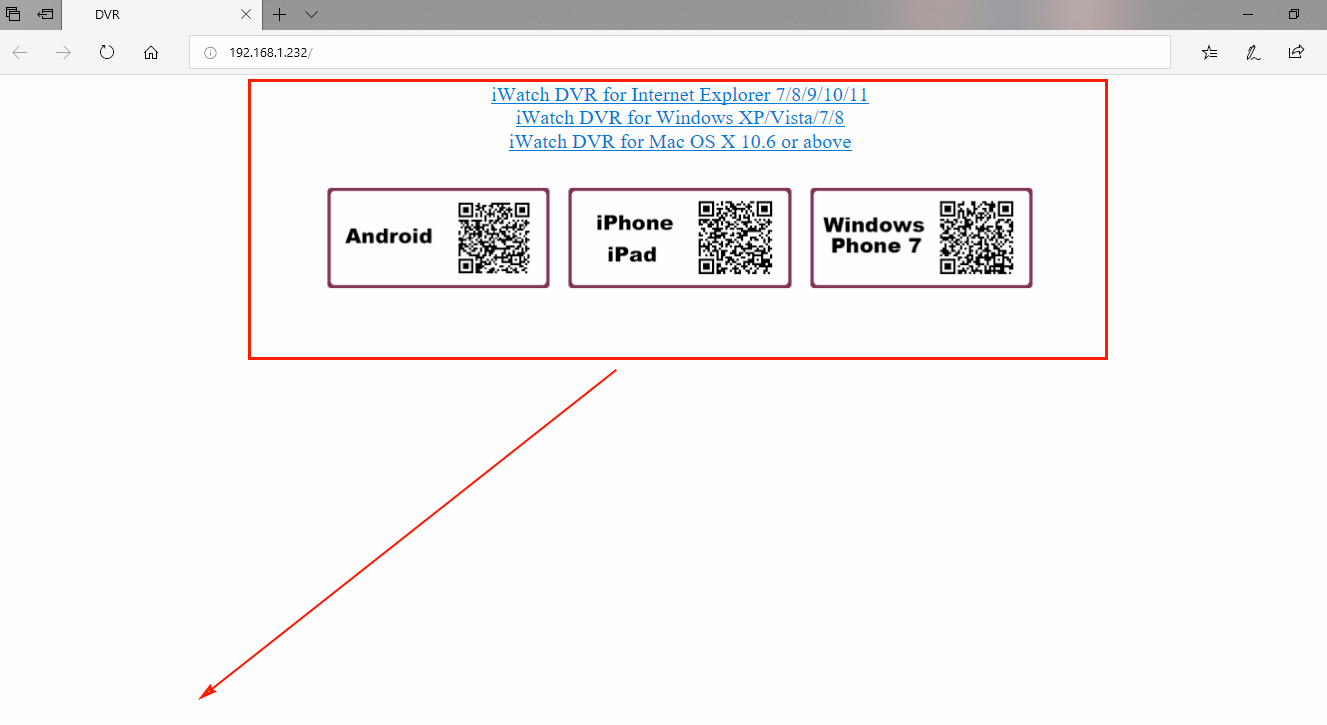 You can find the app name: SoCatch