How to activate cloud storage?
Step1:
Go to www.microseven.com, log in to your portal, if you do not have an account, you can create one.
Go to 'My Cameras' -> 'Cloud Record Settings' -> 'Add a new plan' -> select a cloud storage version. You have three cameras per request, and it is unlimited.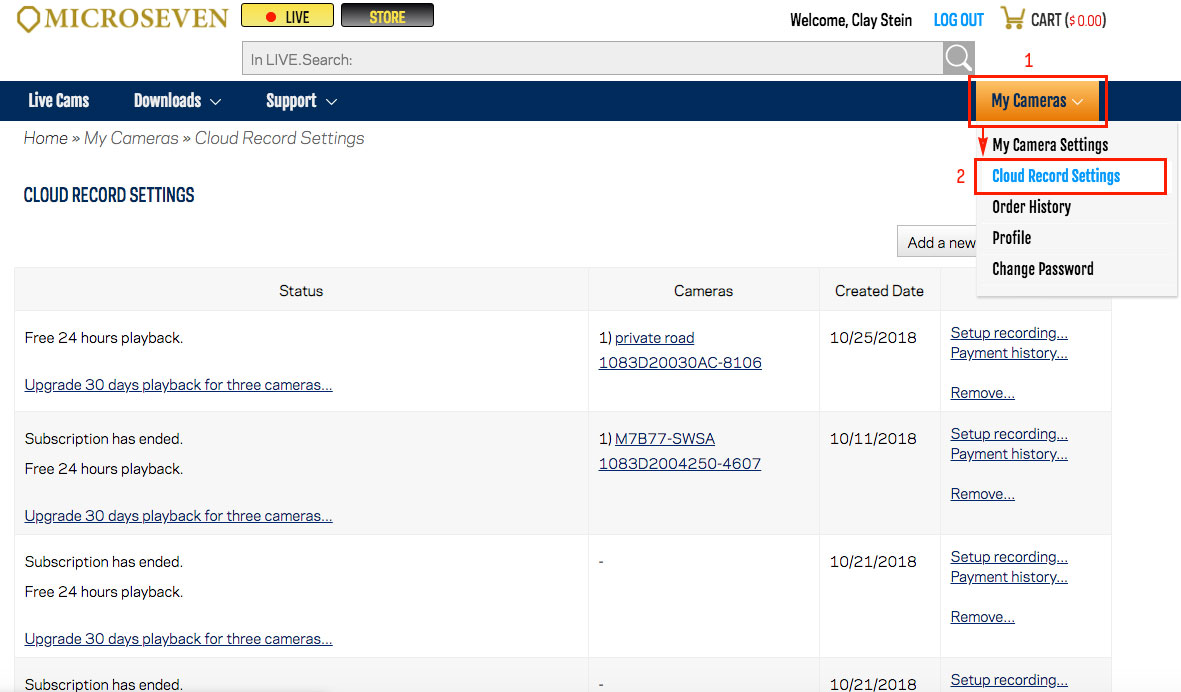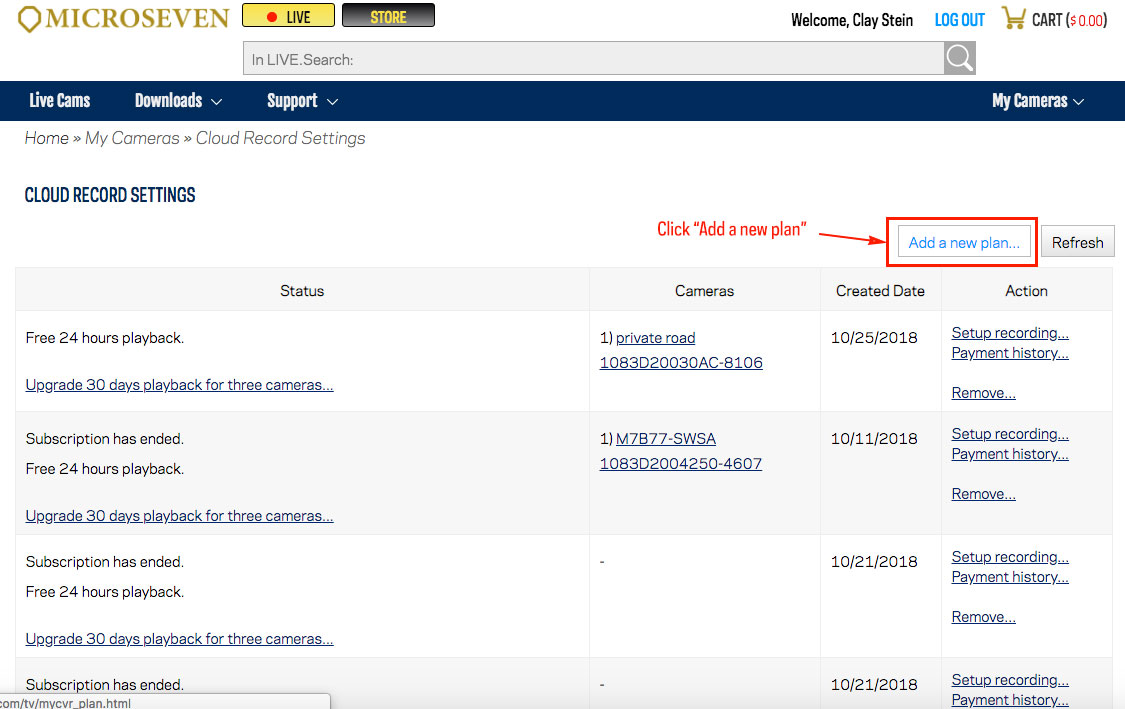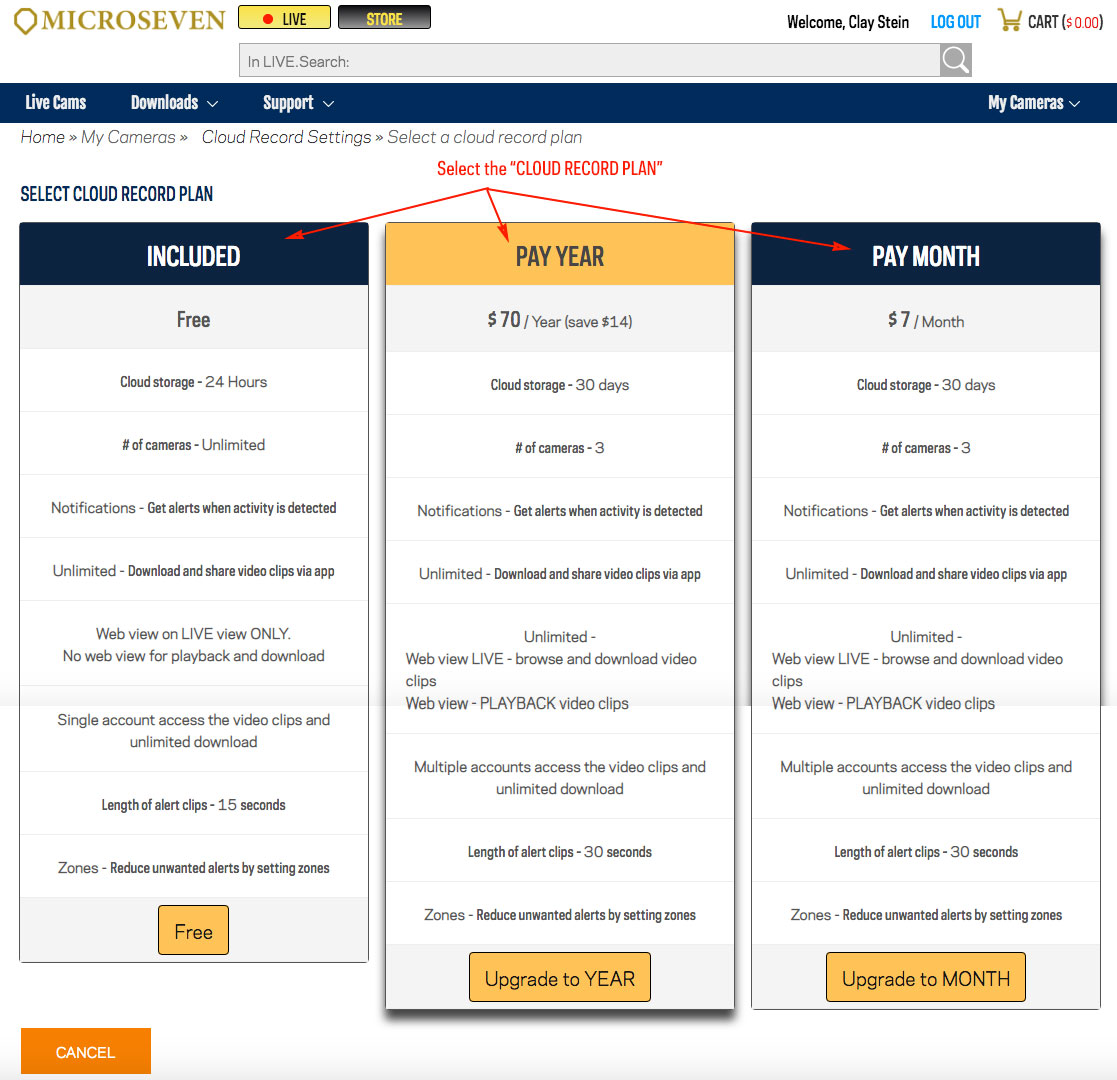 Step2:
Go to the 'Action' column in the table to click 'Set up recording…' and add the cameras you want to record in the cloud.