How to set a motion detection recording on NVR (version 2.0)?
1) Click on the right mouse button to open a menu window. Go and click on 'Configure'.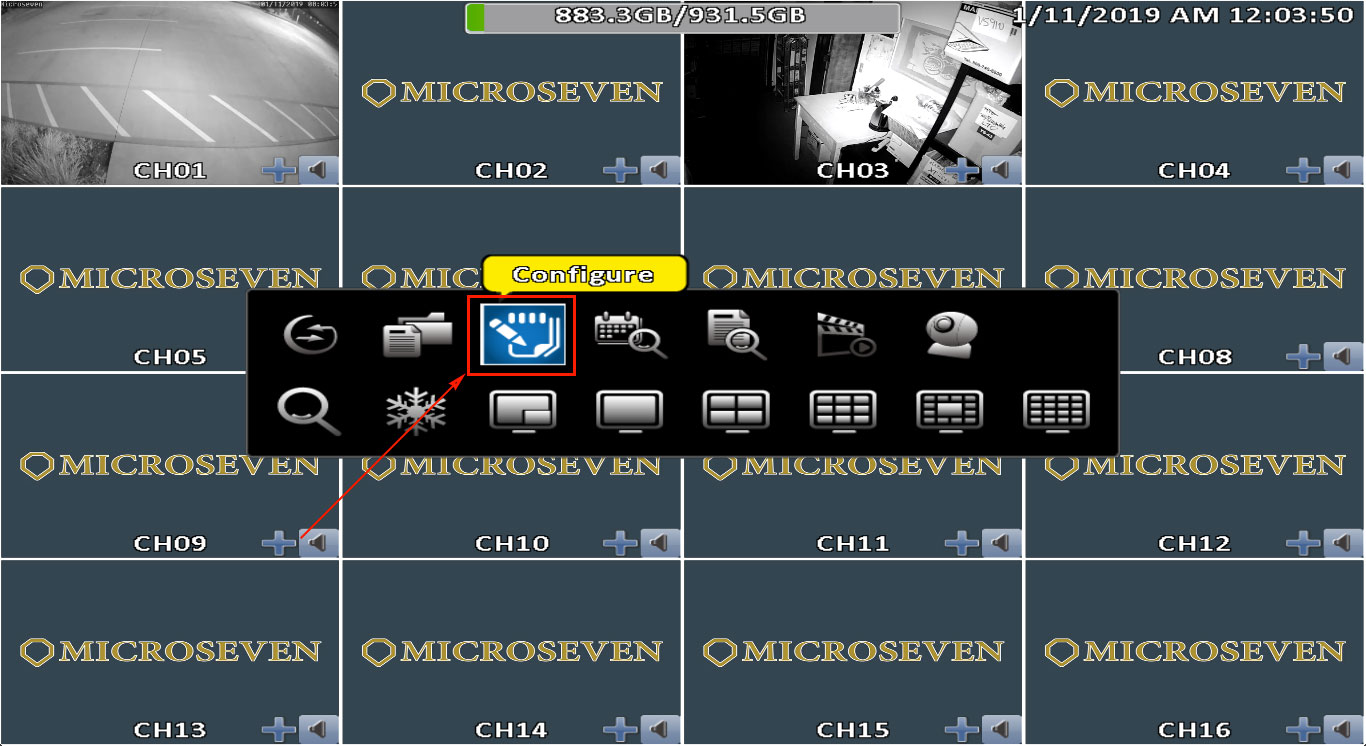 2) Click on the 'Event Setup' option.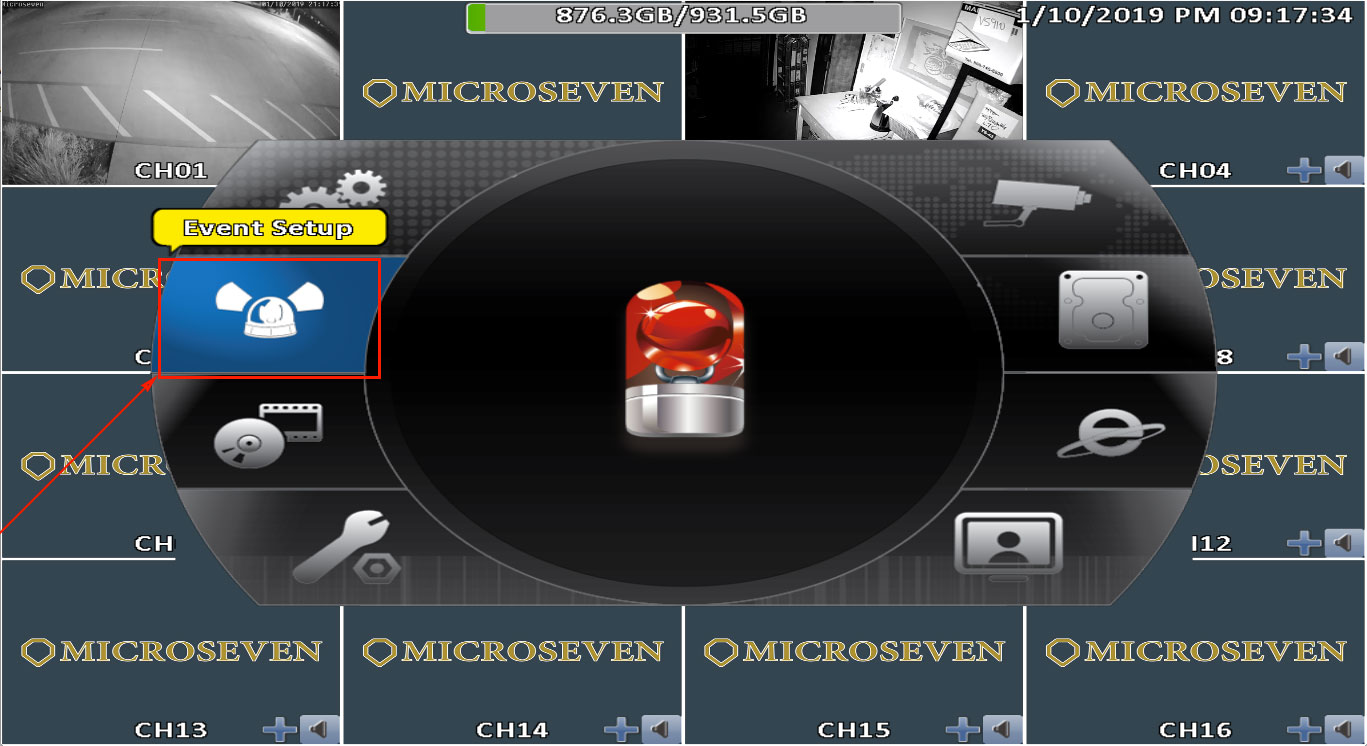 3) The 'Event Setup' window is opened, select 'Motion Detection' from the dropdown list.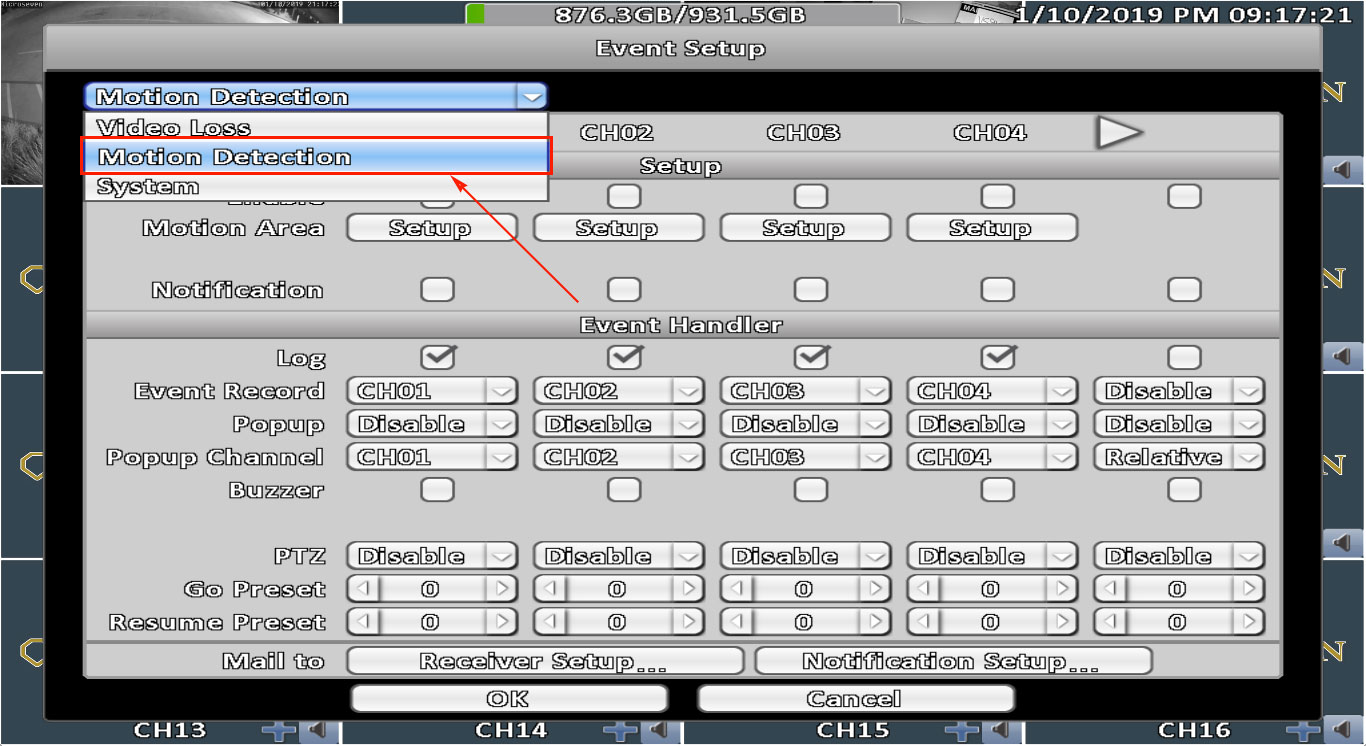 4) Select 'Enable', event record 'CH01' for the first camera, and then click OK.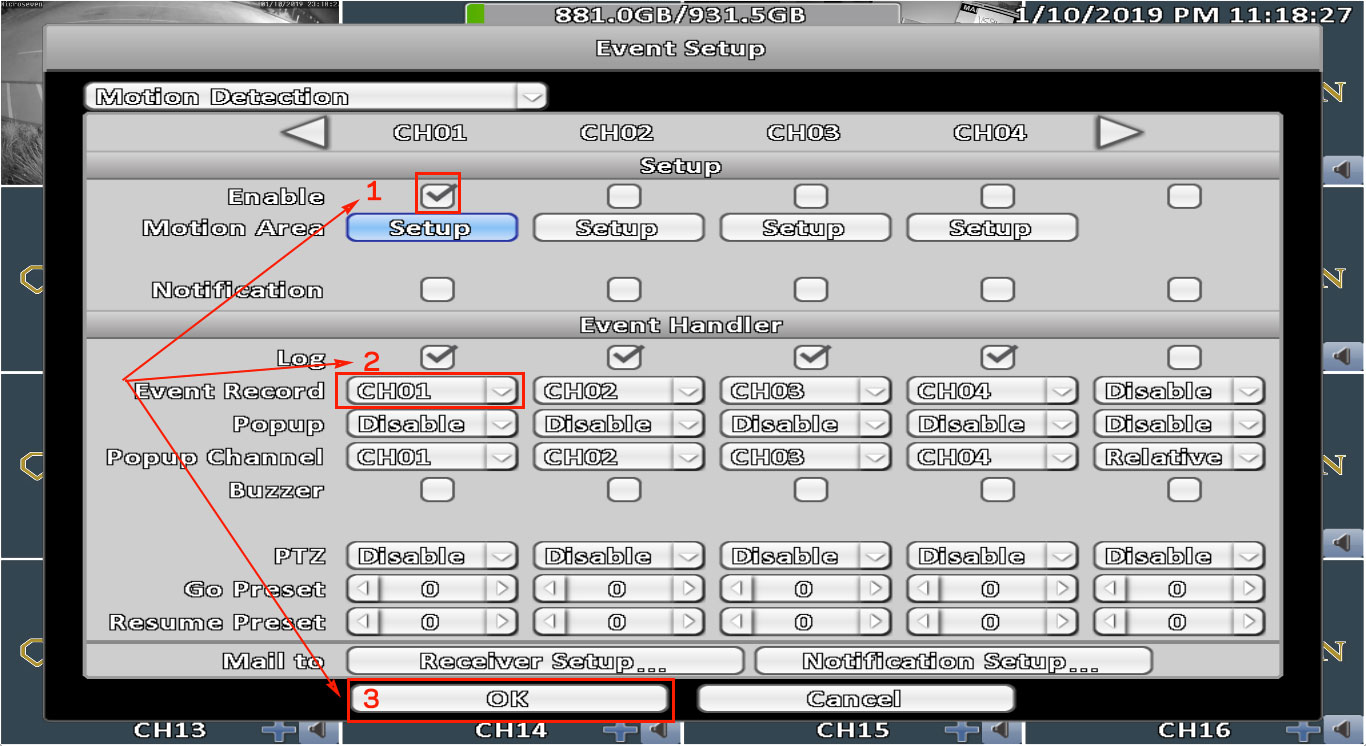 5) Some of those cameras are getting a message 'Get Advance Fail' while the 'Setup' button clicked. You need to go to the IP camera to set up the motion area.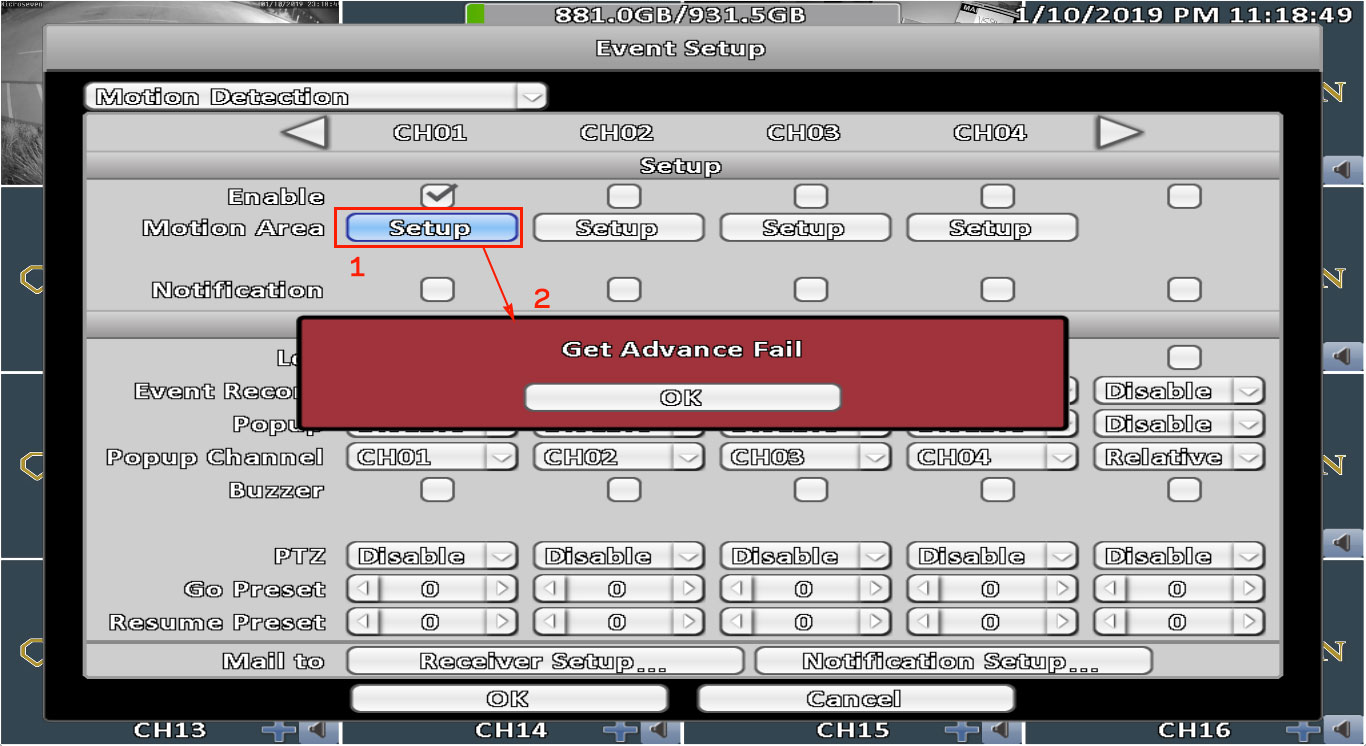 Here is the reference for how to do it?
How To Make Alert Zone(s) [smart zone] To Trigger The Motion Event Alert To Record To An SD Card
6) Go to option 'Record Setup'.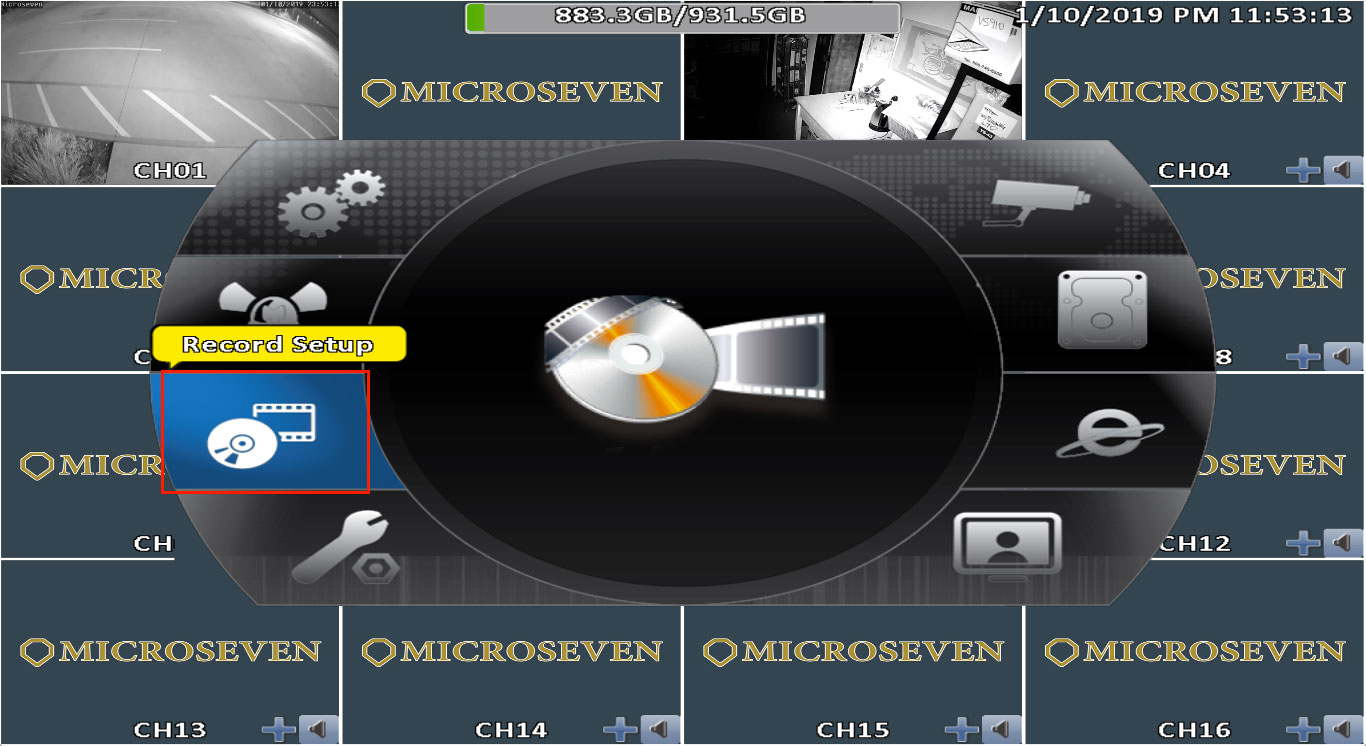 7) Select the CH01 event record, checked 'Record' in the 'Event Record' and click 'OK' at 'Continuous Record' in the Record Setup window. Checked on the Audio box if the IP camera has an audio or two-way audio.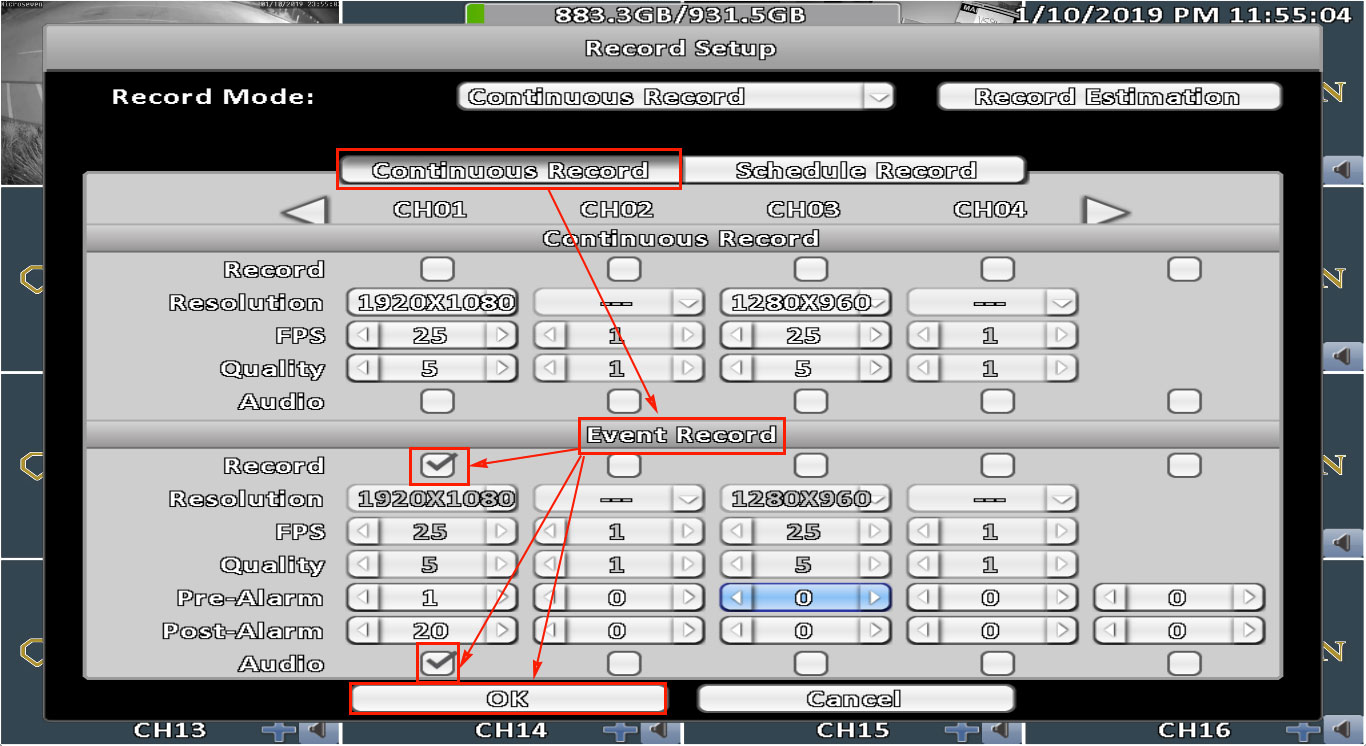 8) Go to tag 'Schedule Record' in the Record Setup window.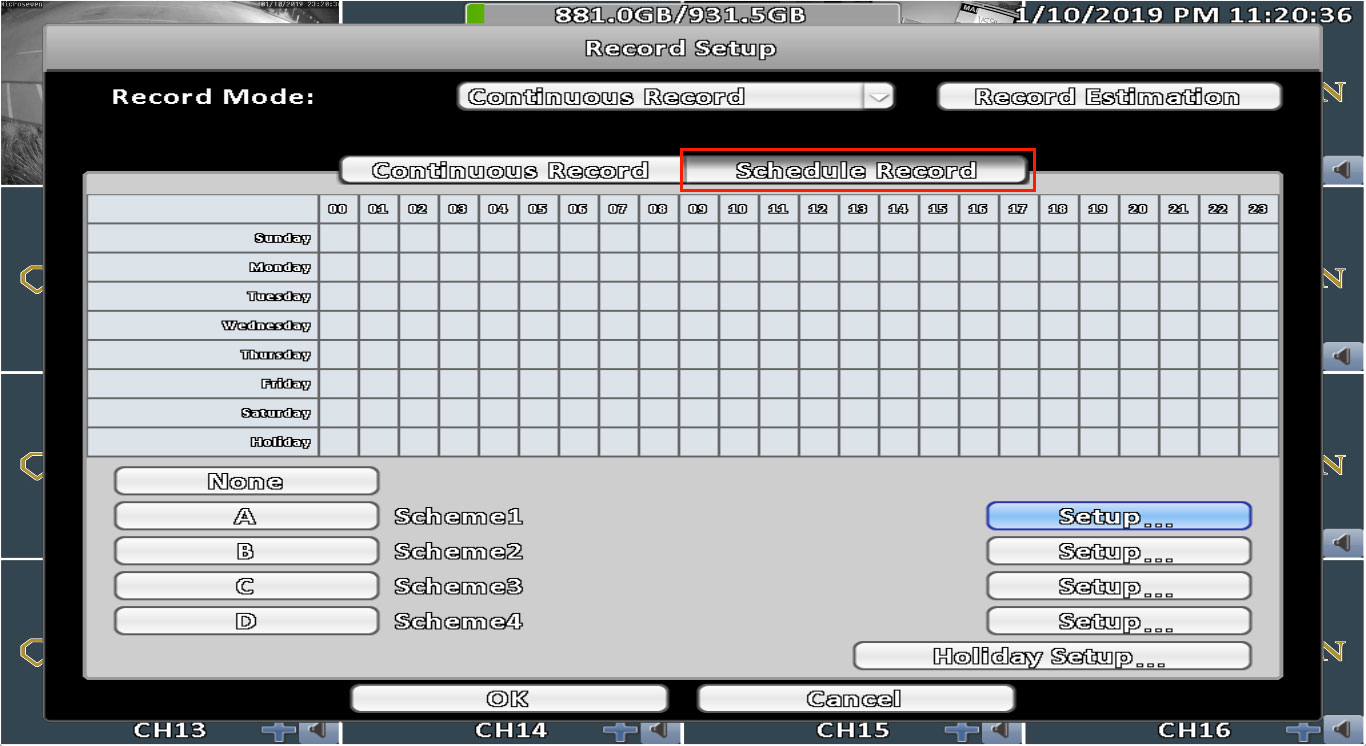 9) Select the date and time in the table for motion detection recording. Click 'A' (Scheme1) then click on the 'Setup…' button.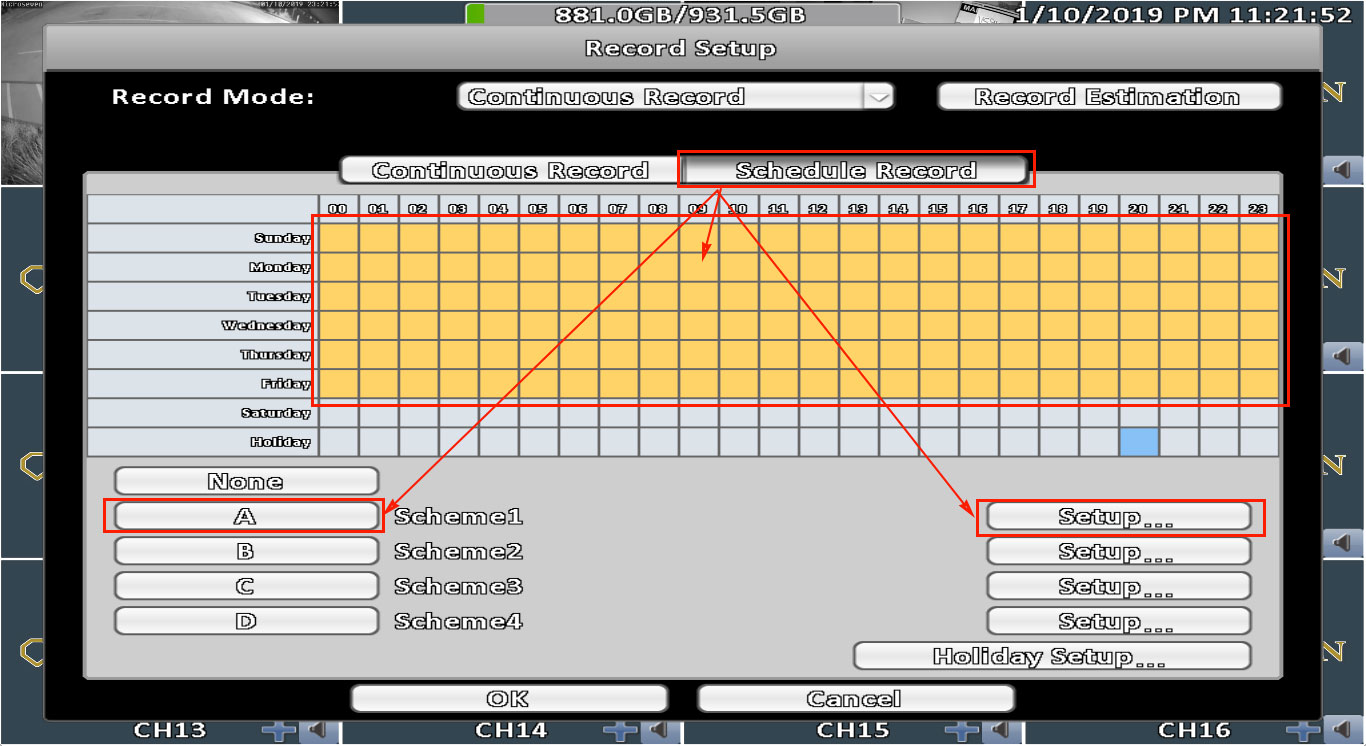 10) Select the Ch01 IP camera in the 'Scheme1' window. Checked the 'Record' box. Set Pre-Alarm and Post-Alarm interval time, the maximum Pre-Alarm interval is 3 seconds, and the Post-Alarm interval is 100 seconds. Then Checked on 'Audio' box and 'Motion Detect' box. Click 'OK' to complete the motion alert recording setting.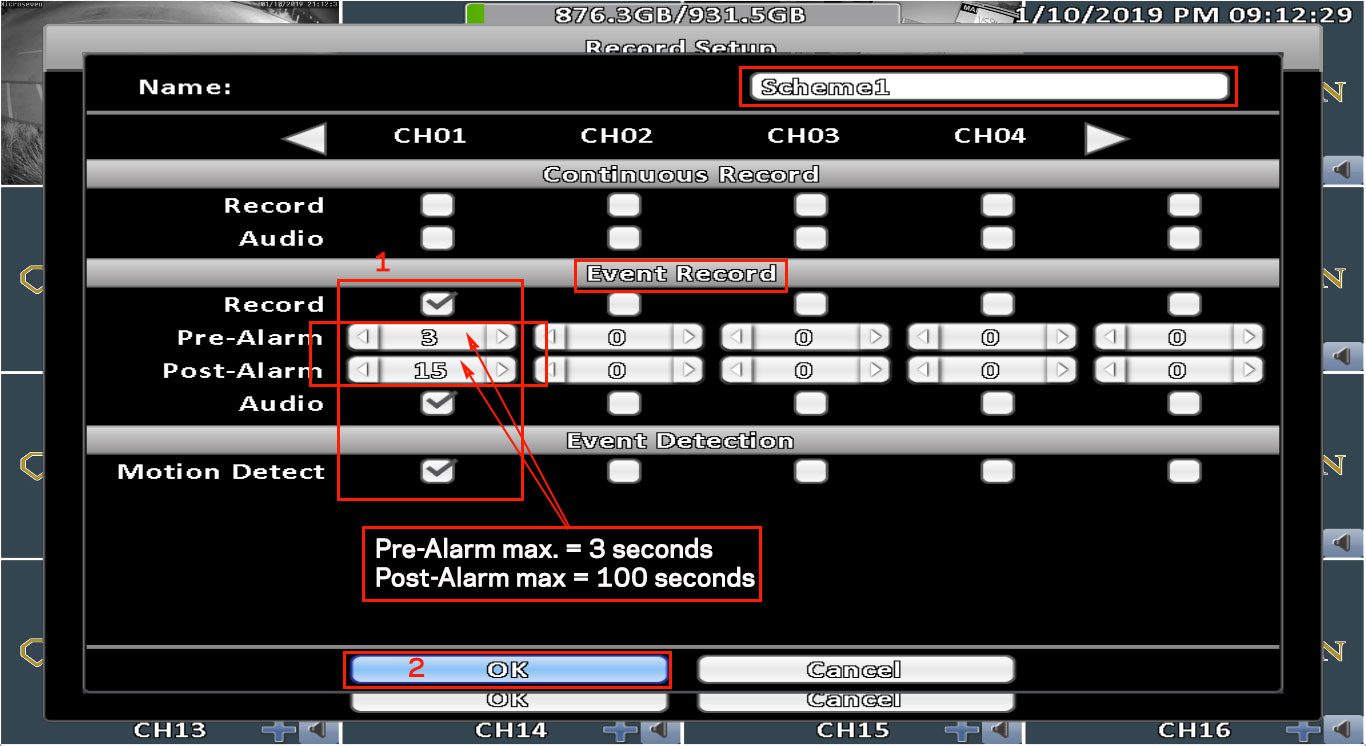 11) You can see the motion alert notification appears at the corner. The setup works.