How to make motion zones in the app to prevent and reduce false motion alerts?
The zones are selected, and the motion switch is on.
Step1:
Go to settings and click it.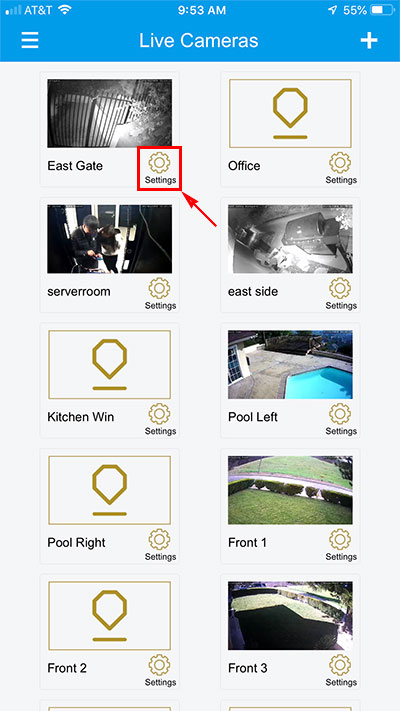 Step2:
Click 'Motion Detection' in the Camera Properties.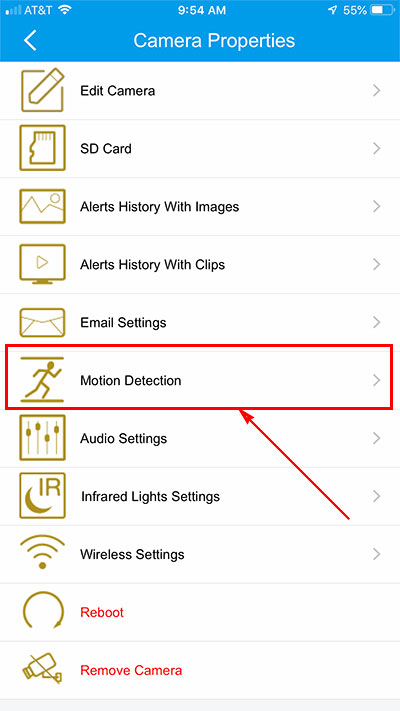 Step3:
Select 'Motion detection zones'.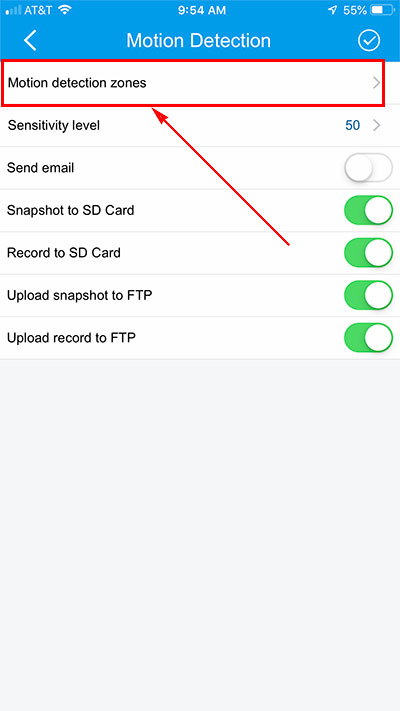 Step4:
1. Make zones.
2. Click the 'Save' icon to save the zones.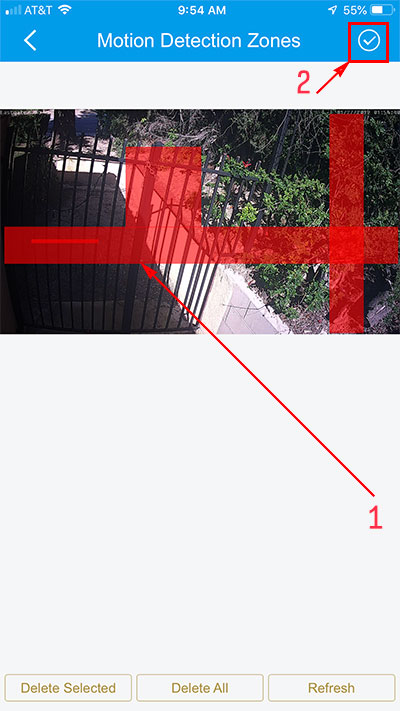 Step5:
Click the 'Save' icon on 'Motion Detection'.