How to adjust the upsidedown image on the PTZ 20x zoom camera?
Two steps combine to make PTZ 20x zoom camera image upside down and PTZ control in the correct direction.
Step1: Go to the menu from the camera system, Click on 'VIDEO' -> 'Display Setup,' then check on 'Flip' and 'Mirror' boxes and Save the settings.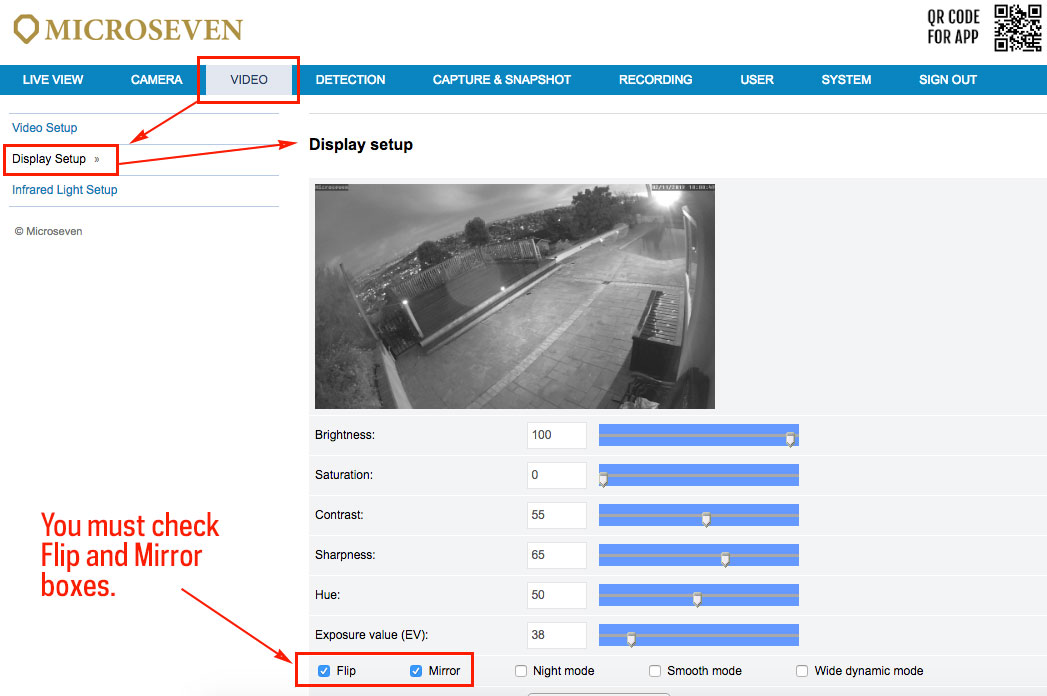 Step2: Tap on the 'MIRROR FLIP h+v' button for moving camera direction ONLY.