Archive for March, 2019
How to set a camera for HTML5 live stream?
1. Go to www.microseven.com, click My Cameras -> My Camera Settings, then click on 'Add a new camera':
2. After the camera added, click on 'Set LIVE to HTML5'; you will add a camera for live streaming and enter all the information as required:
3. When you complete and the camera added, click links for viewing live stream; you can also edit the 'Settings' if you want to change it:
How to make a payment in your portal?
1) Go to https://www.microseven.com.
2) After you log in your portal, you will go menu 'MY Cameras', 'Order History', then on the Order History page, click on 'Make payment'. Follow the page one step by one step to complete the payment.
How to adjust the camera position while you install the camera?
There are three screws on the bracket. You use the L shape wrench to unscrew them, to position the right angle of the camera fit your needs.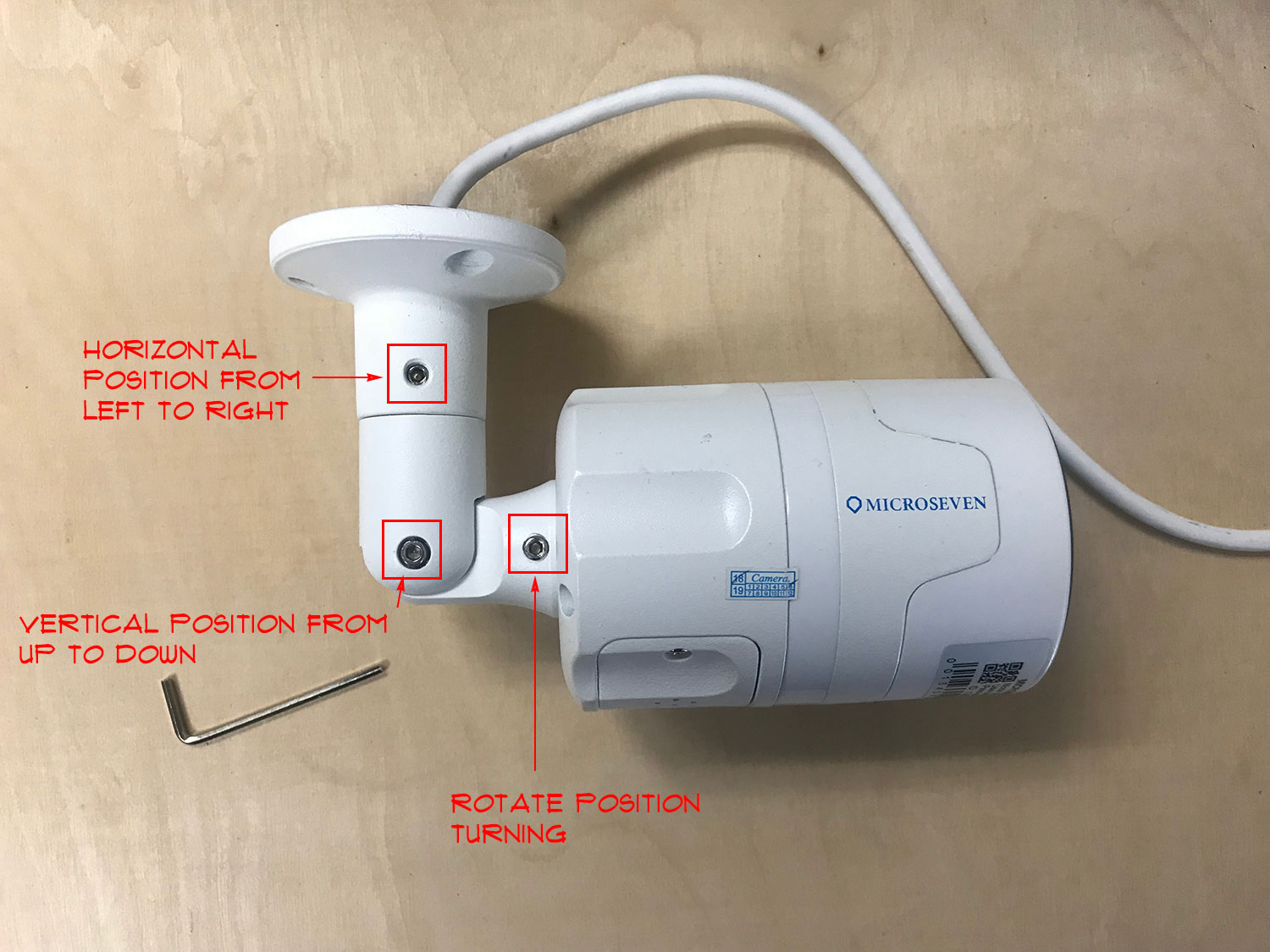 How to set up DHCP on my camera via MacOS?
Step1 Open the Cam Locator screen, highlight the camera, then click on the 'Network Setup' button:
Step2 Tick on the box to Enable DHCP, then uncheck Dynamic DNS and enter 8.8.8.8 and 8.8.4.4 to DNS fields. Then click on the 'Apply' button:
Step3 Click 'Yes' button:
Step4 Click 'OK' button:
Step5 Click 'Close' button to close the Microseven Cam Locator window:
Step6 Tap on the 'Search' button again:
How to install the microSD card in the PTZ 20x zoom model camera?
Step1 You must use PH1 x 60 screwdriver:
Step2 You open four screws on the cover back on the camera motor:
Step3 Install the microSD card in the sd slot, and sd card label is facing to you and showing in the following image:
How to make Raid10?
Step1: Power on the power, and start the server Raid10 configuration. When you see the Supermicro logo on the screen, hit key Ctrl+H.
Step2: You are now in the MegaRaid con
How to add the "iframe" tag in the embedded code:
Use iframe script is: use_iframe:true
You will add the script before the end of the code.