How to set up camera Wifi via the camera hotspot using a PC
1.  Power on the camera ONLY without an Ethernet cable connected.
2. Reset the camera for 15 seconds until you hear the bee sound.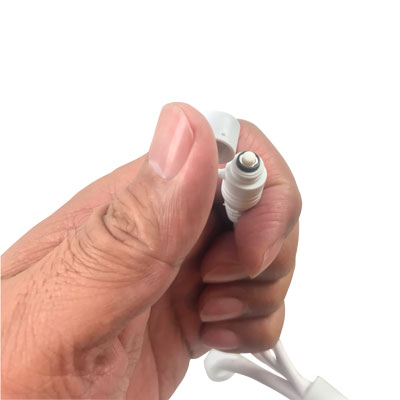 3. Use a laptop computer, go to wifi setting on your PC, search a Wifi. Find a wifi name [Microseven-1083D200xxxx] (your cam hotspot), then click on connecting …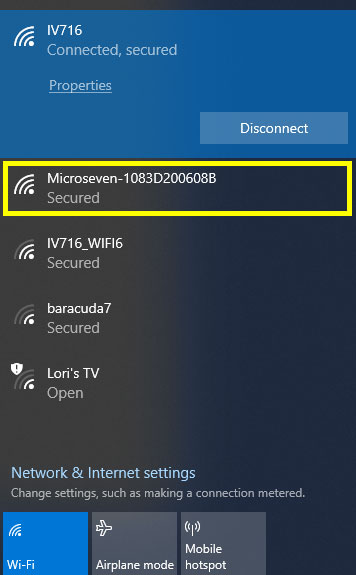 4. Enter the network security key: 12345678
5. After connected, use your Cam Locator searching to find the camera, highlight it in the Cam Locator then click on button 'Network Setup' at the same screen on the Cam Locator.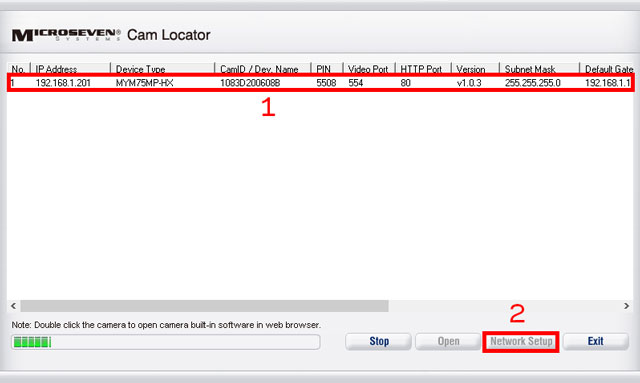 6. Next screen, click on 'Setup Wifi' button to open 'Wireless Settings' page.
7. Select 'Station' in the dropdown list, the click on 'Search' for the wifi you want to connect to.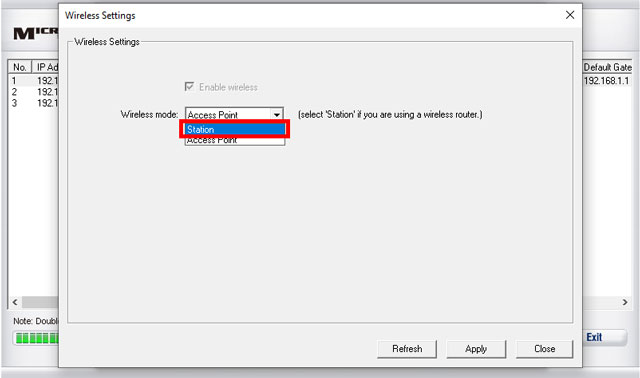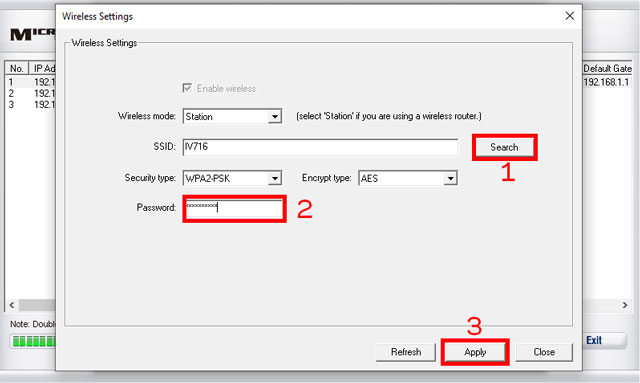 8. After you click 'Apply'. (You may get a pop up 'Failed to get settings'. Ignore it [it is a bug, we will fix]). If your camera is near you, you will hear a sound. Otherwise, you waiting for about 20 seconds. The wifi will be connected.