---
We provide excellent Tech Support 24/7. You can create a ticket at microseven.com. We resolve your problem within 48 hours and sooner.
To better assist you, you need to send us your CamID, purchasing order number and your product problem and a question on the ticket.
Microseven Security Camera

– Microseven pan-tilt-zoom optical 20x zoom camera
– 5MP PTZ 20X zoom command sheet download



How to set up the camera?
Connect a power supply 12V DC to the camera.
Connect an Ethernet cable from the router to a camera.
1)

Download the Cam Locator. Install it on the computer.
2)

Find a camera in Cam Locator
Highlight the camera where you find it, click on 'Open.'
3)

Open a camera system in a browser.
The login page pops up in the browser, it asks for User name and its password:
Default 'User name': admin
Default 'Password': password
4)

Set up wireless if you have a wireless (WiFi) camera.
After passing the login screen, click on the 'Camera Setup' button on the homepage, then select the menu 'CAMERA,' click on Wireless Settings from the left side menu.
Select 'Enable' wireless, and click on 'Search' for WiFi and set it up. (use WPA2/AES for most popular encryption access). 'Test' it. Click 'APPLY' when it passes the test.
Unplug the Ethernet cable from the camera, and wait for about 20 seconds. Go to Cam Locator window to find the camera again in its WiFi mode. Then open it in the browser. Click on 'LIVE VIEW' to test live video feed.
Using iPhone and Android phones to set up the camera WiFi.
5)

Add a camera to M7CMS software for multiple cameras in one screen view.
6)

Add a camera to the mobile phone and pad via the camera's CamID and PIN.
7)

Add a camera to Microseven cloud.
8)

Add a camera to Alexa.
Option:
9)

Set it as a website Webcam for a live streaming video feed.


How to set up camera WiFi to connect to the router?
Most of the case, the security type is 'WPA2-PSK,' and the encryption type is 'AES.' Check the info on the router if you need it.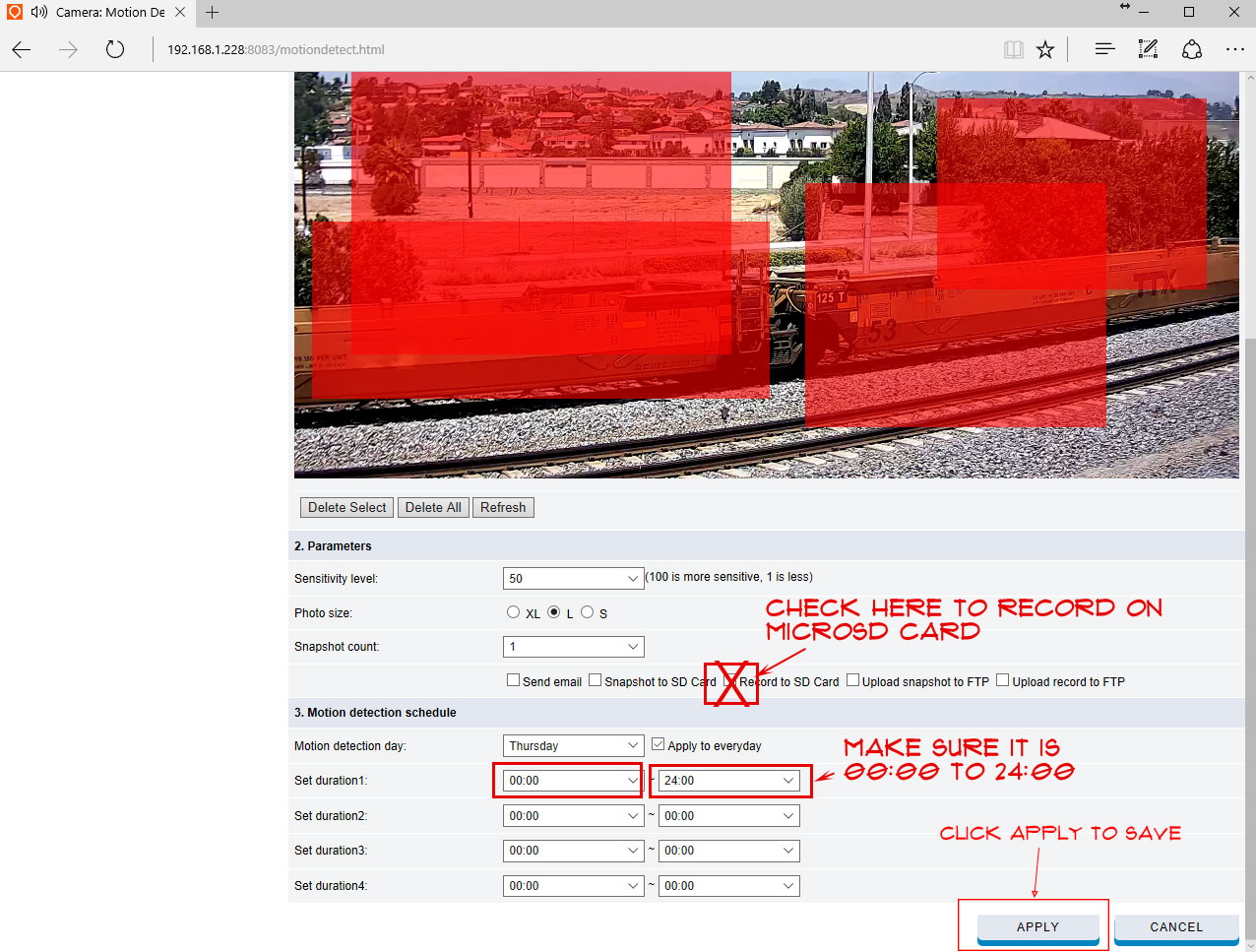 How To Make Alert Zone(s) [smart zone] To Trigger The Motion Event Alert To Record To An SD Card
Make sure the alert zones are selected.
One a motion alert is triggering, it will start recording. It is applying for recording on
a)

micro SD card;
b)

cloud;
c)

computers via software;
d)

network DVR.


Set up an Email server to send an alert event email.
The camera accepts all the SMTP servers to issue alert emails. We use the Gmail SMTP server.


How to set up the Gmail SMTP server in the camera?
You will use Gmail as a sending email SMTP server; it will send the alert email from the camera to your [Gmail/Yahoo/Hotmail/your_own_email] email.
The previous SMTP server was mail.mym7.com; you will use GMAIL stmp.gmail.com to replace the mail.mym7.com. Gmail SMTP server is SSL/TLS secure server required in the latest firmware to protect your privacy.

1)

How to set up a network video recorder for Microseven cameras?
2)

How to set up a network video recorder for ONVIF cameras?
3) 

 How to activate free one-day cloud storage?
4) 

How to set up a recording on a new version 4K ONVIF NVR?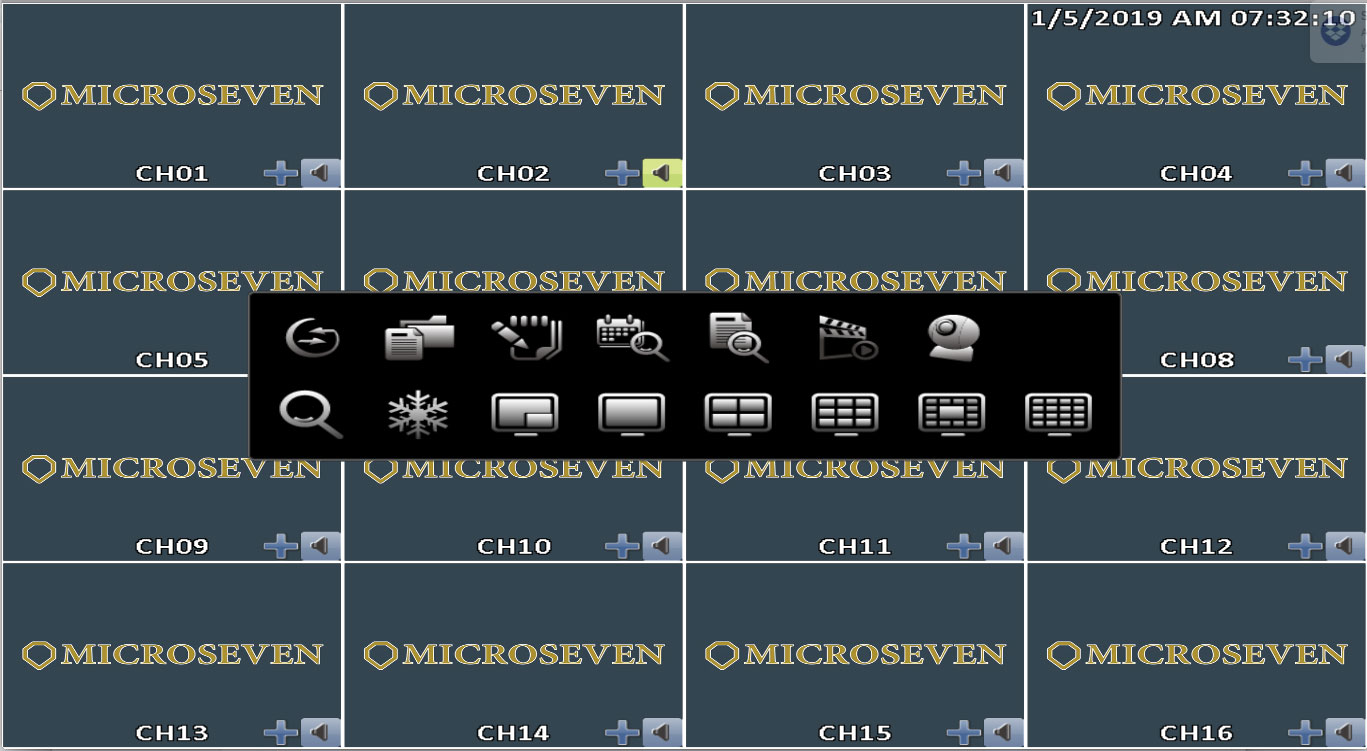 5)

How to install a hard disk to network video recorder?
You must get a WD PURPLE SURVEILLANCE HARD DRIVE installed. The HDD indicator lights up while the recording takes place.
6) Make a video record on PC hard disk.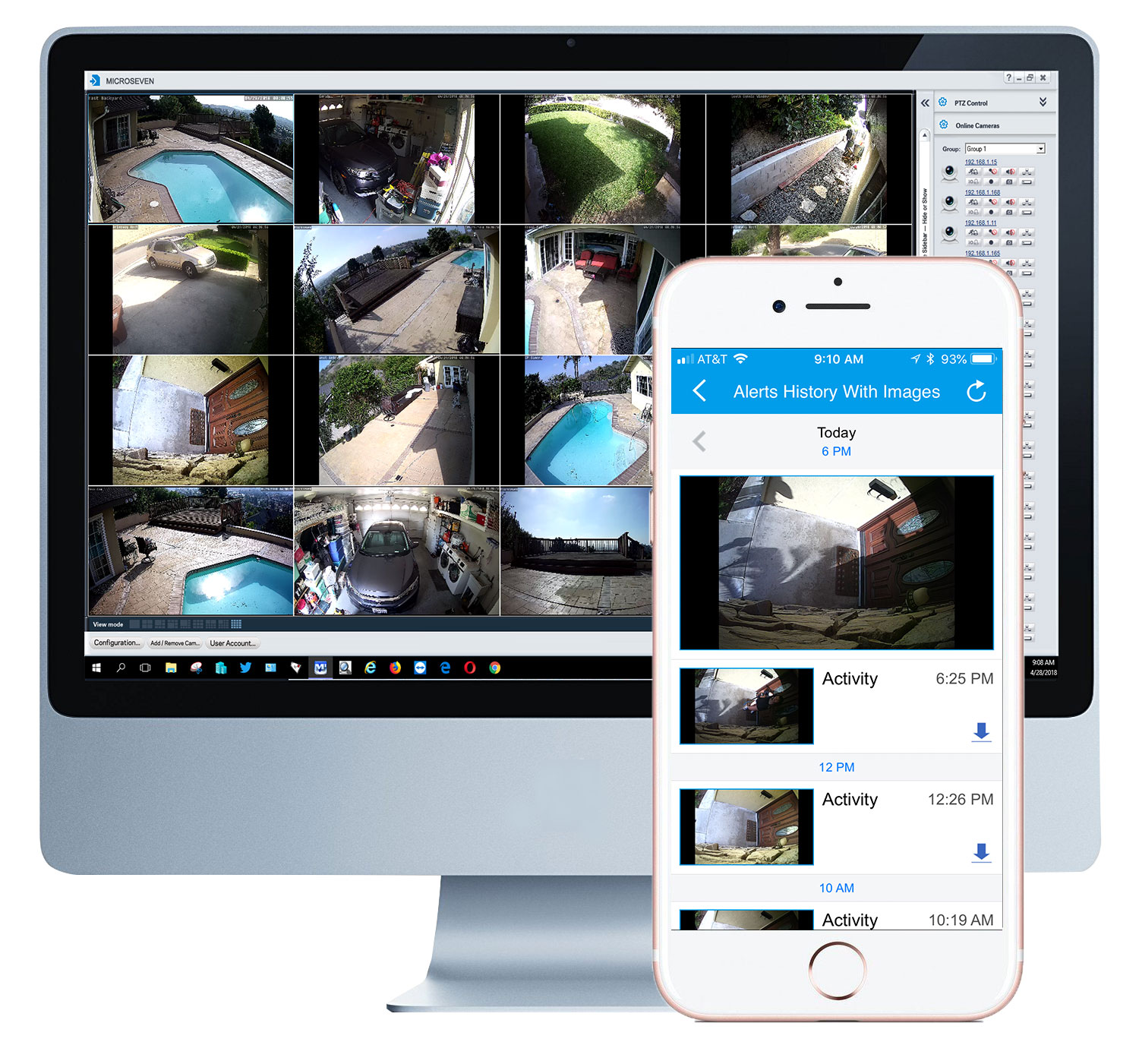 1) Windows app


How to add a camera to a Windows app?
2) Mac app

3) Mobile app
iOS


Android


How to add a camera to the App?
4) Works with Amazon Alexa app

How to set up Microseven link to Alexa
5) Record video on the server



How to set up a PTZ in the App for PTZ cameras?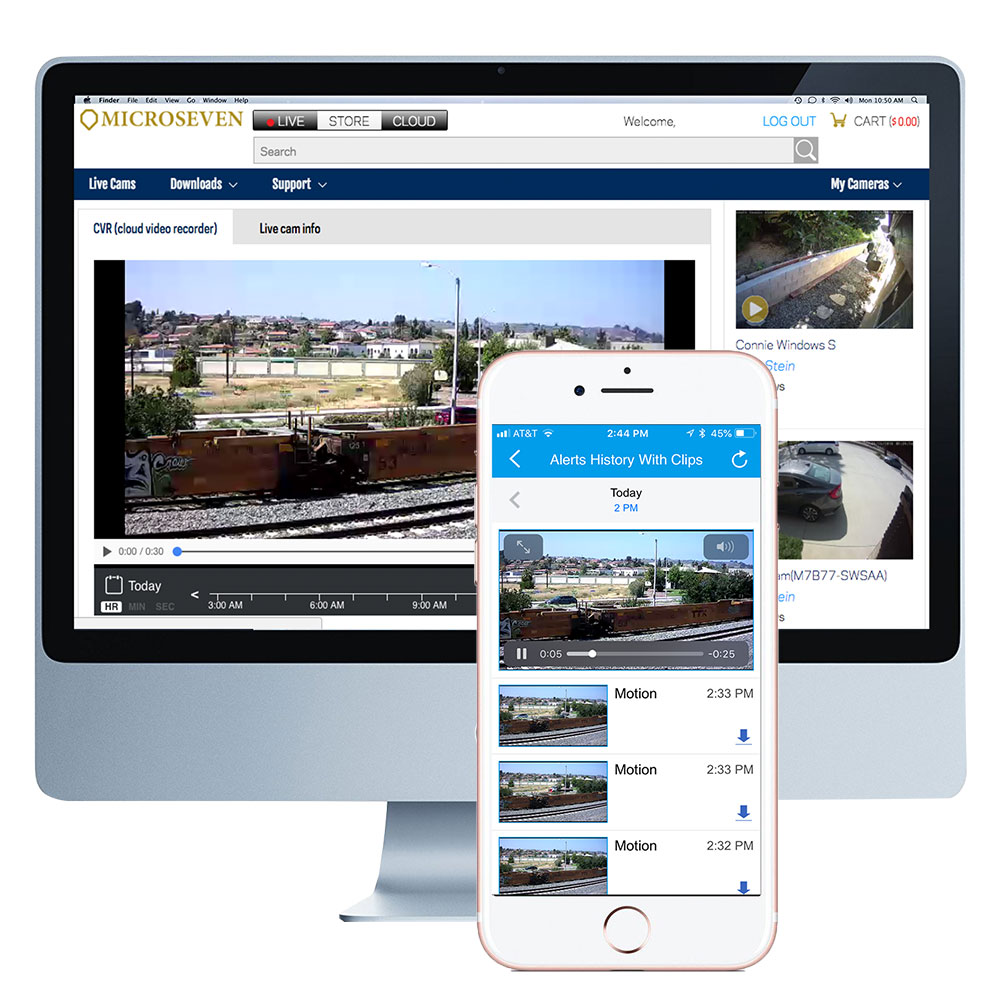 How to add a camera to the Microseven cloud?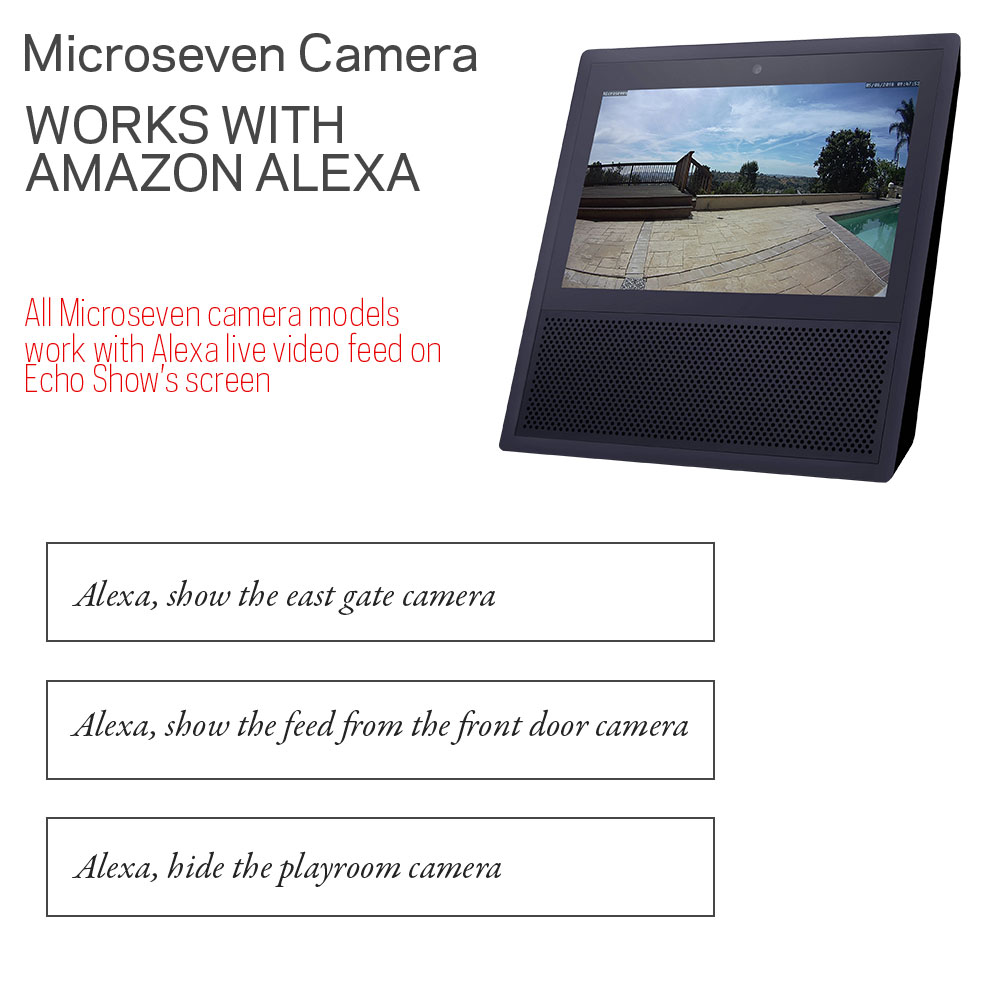 All Microseven cameras are working with Amazon Alexa.


Set up a webcam for live video streaming over microseven.com.
Setup a webcam (webcam video format HTML5)